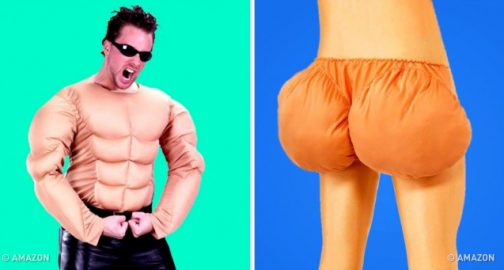 Pretty much everything can be ordered online and delivered to our doorsteps. Already in 2012, at its peak, Amazon was selling 306 items per second. Some of these items are so hilarious that it is hard to imagine the person ordering them. Yet, judging by the ratings, these people exist.
We at Bright Side combined a list of amusing items that you can order online and we invite you to discuss which of them you would like to buy for yourself or as a present.
1. Muscle man shirt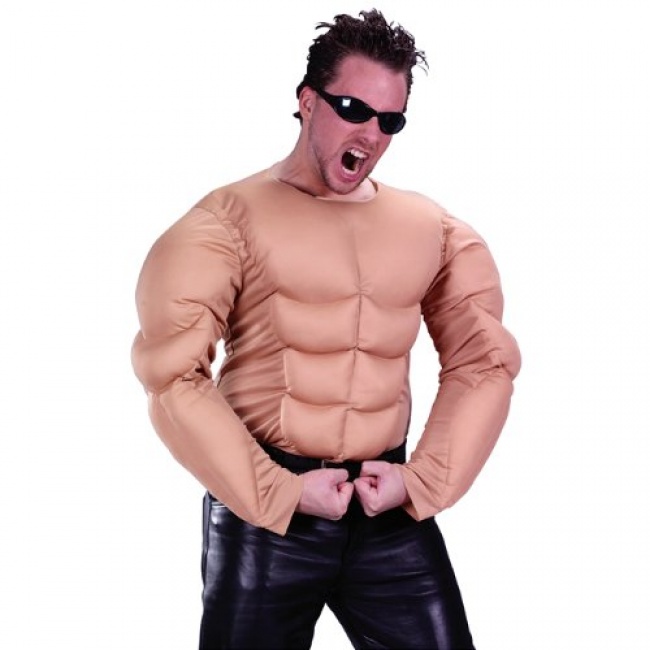 This funny costume for those willing to get six-pack abs without doing sports did not satisfy many customers. Apparently, the muscles "look too fake and deflated" and the six-pack is "misplaced."
2. Women's fake-buttocks undergarment
This is another product for Carnival lovers: a fake butt undergarment with elastic bands to hold it in place. You will surely get a lot of attention and compliments!
3. Light-up bow tie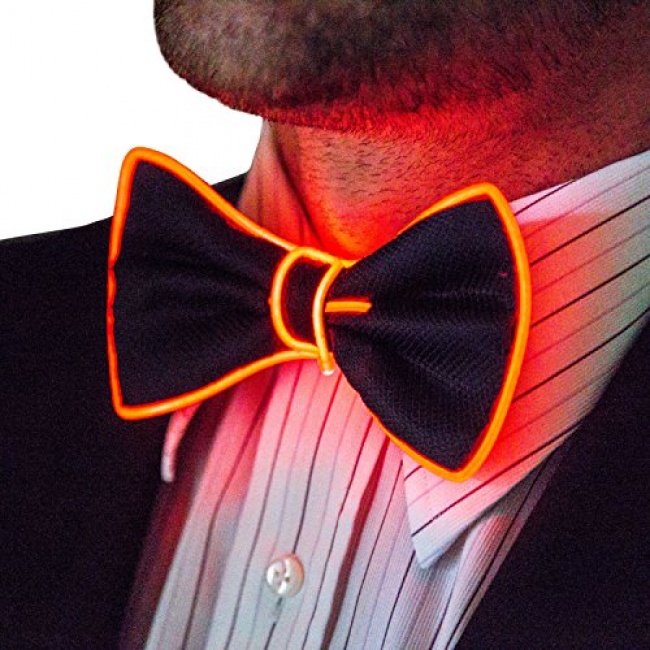 Another item for party animals: the bow tie can be used for both indoor and outdoor night shows. This easy-to-wear accessory has three modes: constant light, slow flashing light, and fast flashing light. The owner will definitely be the star of the show!
4. Facekini: face protection mask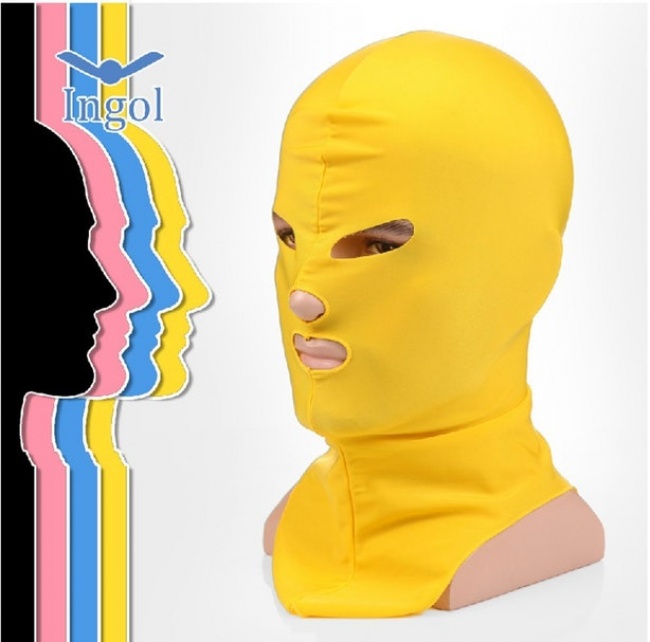 The Facekini trend came from China where women wear those swimming caps to protect themselves from UV rays and jellyfish. Facekinis come in different colors and patterns and seem to have become a fashion trend lately.
5. Mini-golf to play on the toilet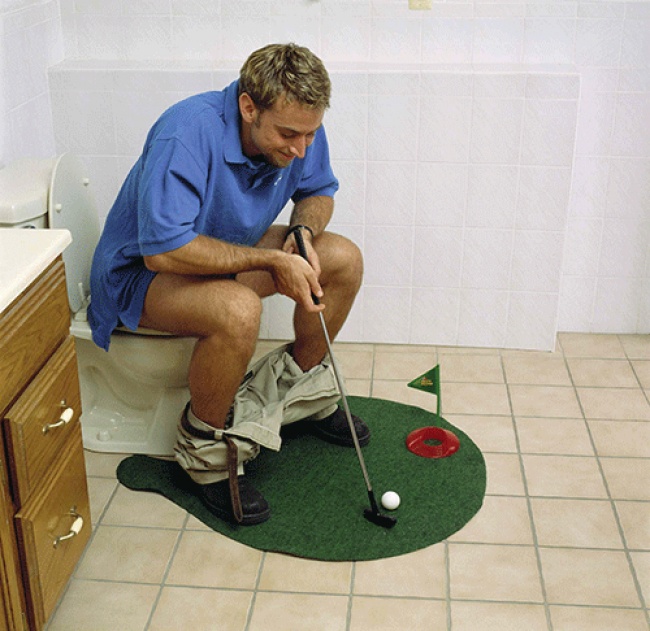 According to Amazon, this simple mini-game allows you to distract yourself from annoying relatives after a long day at work and practice your putt. Surely, "a true innovation in getting the most out of each trip to the restroom."
6. Giant nose soap dispenser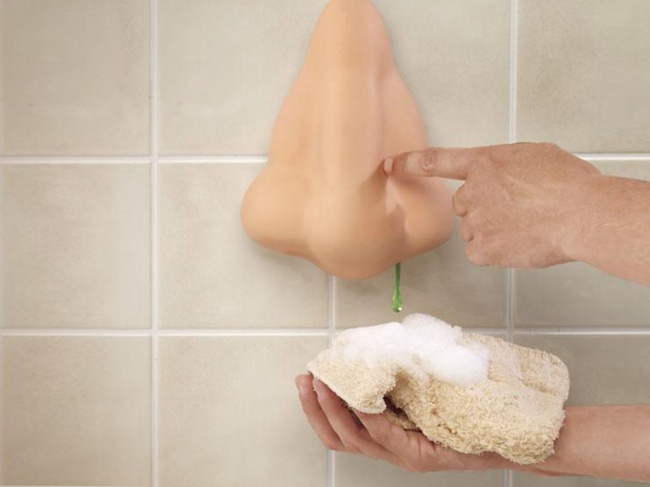 Press the snot out of a nose and then proceed to wash? It is now possible with a runny nose soap dispenser. Self-hygiene will never be the same again…
7. Cat scratcher — a gift for cat lovers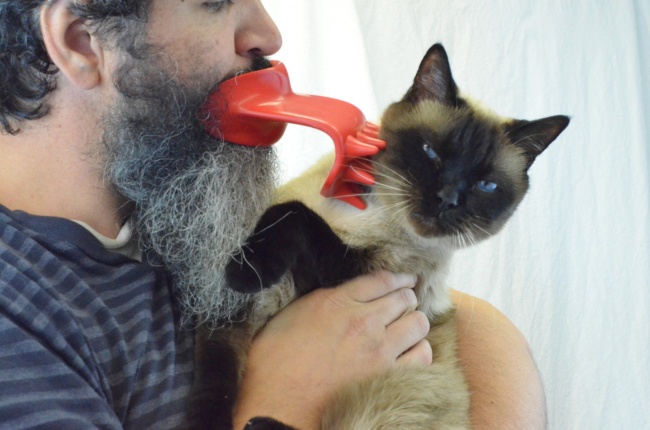 To entertain your cat, you just need to put the plastic mouthpiece end of the "cat scratcher" into your mouth, hold your cat and "lick them" with the other end. Although Amazon claims that with this device you can love your cat just like its mother would, the cat in this photo does not look too delighted.
8. Funny farting bank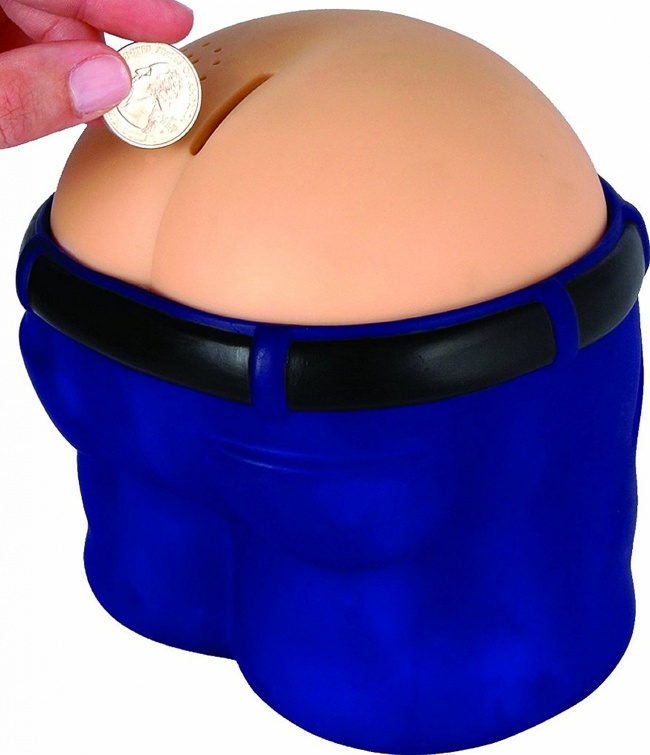 This little bank makes fart noises when coins are inserted in the slot. "A great gag gift for the holidays" and it's perfect for kids and adults alike. Surprisingly, judging from the Amazon reviews, this is a popular gift from grandparents to their grandchildren.
9. 3-Layer Suture Pad to practice medical suturing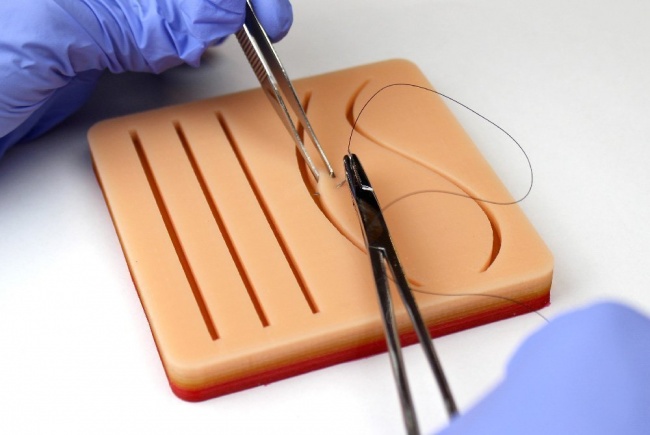 Have you always wanted to practice suturing with a scalpel? This is your chance! This suture pad has three layers representing skin, fat, and muscle with different wounds and it can be used up to 100 times. The suture pads can be purchased in different sizes, skin tones, and with various wounds.
10. Finger puppets: a set of 5-finger hands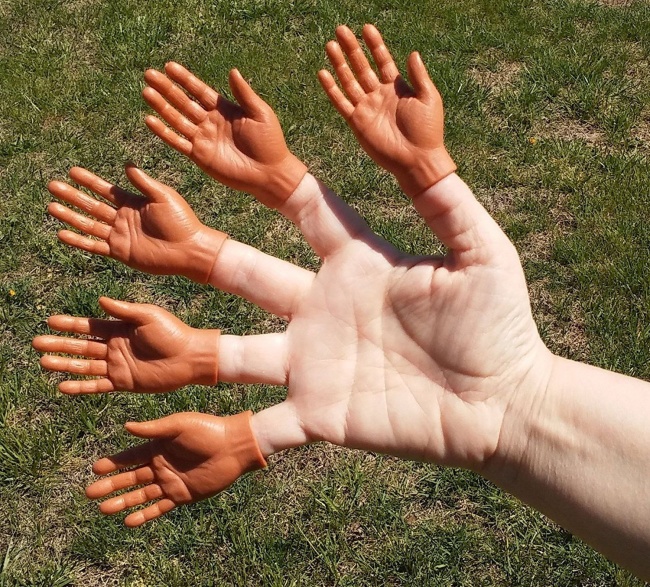 These finger puppets are an entertaining work of art. Some happy Amazon customers carry them to their work to entertain coworkers, others make the whole family and their friends wear them to have a good laugh. Truly a mood booster.
11. GLOWROLL — glowing toilet paper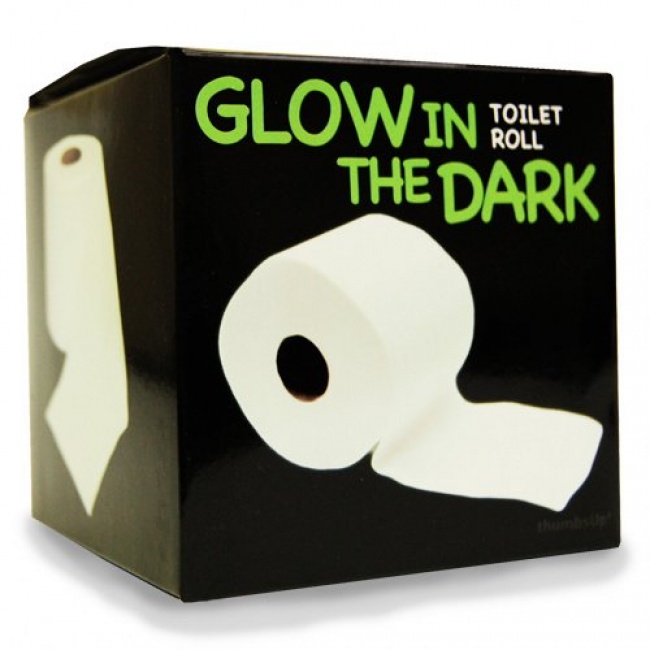 When the lights go out, this toilet roll suddenly starts to glow. Let's hope that the surfaces you apply it to won't start glowing in the dark, as well.
12. Grow a girlfriend: a game for the lonely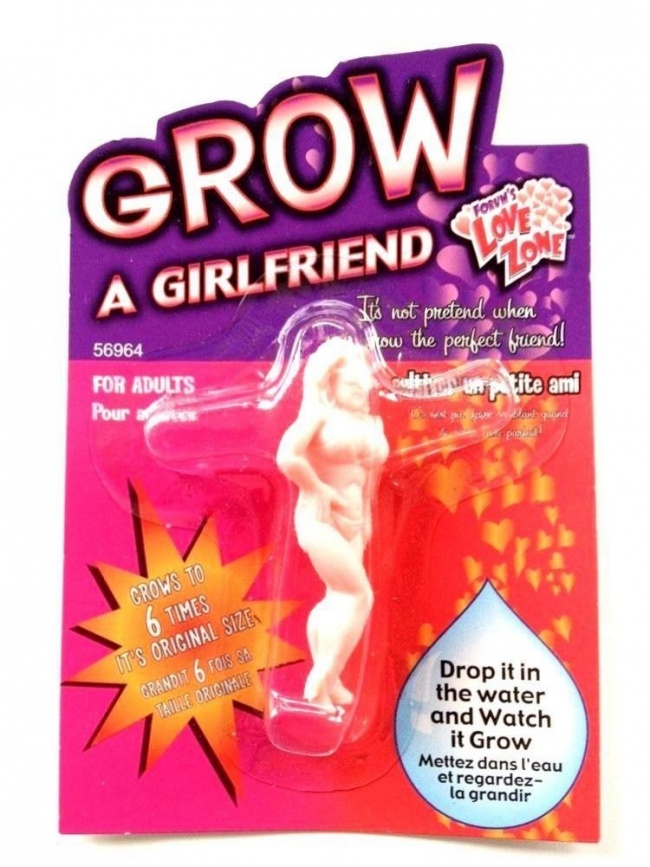 The solution has been found for those who want a girlfriend who doesn't nag or complain. To "grow a girlfriend" you need to drop the doll in water and let it grow up to 6 times her original size in 2 hours. The doll shrinks again when removed from water.
13. Emergency underpants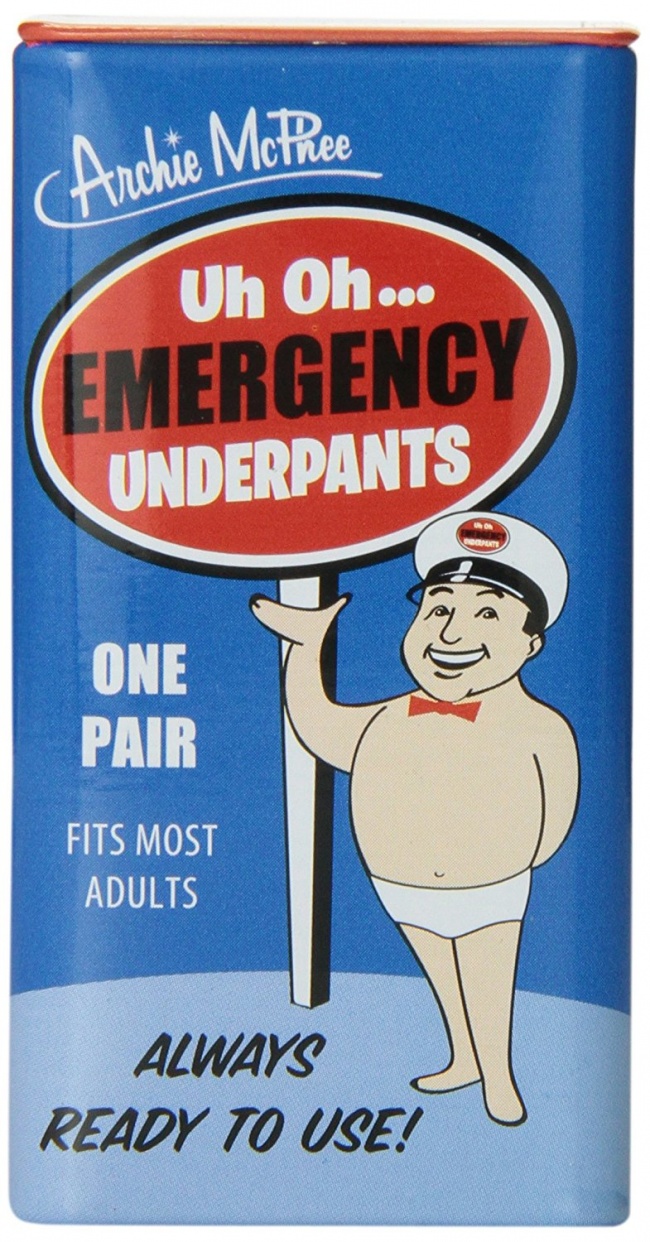 These one-size-fits-all underpants are perfect for emergency situations. 100% polyester and a hilarious and useful gag gift. Or maybe you want those for yourself just in case?
14. Beer belly fanny pack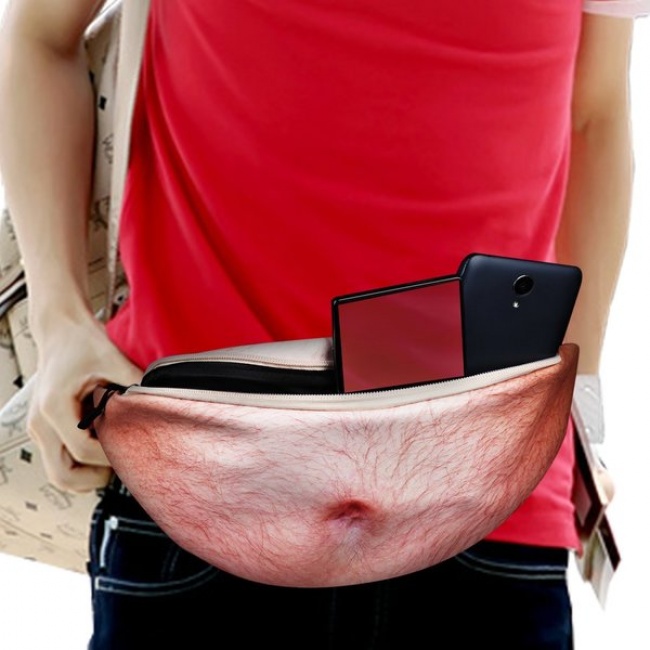 This lifelike fanny pack is perfect to store your money, phone, headphones, keys, and water bottles. You will never be robbed: the robber will be too mesmerized by your belly.
15. The bobcat mullet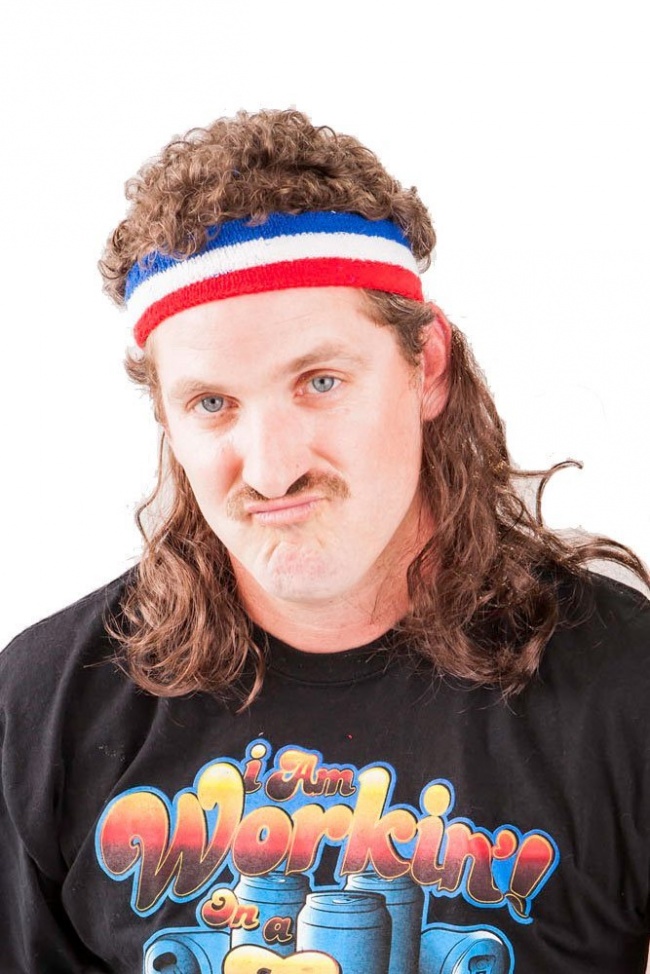 Having long hair is a dream of many. This item makes it possible within seconds. It features sweatband with the hair attached and coming down the back. This particular set contains wavy, brown mullet hair with a red, white, and blue headband, but there are more colors to be found online.
16. Nothing: the gift for those who have everything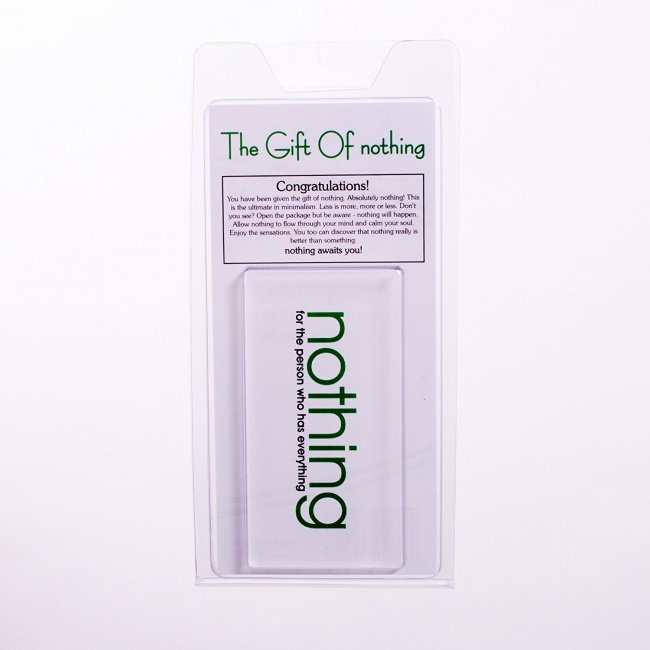 Nothing can be better than "nothing." Open the package and nothing awaits you there.
Have any of these items stolen your heart? Has our list helped you with some present ideas? Share your opinions and impressions in the comments!
Preview photo credit amazon, amazon