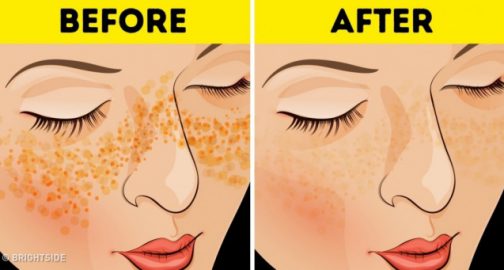 Statistics have shown that 95% of all people on our planet suffer from acne at some point in their lives. Acne and other skin imperfections can be provoked by dozens of various causes from your eating habits to using the wrong skin-care products. Until today, nobody has discovered the universal remedy to heal your skin once and forever. However, there are some really effective natural treatments that can help you get glowing and healthy skin without using any chemical or surgical remedies.
Bright Side gathered the most effectrive tips that our grandmothers used to make their skin look perfect.
7. Dark circles: turmeric + pineapple juice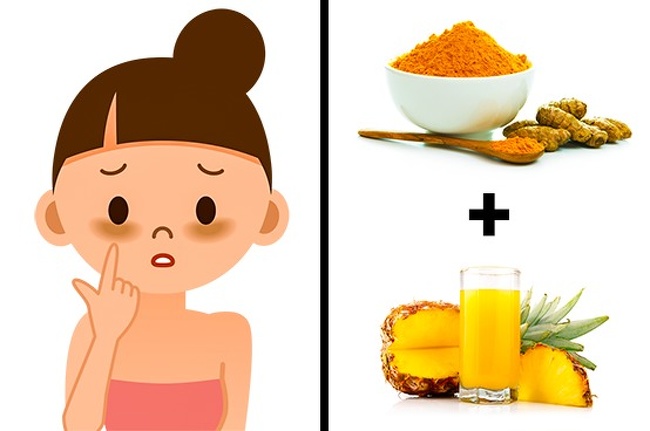 Turmeric can help minimize dark circles under your eyes by producing antioxidant and anti-inflammatory effects on your skin. Here's how to make a mask to get rid of dark circles:
This mask will also make the skin under your eyes smoother and softer.
6. Sunburns and inflammations: avocados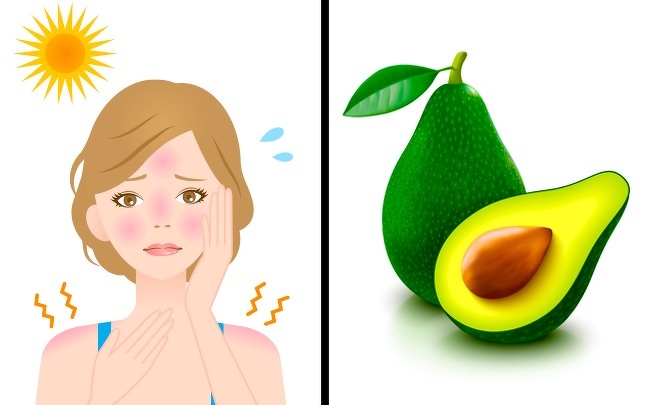 Avocados contain vitamins A, D, and E which help soothe sunburned skin, boost collagen production, and reduce skin inflammation. An avocado face mask is made the following way:
If you have dry or sensitive skin, you should add 1 tsp of honey to the mask.
5. Hyperpigmentation: potatoes + lemon juice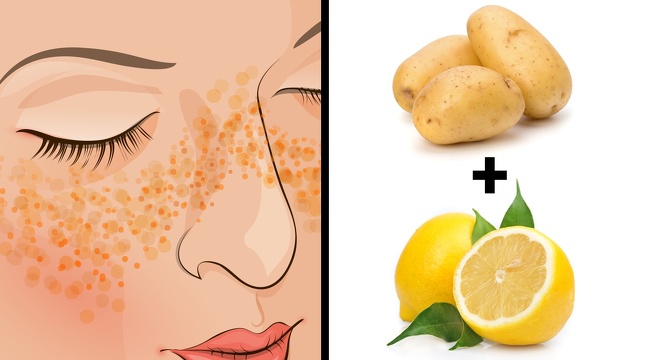 Potatoes contain various vitamins and minerals which are really effective in treating hyperpigmented skin, dark spots, and acne scars. Lemon contains citric acid which is considered to be a natural bleaching agent. You can make a brightening mask with these 2 ingredients the following way: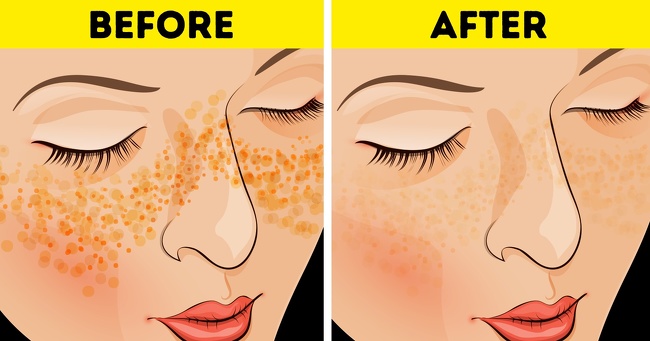 If you have dry/sensitive skin, you can add 1 tbsp of honey and 1 tbsp of rose water to keep the affected areas properly hydrated.
If you have oily/combination skin, you can add 2 tbsp of rice flour to the mask.
The mixture can be stored in the fridge for 3-4 days.
4. Acne: apple cider vinegar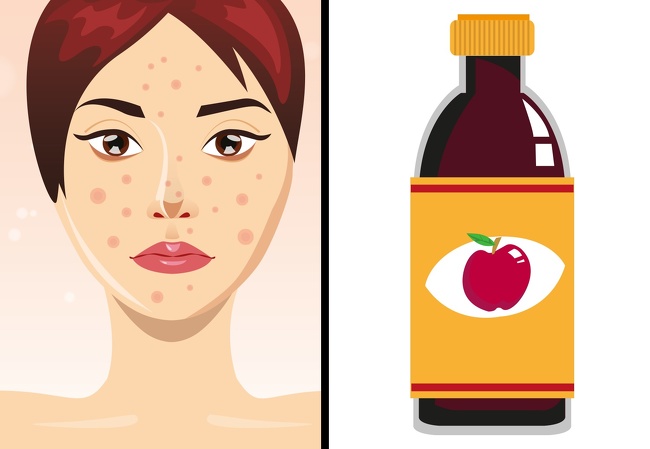 Apple cider vinegar contains acetic acid and such microelements as potassium and magnesium. It's a powerful detoxifying agent with antibacterial and antifungal properties that can help you stop acne problems if you use this toner:
3. Acne scars: green tea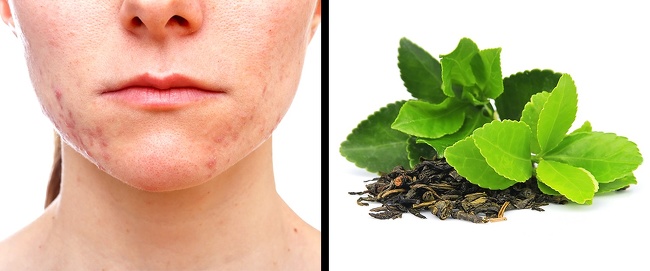 Green tea contains phenols that have antioxidant and anti-inflammatory properties and provide benefits in treating scar tissue. This compress will help you get rid of acne scars:
2. Wrinkles: olive oil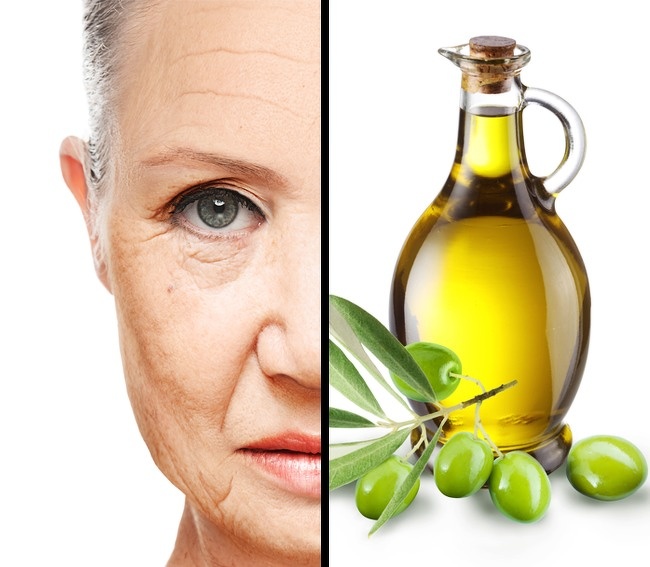 Olive oil is a great source of vitamins A and E which fight skin-damaging free radicals and help regenerate skin cells. To prevent the aging process, you can do a massage with olive oil alone or make the following mixture:
To prevent and reduce wrinkles, you can also massage your skin with coconut oil, emu oil, almond oil, or vitamin E oil.
1. Clogged pores: sea salt + honey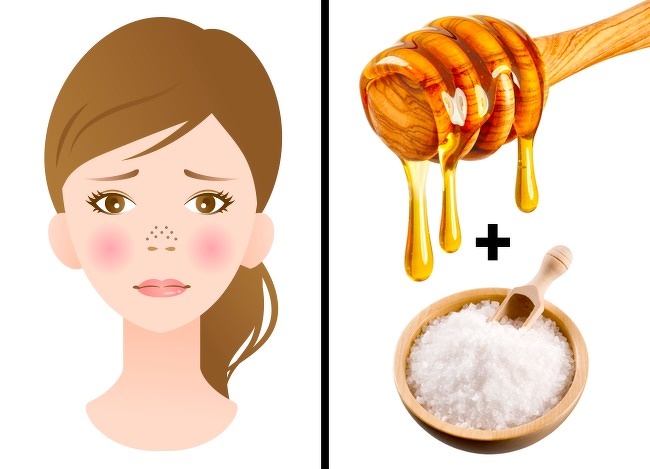 Sea salt contains tons of minerals and nutrients like magnesium, calcium, sodium, and potassium, which is why it can help balance oil production, remove dead skin cells, and boost their renewal rate.
Here's how to make your own homemade scrub with sea salt:
Bonus: aloe vera for flawless skin.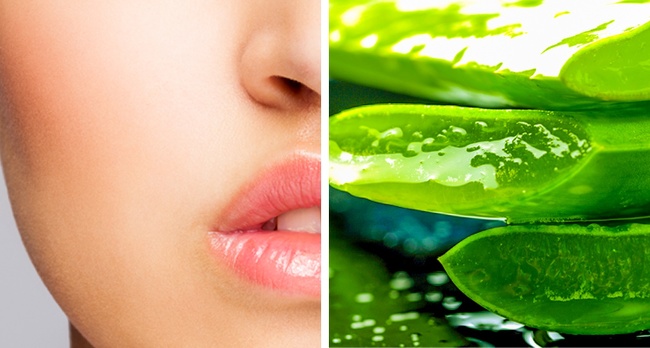 Aloe vera is rich in vitamins C, E, beta-carotene, and natural enzymes which have nourishing and anti-aging qualities. It can perfectly moisturize your skin, restore its pH balance, and enhance its elasticity. Aloe vera is also effective against acne and scars.
There are lots of ways to use aloe vera to get perfect skin:
Do you have your own natural recipes to make your skin look perfect? Share them in the comments!
Preview photo credit depositphotos.com