Meet Datta Phuge!This Indian businessman became famous all over the world for his obsession with gold. Datta ordered and wore the most expensive shirt made of gold, worth $250,000. Can you believe it?! Wow! That is why people called him "the gold man!"
"Some people ask me why I'm wearing so much gold but it was my dream," said Datta. "People have different aspirations. Some elite people want to own an Audi or Mercedes and have big cars. I chose gold."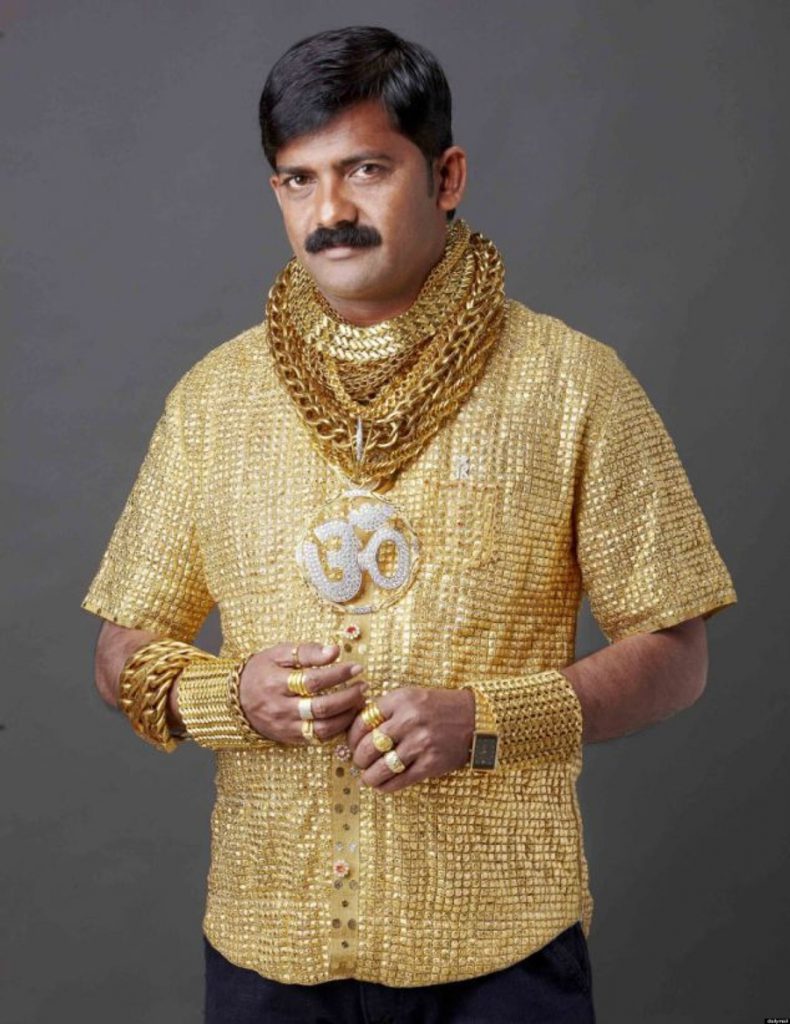 Phuge was not from a rich family. After he had made his huge break as a property speculator he wanted everyone to know he had a lot of money.
"When I was at college, people would say you would be from a rich family if you had gold. So from the age of 20, I started wearing gold!" said the man.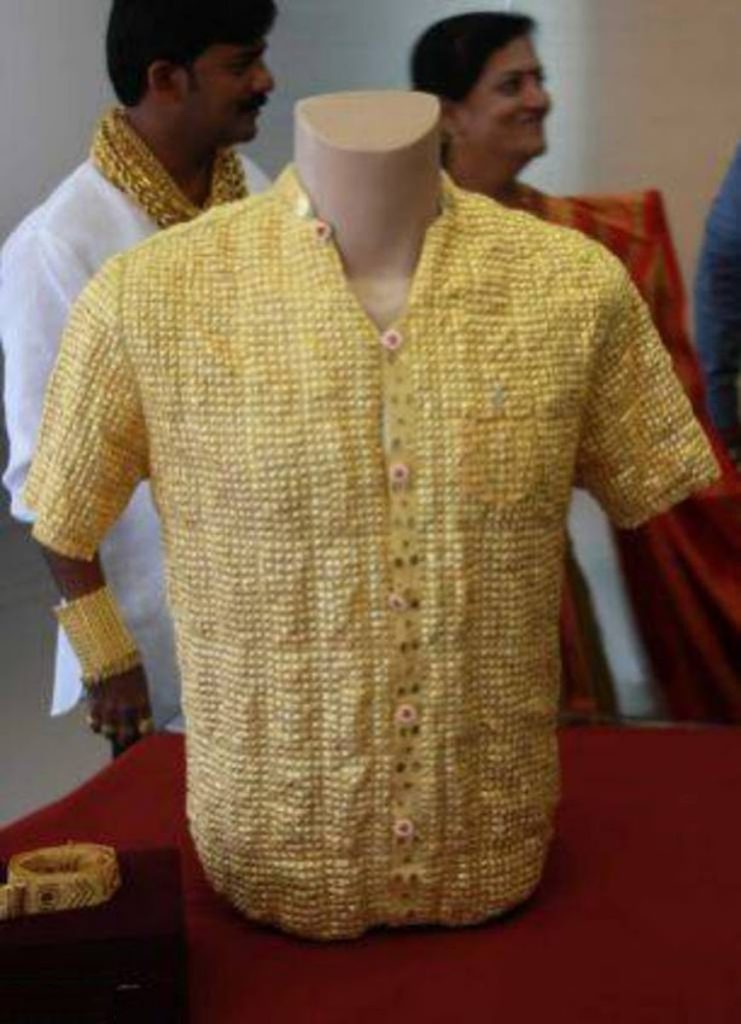 At the age of 47, Datta was killed by a gang of 16 men.
It is so sad this man with such an extraordinary personality had to wear 3 kg of gold to prove the world he was worthy of respect.