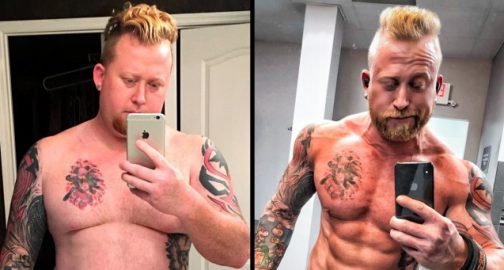 You can find thousands of helpful articles on the Internet about how to lose weight quickly, or how to give up smoking or drinking. But only a few people can find the motivation and energy to change their bodies, priorities and their entire lives. In this article, we have collected inspiring examples of people who managed to defeat their bad habits and come out on top.
Bright Side has collected 17 examples of how you can change your appearance if you have a strong enough will to do so.
"300 lb to 150 lb. Hello, waistline!"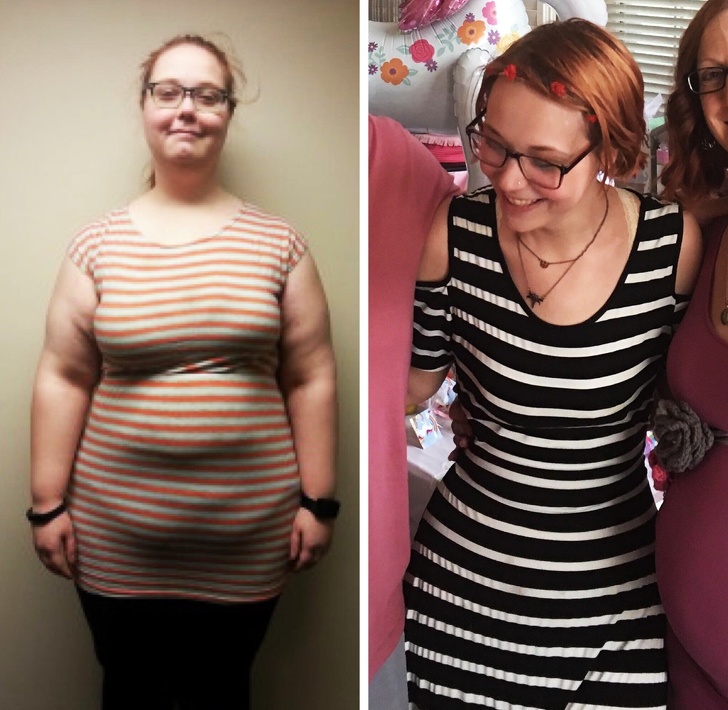 "I have a ways to go, but I've lost over 170 lb."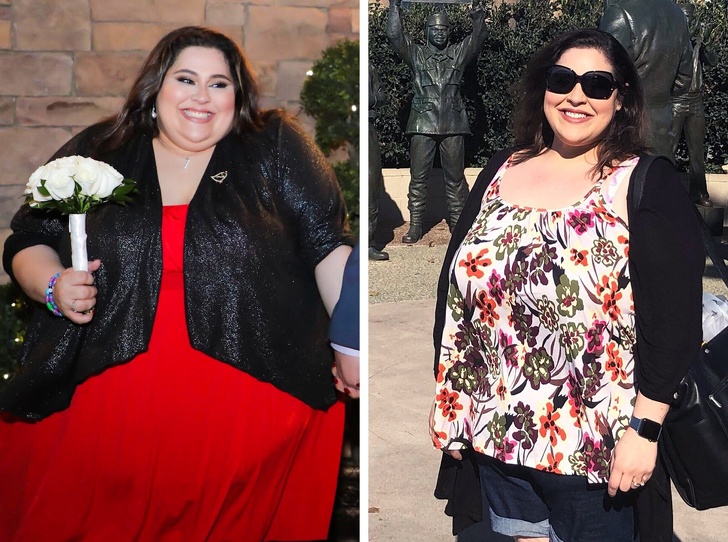 "I'm half the woman I was last year and I feel 100 lb lighter."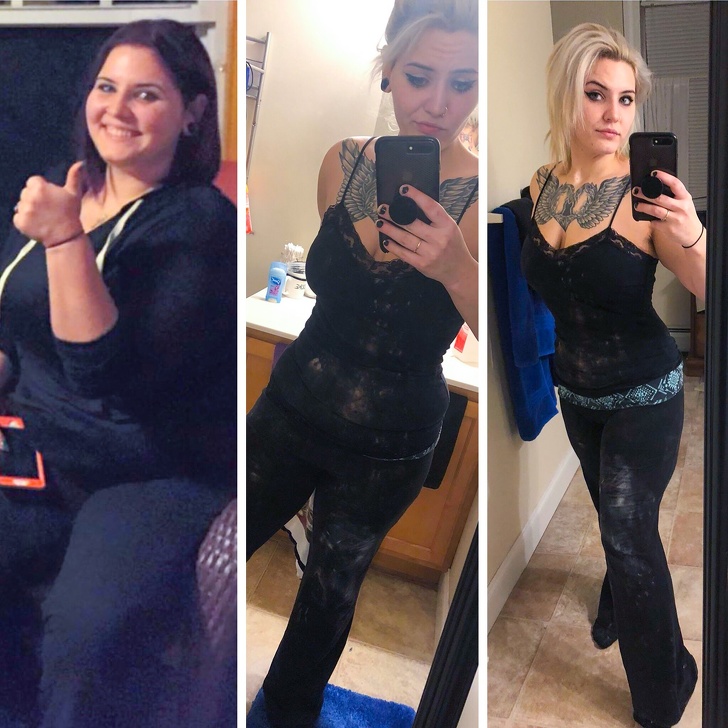 "I've decided to stop actively trying to lose weight now and focus on maintaining after being told by the doctor that I'm healthy all around! It's so nice to have my jawline back."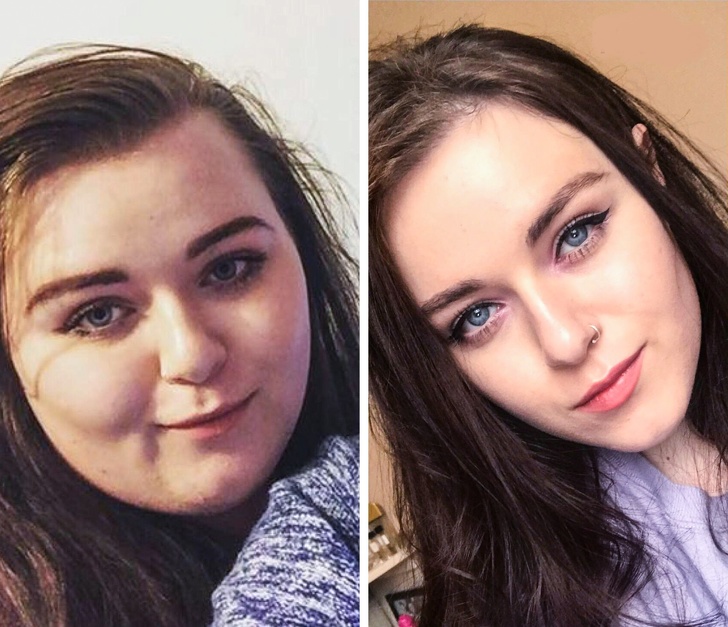 A couple that gets fit together stays together!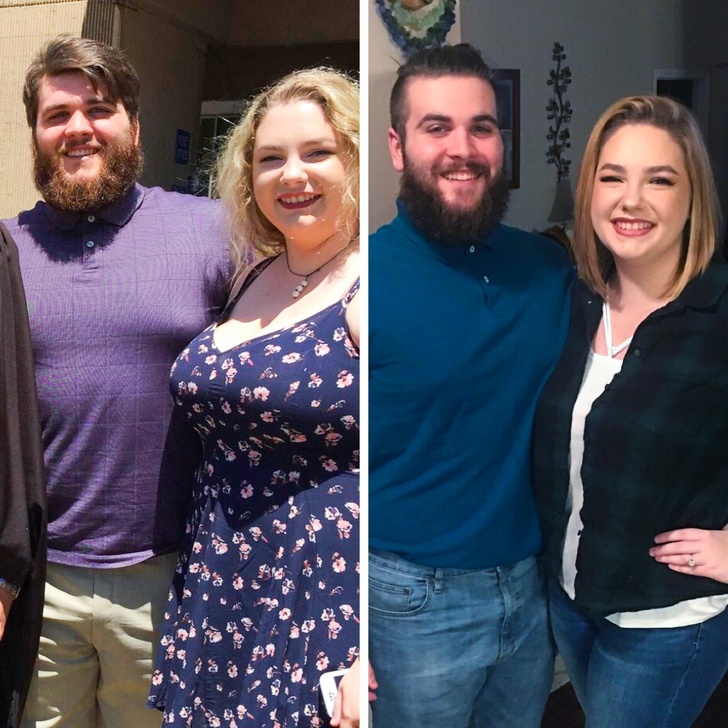 "70 lb down in 12 months, and 3 months drug and alcohol-free!"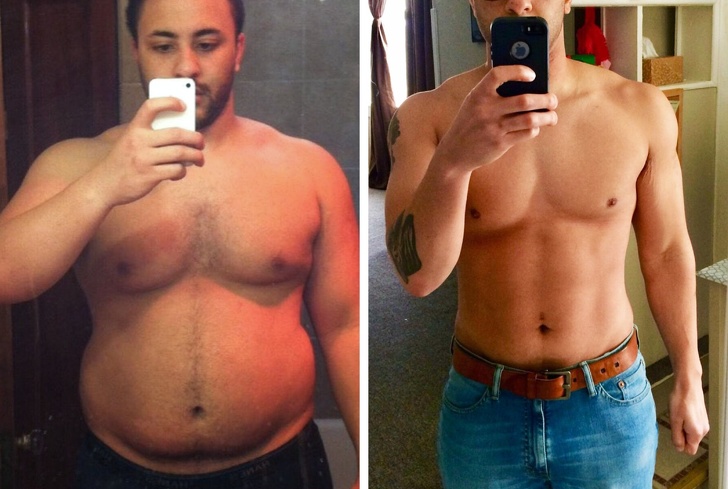 "170 lb down in 2 years. 2 months away from endometriosis removal surgery. You can do it, ladies. I understand the pain!"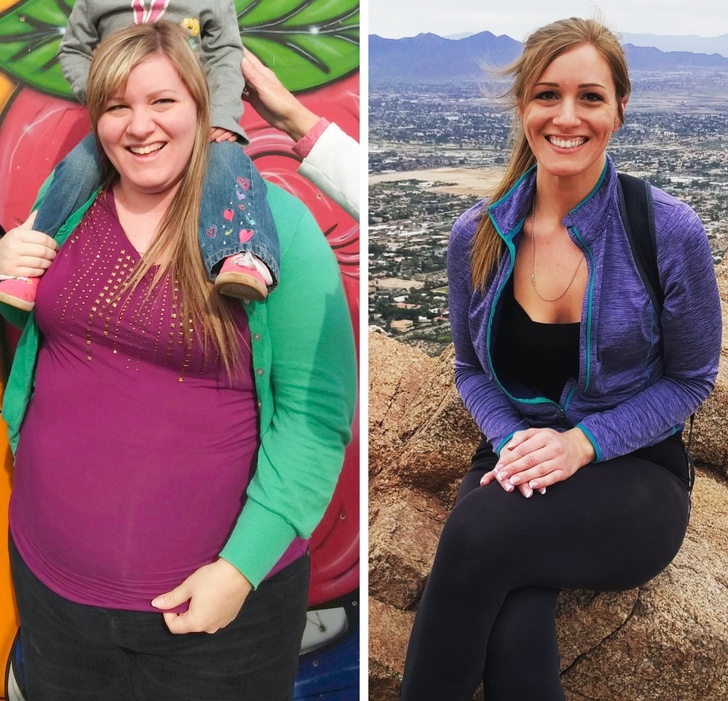 The son lost the weight first and it inspired his dad. The total weight loss came out to 213 lb.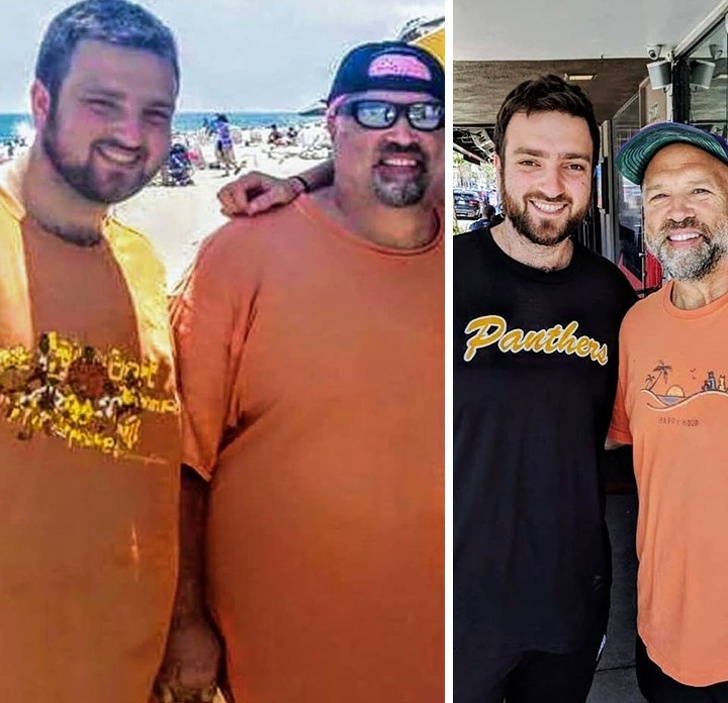 75 lb lost is a result of discipline, consistency, and patience.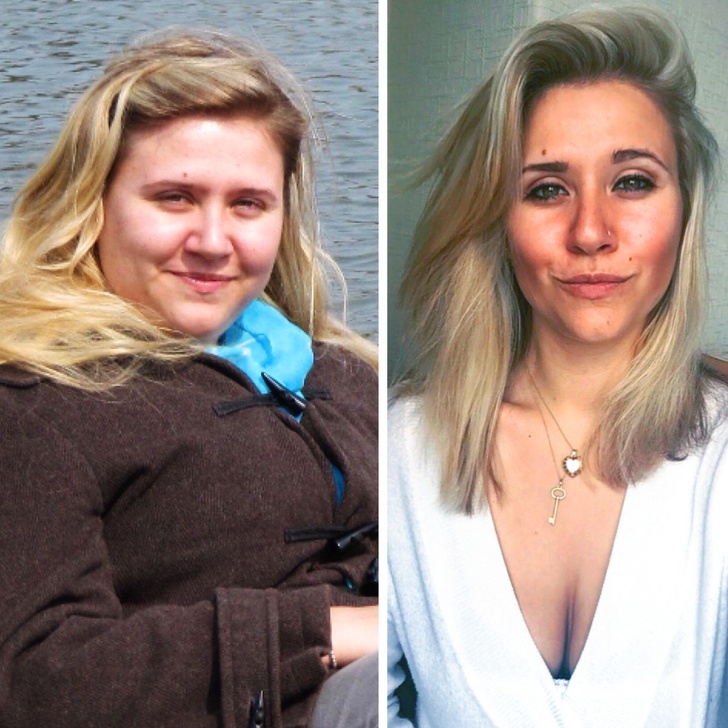 "666 days without a drink, 100 lb lost, 1,450 miles run, and 4 weeks without a cigarette."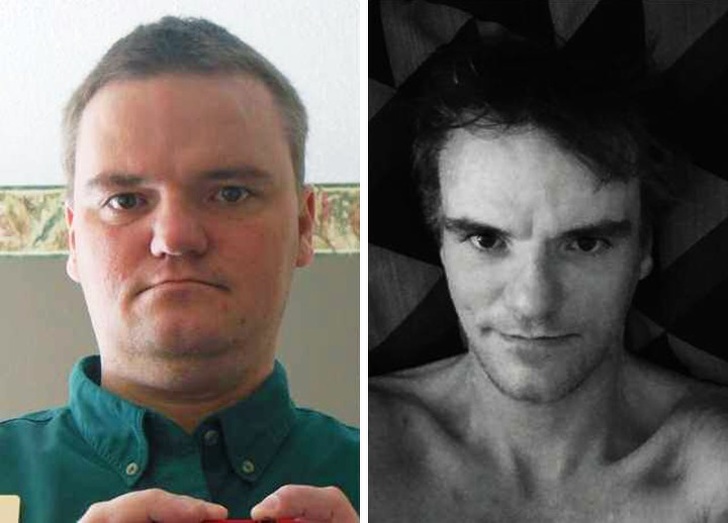 Took her two years to lose 150 lb.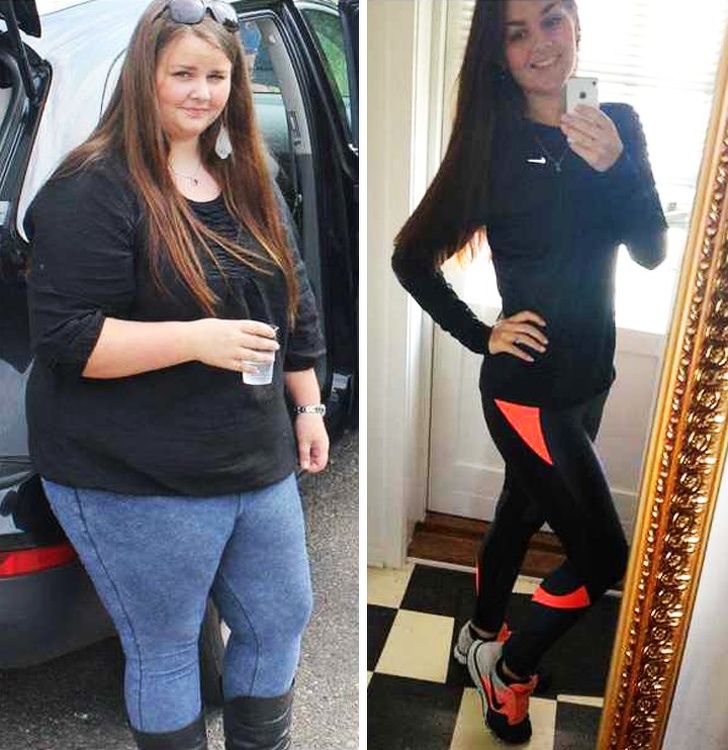 "I've worked so hard to lose more than 12 in from my waist in the past year. It's been a little surreal watching myself disappear."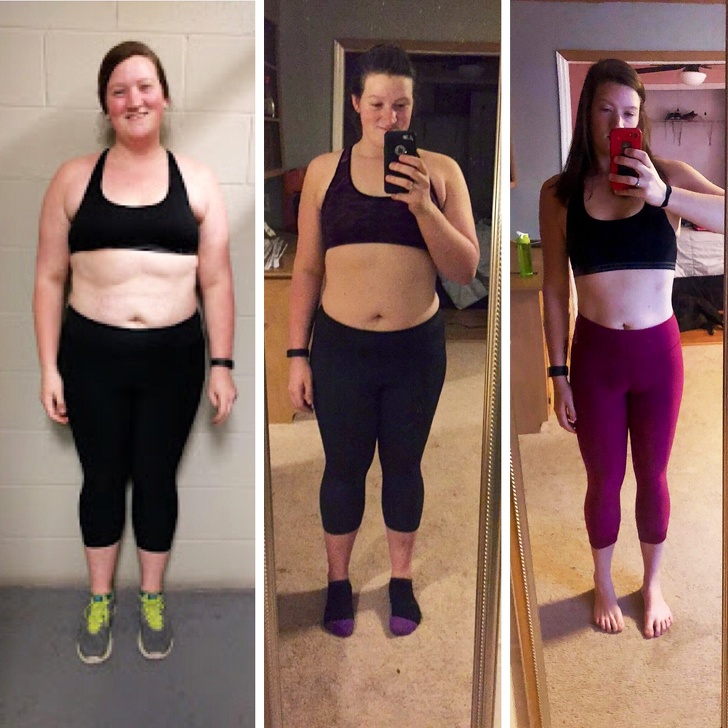 "84 lb lost in 2 years. I was a depressed, single parent of 3 kids who had enough and went from a life on the couch to bodybuilding. My life has changed in every aspect during my journey."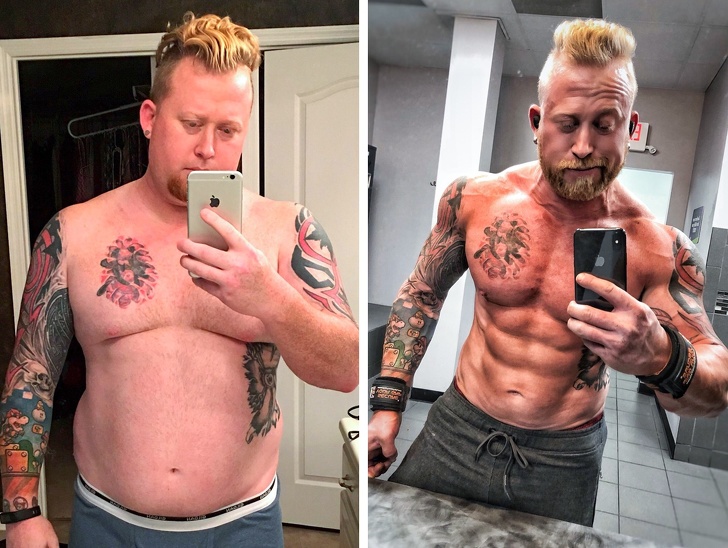 "I lost 70 lb and am a mom of 3."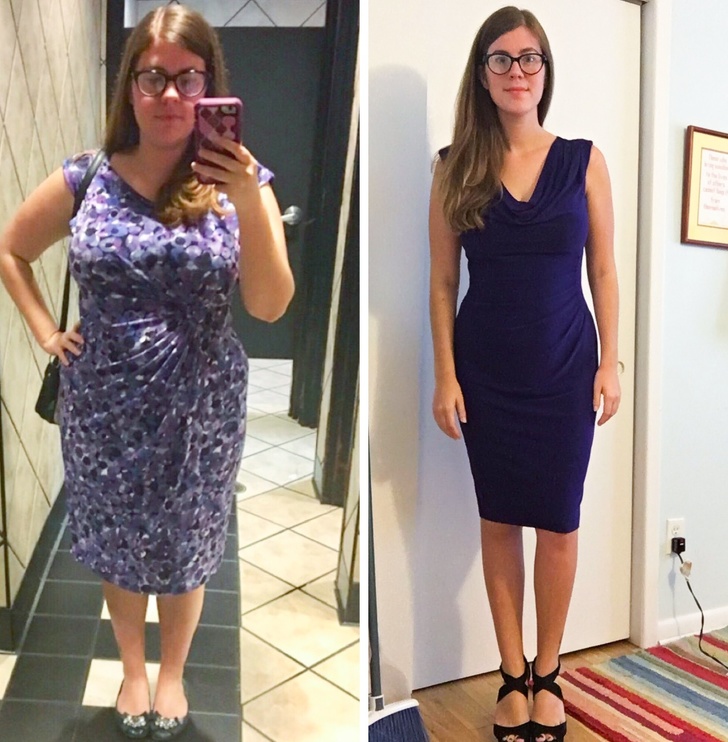 Before I lost 74 lb, I spent most of my twenties depressed and drunk. Looking forward to spending my thirties happier and healthier."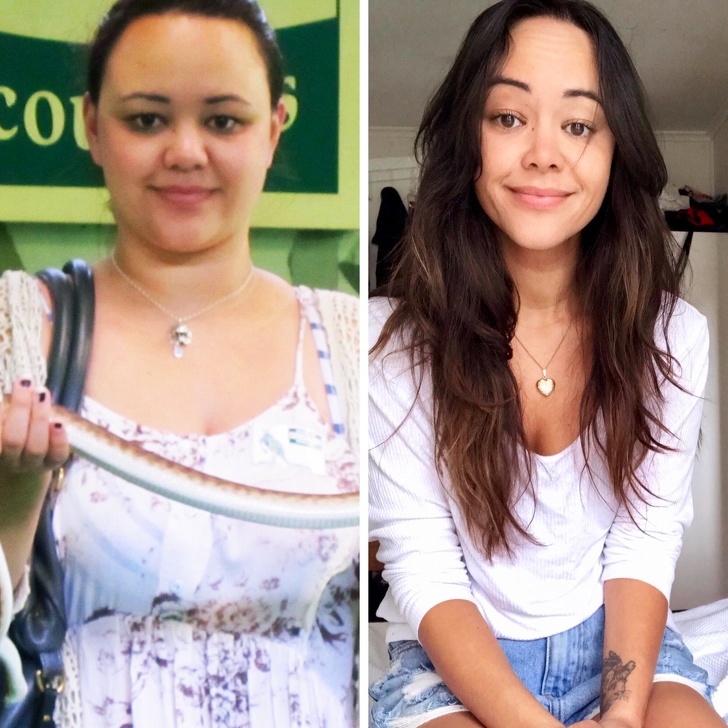 "I lost 141 lb in 16 months. Trying to remember I'm more than a number on the scale."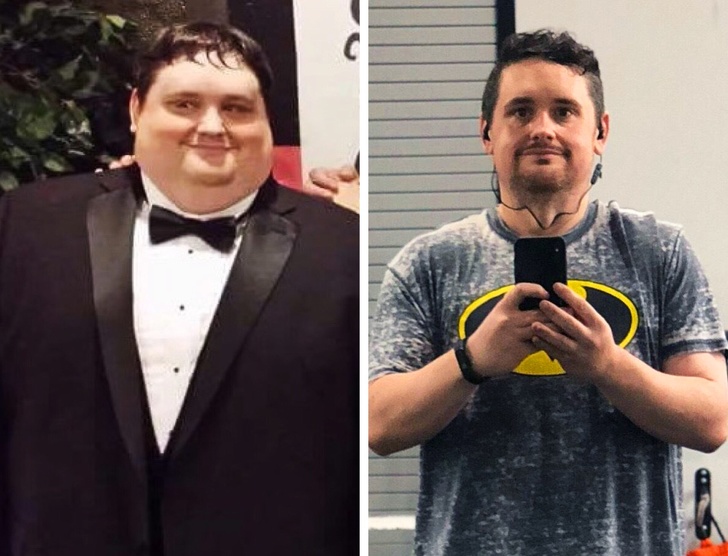 Do you or someone you know have amazing transformation photos? We would really love to see them!