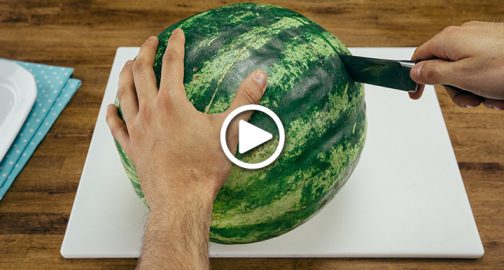 Perhaps one of the most popular ways to eat it is in its classic crescent shape, but it's far from being mess-free.
Sure, you can also slice the fruit into cubes and make little skewers, but this take a bit of time and the wooden skewers aren't exactly child-friendly.
Plus, watermelon has a high water content, so it tends to drip all over your picnic table or porch, attracting ants, flies, wasps, and other bugs into your space.
Here's simple way to enjoy watermelon without getting juice all over your face and clothes.