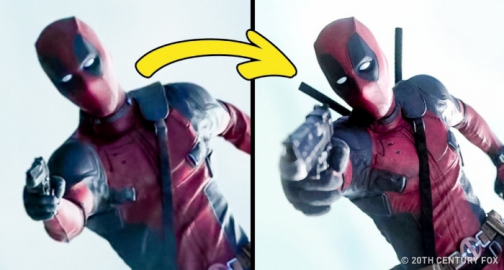 We love movies, but we also know that even the best of them always have a couple of mistakes. They don't make the pictures any worse, of course, but they are a good reason to watch them again and see those little flaws for yourself.
Iron Man 2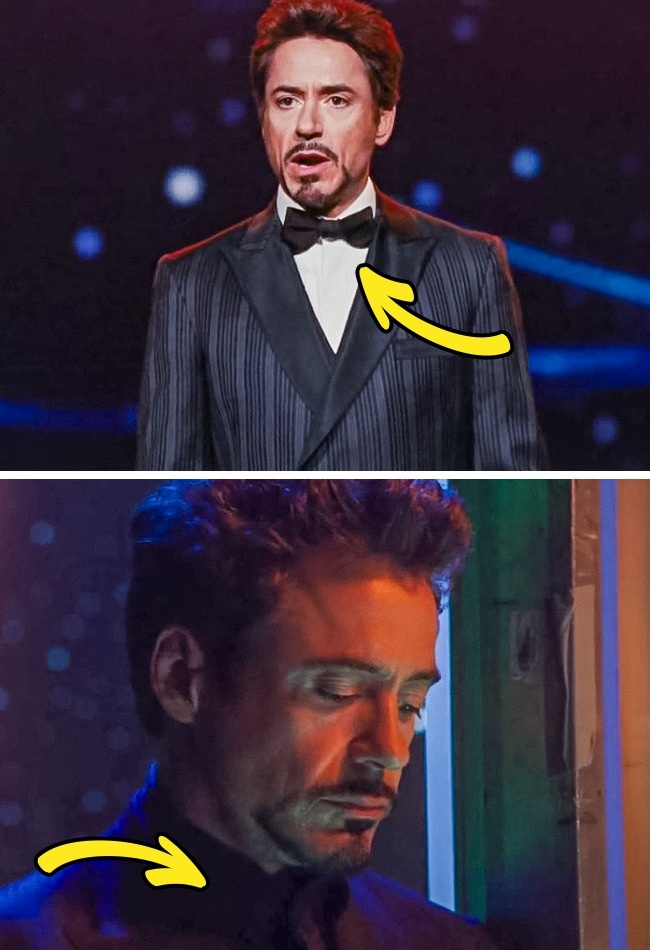 At the beginning of the movie, we see Tony Stark speaking at his show dressed in a white shirt. However, he drops out of the screen for a moment, and then suddenly he's wearing a black shirt, staying in it for the rest of the show.
Deadpool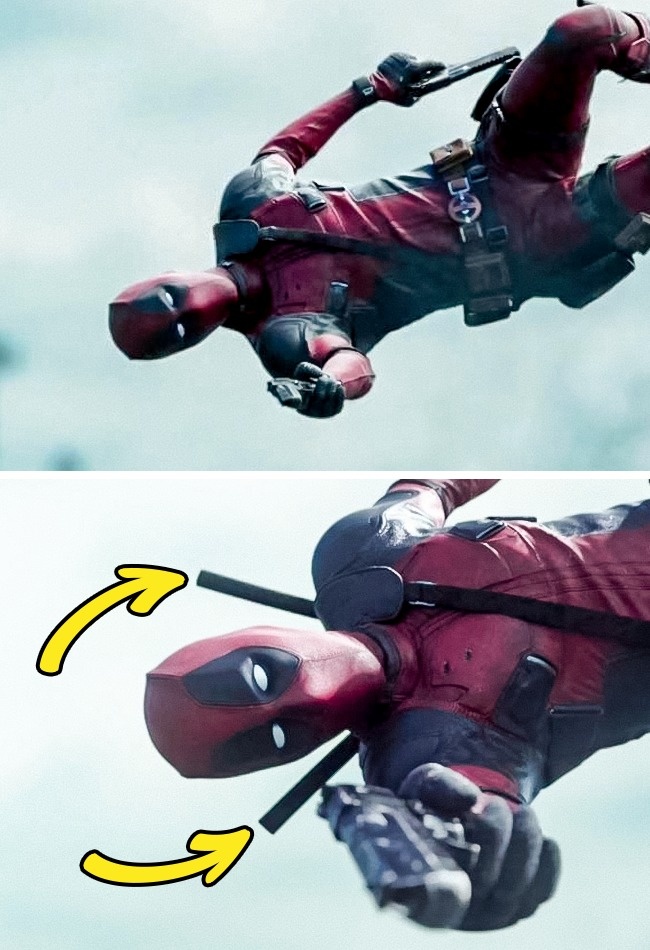 If you take a close look at Deadpool's leap on the highway, you'll notice that at one moment there's nothing behind his back, and in the next there are sword handles there which stay with him for the whole scene.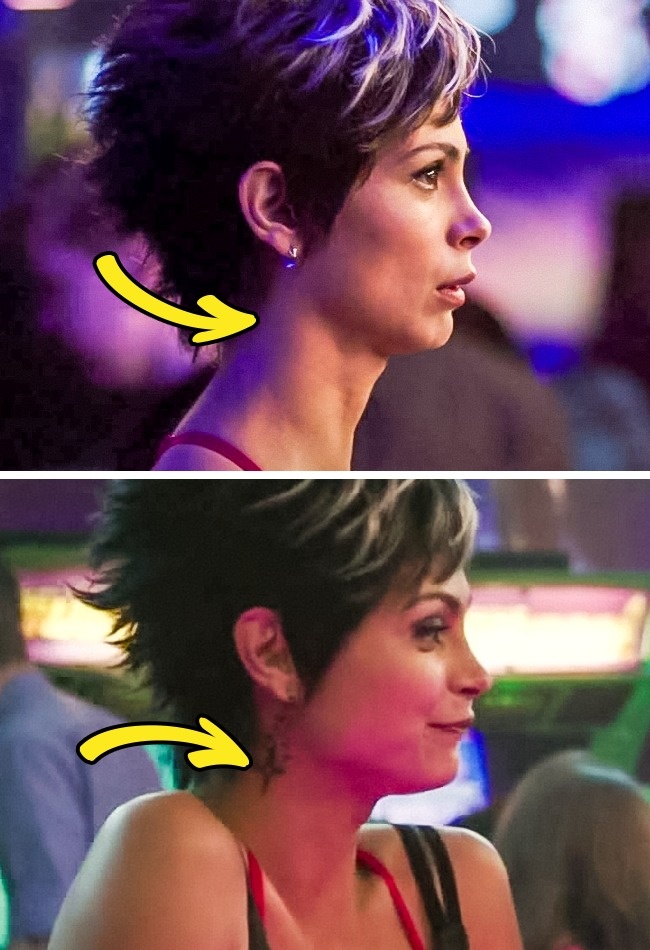 In the bar scene, Vanessa's neck tattoo appears and then disappears again.
Forrest Gump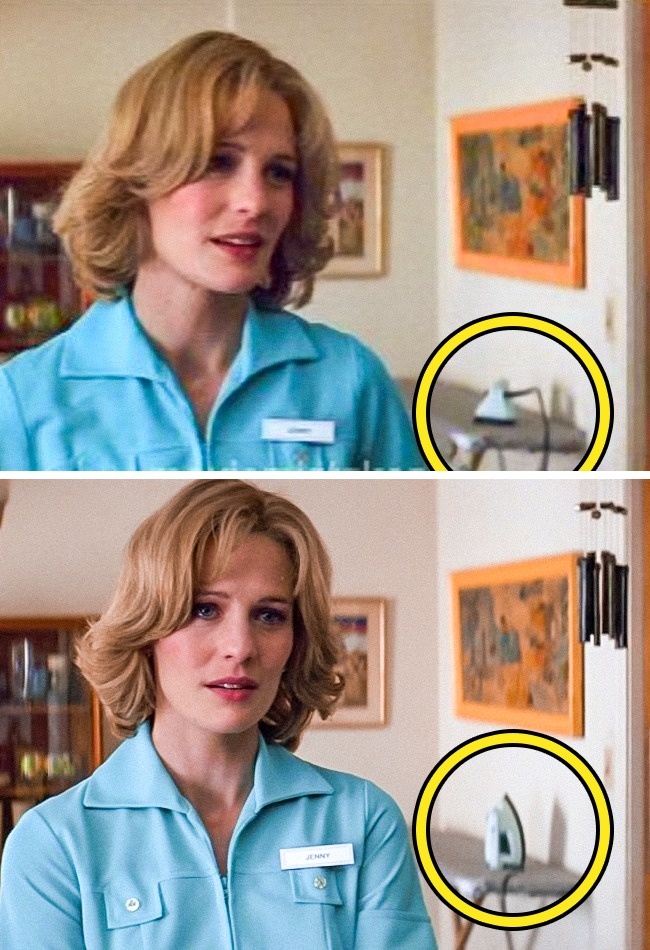 In the scene of Forrest's meeting with Jenny, you can see an iron behind her back that moves by itself.
Harry Potter and the Philosopher's Stone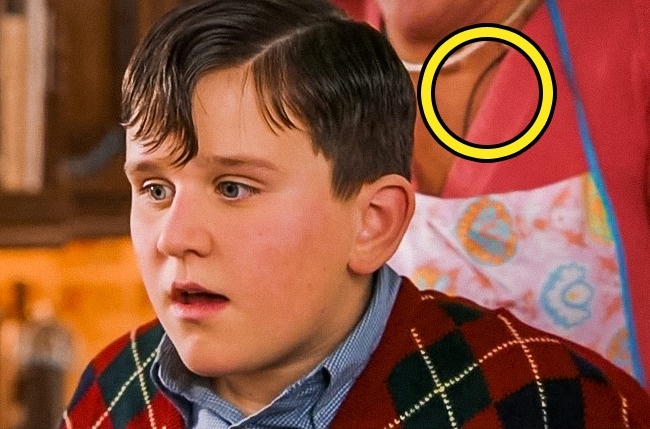 When Aunt Petunia congratulates Dudley on his birthday and stands behind his back, you can see the microphone wire on her neck.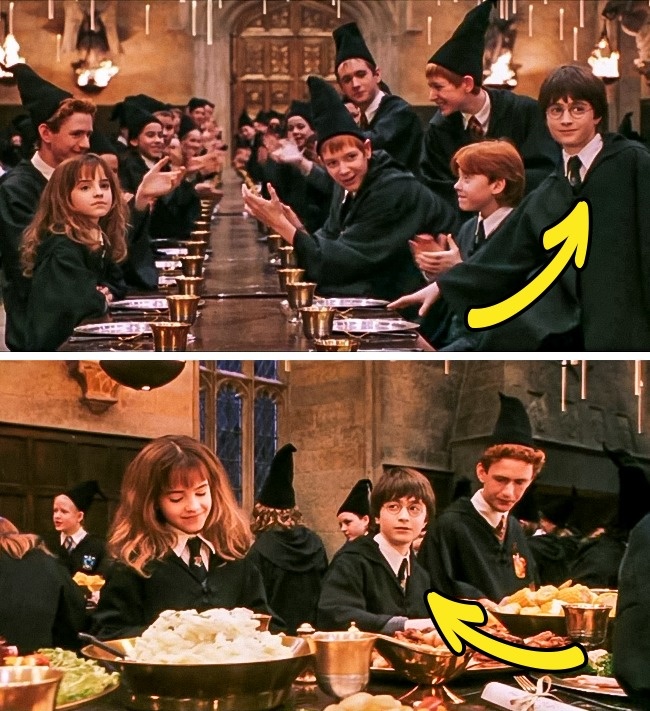 When Harry approaches the Gryffindor table after the Sorting, he takes a seat next to Ron. In the next scene, however, we see that he's seated between Hermione and Percy. That's what magic does!
Titanic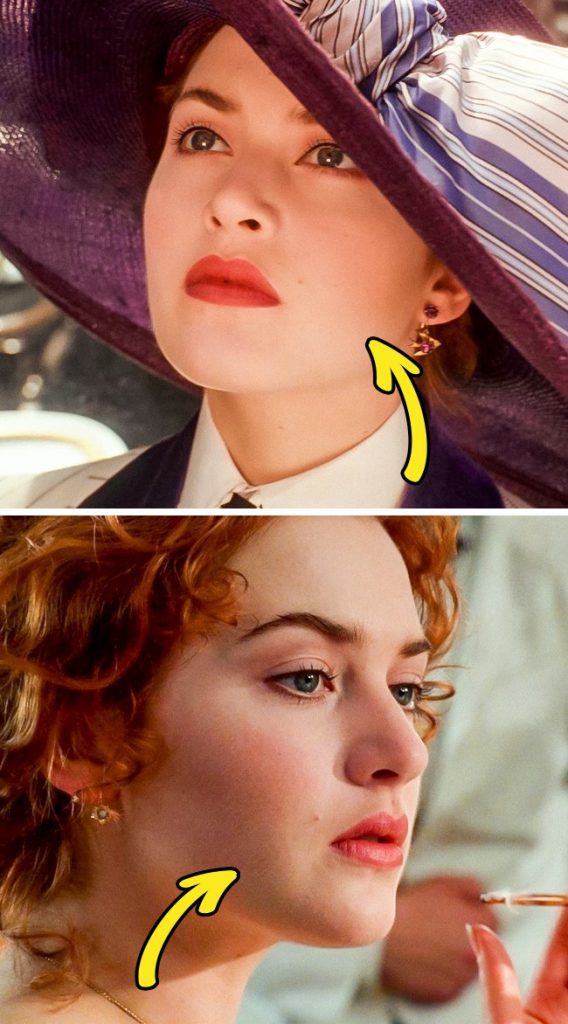 When Rose is looking at the huge ship, we see a mole on her left cheek, but then it moves to her right one.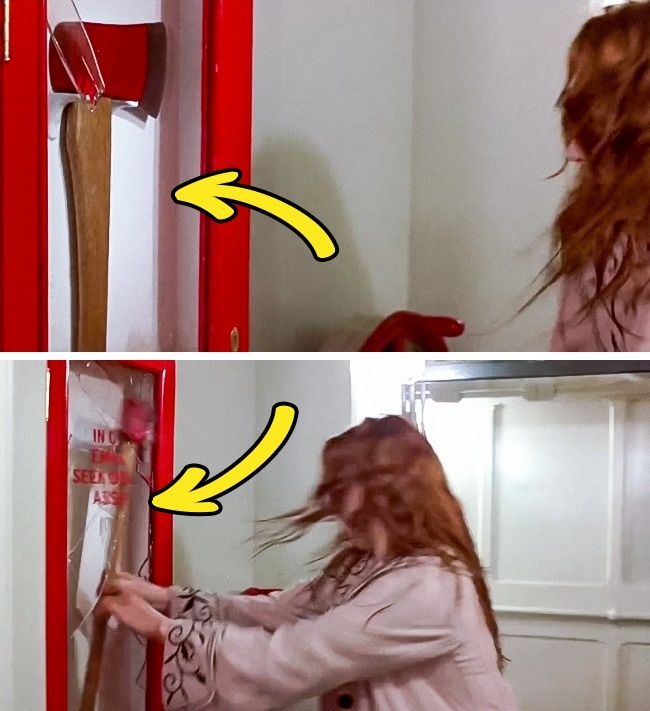 To free Jack from handcuffs, Rose breaks the glass box with an ax in it. All the glass flies out at once, but when she grabs the ax, the glass is in the frame again.
Pulp Fiction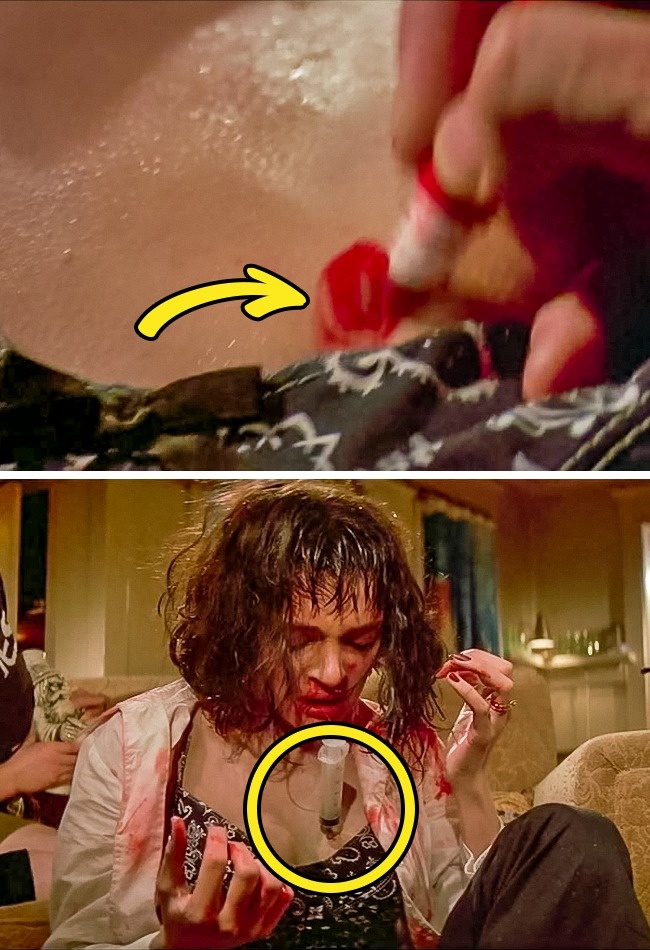 Before injecting adrenaline into Mia, Vincent draws a thick red mark on her chest so as not to miss. When the girl is "revived," the mark disappears.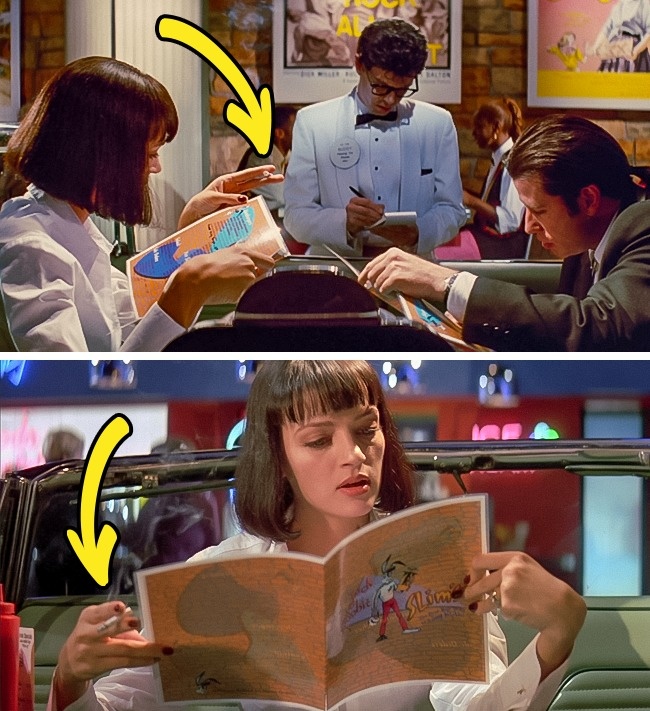 When Mia and Vincent are in a café, she is choosing her order and smoking. When shown from the side, she's holding a cigarette in her left hand; from the front, it's in her right hand.
The Fifth Element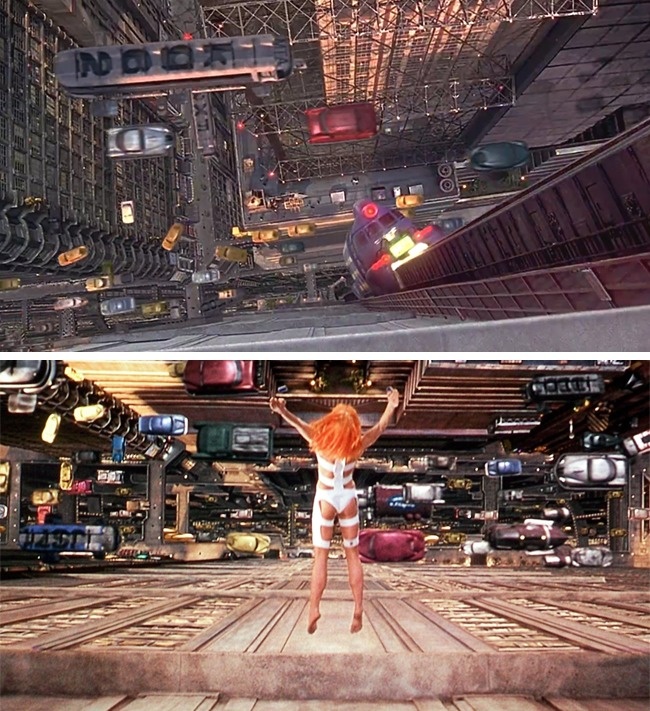 Just before her leap into the void, Leeloo gets scared of a monorail traveling on the wall next to her. In the next moment she jumps, and we see the scene has changed completely: there's no monorail, and the buildings look completely different.
Tangled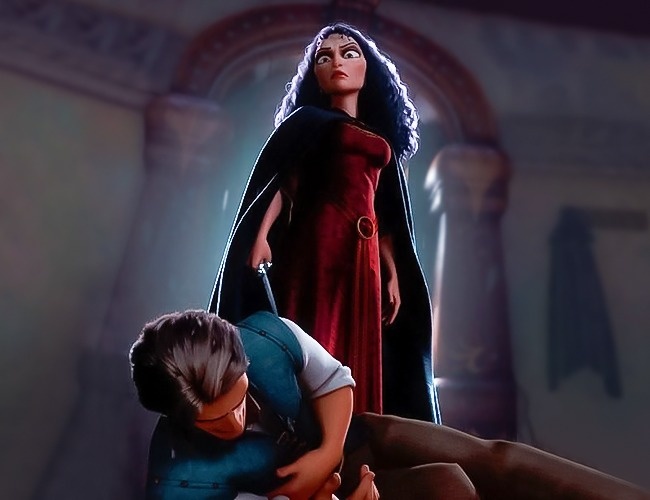 In the scene where Flynn comes to Rapunzel's tower, Mother Gothel stabs him with her dagger. However, when she draws it out, there's no blood on the blade. There's a good explanation for this, though: according to the PG rating of the movie, there shouldn't be any blood on screen.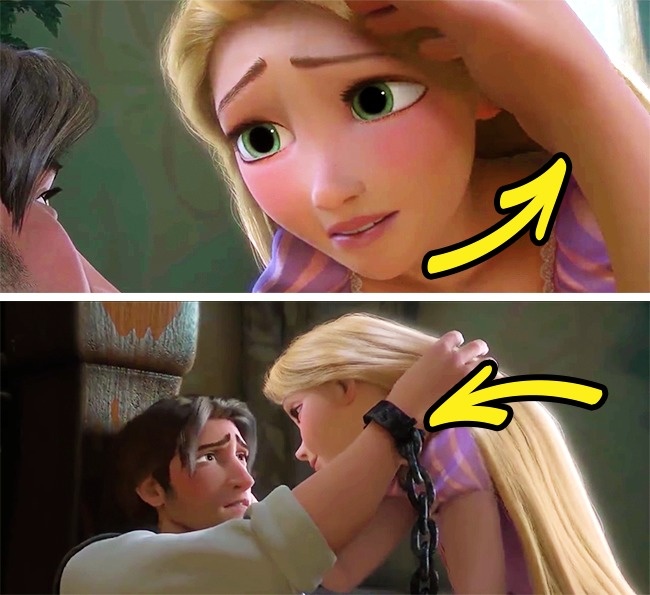 When Flynn is dying, he shares a moment with Rapunzel. When he touches her hair, we can see his shackles are gone. They could've slid down his arm, of course, but the very next moment he's shown from another angle, and the shackles are back where they belong.