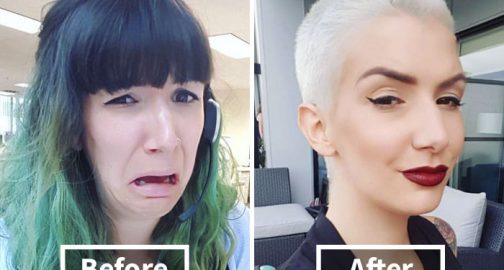 Anyone who has cut their long hair knows the fear that comes before it, and the relief and joy after.
We recently asked bored pandas around the world to share before and after pics of their extreme haircut transformations, and we were pleasantly surprised! Not only were these people unafraid of scissors, many of them donated their long braids as well.
Now we've picked the top submissions and combined them with the best internet finds. From badass bald girls giving their hair to charity, to guys saying goodbye to the yeti look, these makeovers will certainly give you the courage to undergo yours.
#1 My Mom Asked Me For Something Fun To Play With Before Chemo Takes Her Hair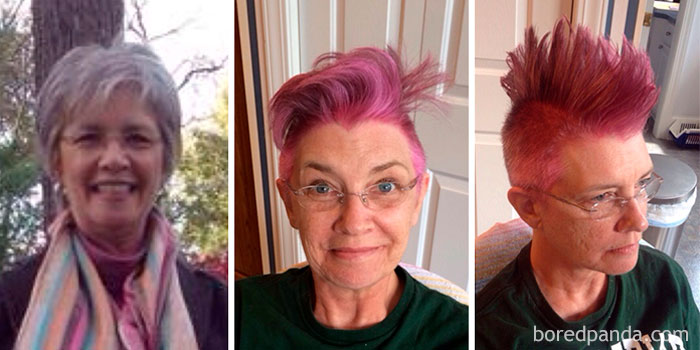 #2 My Friend Shaved Off All Her Gorgeous Blonde Hair In Support Of One Of The Teachers At Our School Whose 3 Year Old Son And 2 Year Old Daughter Both Have Cancer. She Is Beautiful Inside And Out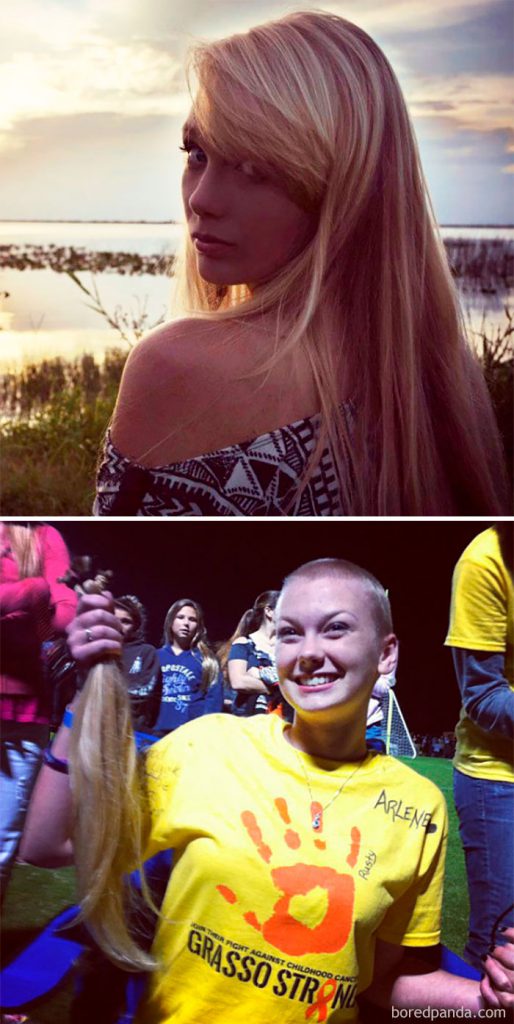 #3 Extreme Transformation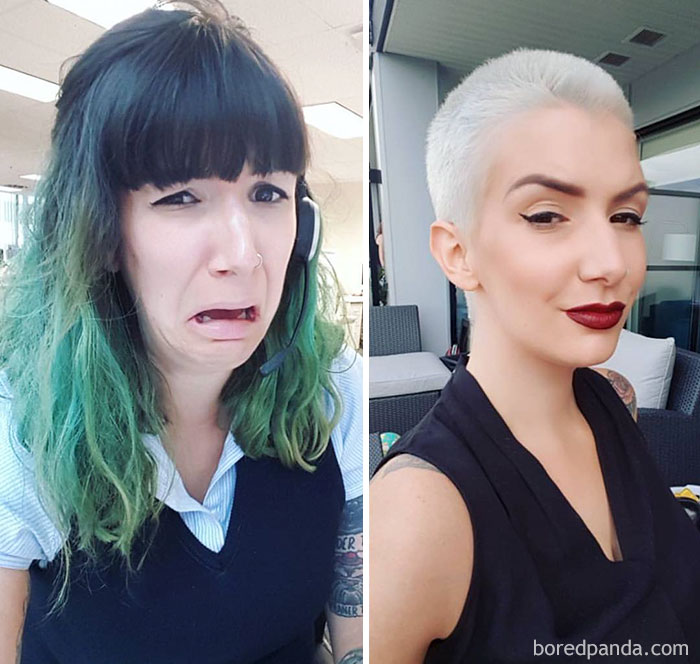 #4 Four Year Transformation, All From Learning How To Take Care Of My Curls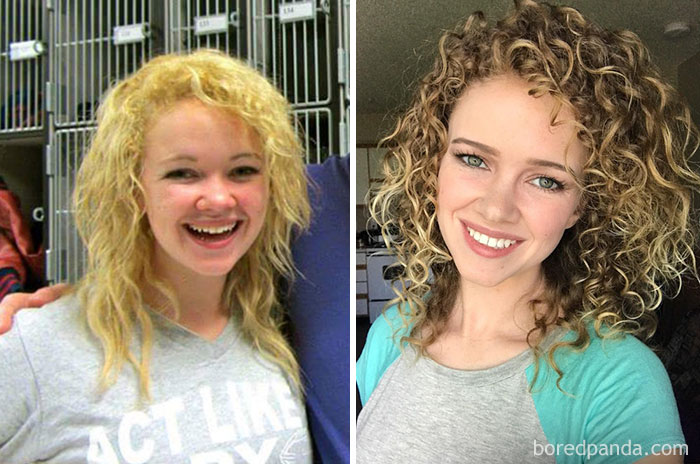 #5 My Biggest Transformation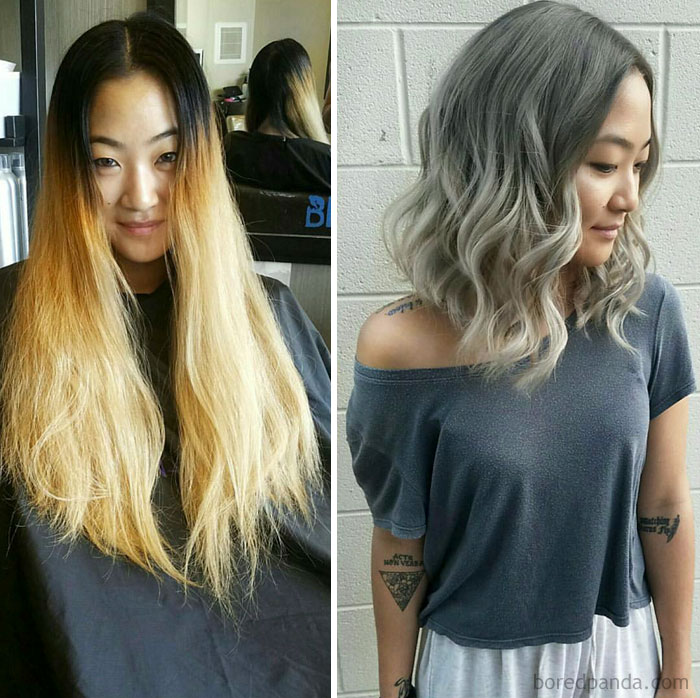 #6 New Gender, New Hair (My Transition)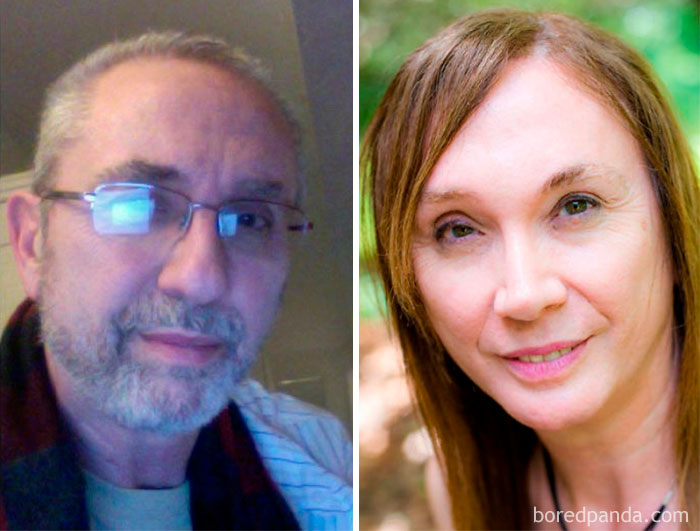 #7 Incredible Transformation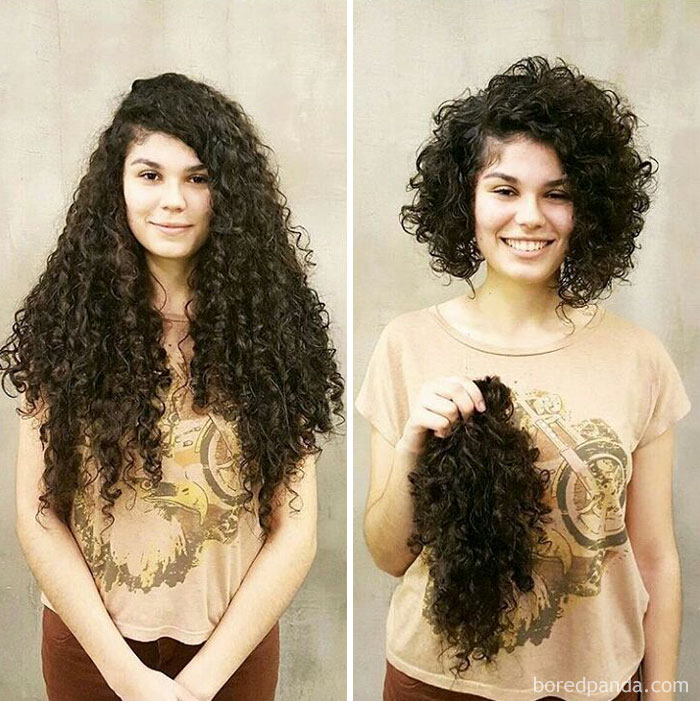 #8 Incredible Transformation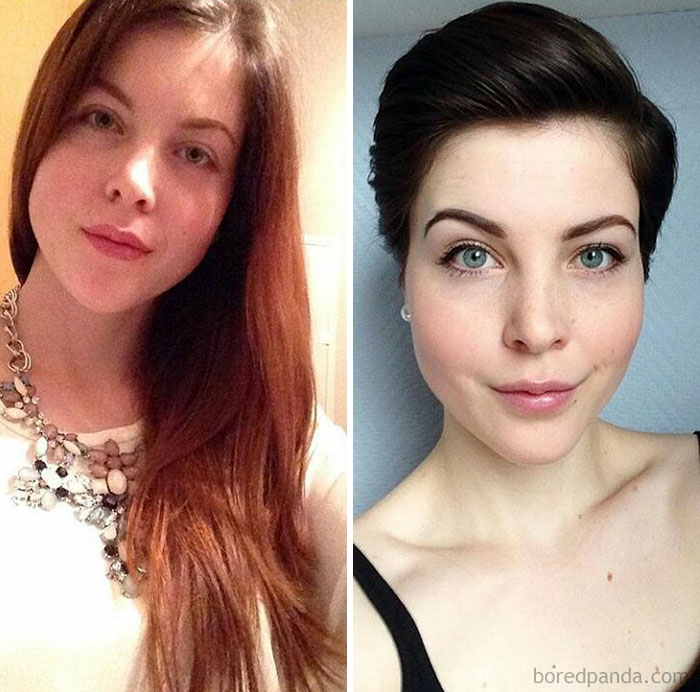 #9 Chopped It All Off This Morning
#10 Before And After Haircut