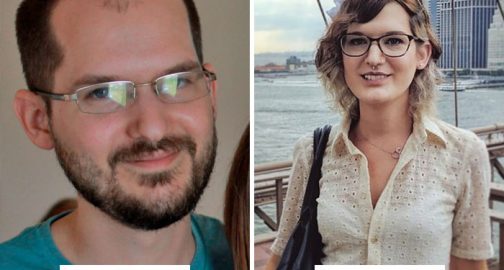 Going through a gender transition is one of the most difficult things a person can do, but it all pays off in the end when you can look in the mirror and see your true self. We're bringing you a whole list of success stories to prove it.
If you don't know anything about transgender people, you might assume that those who change their gender are just playing dress-up. This couldn't be farther from the truth, as it goes so much deeper than just how a person presents themselves on the outside. A gender transition is a mental, emotional, and medical transformation that involves changing one's entire life. At the beginning, it often seems impossible, but thanks to modern hormone replacement therapy (HRT) and various existing surgeries, transgender people now have the ability to sculpt themselves into the man or woman they've always been on the inside.
Check out some of the most jaw-dropping gender transformations we were able to find on the Internet below, and see if you can even recognize the people in the second picture from the first.
#1 Found A Photo From My First Ever Pride, 8 Years Ago Vs. Me At Trans Pride The Other Day, Changed A Little Bit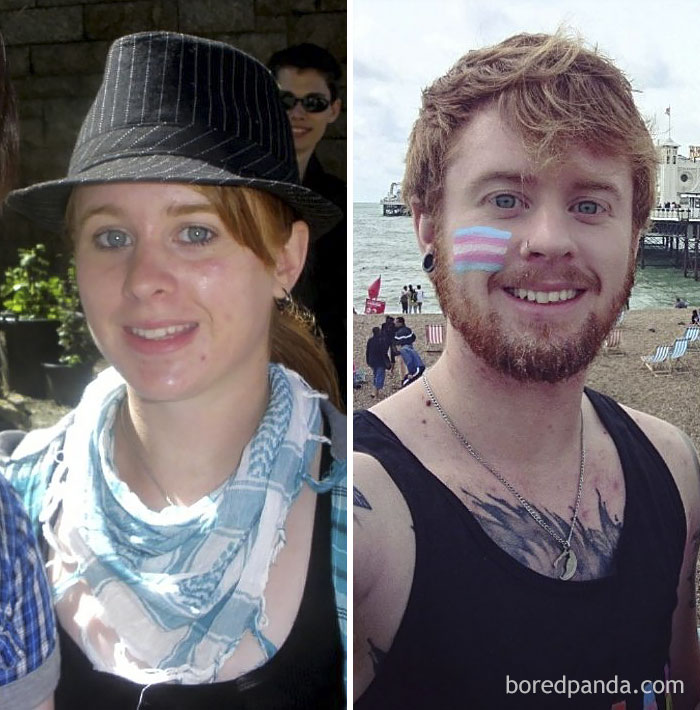 #2 A Lot Has Changed But I Still Love Tie-Dye And Always Will Love Tie-Dye Dammit!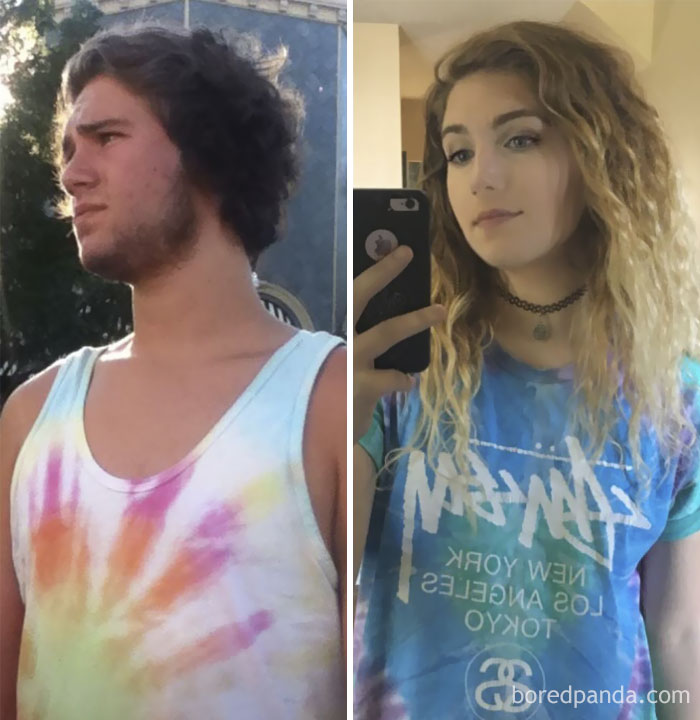 #3 Male To Female Transition, 2 Years On HRT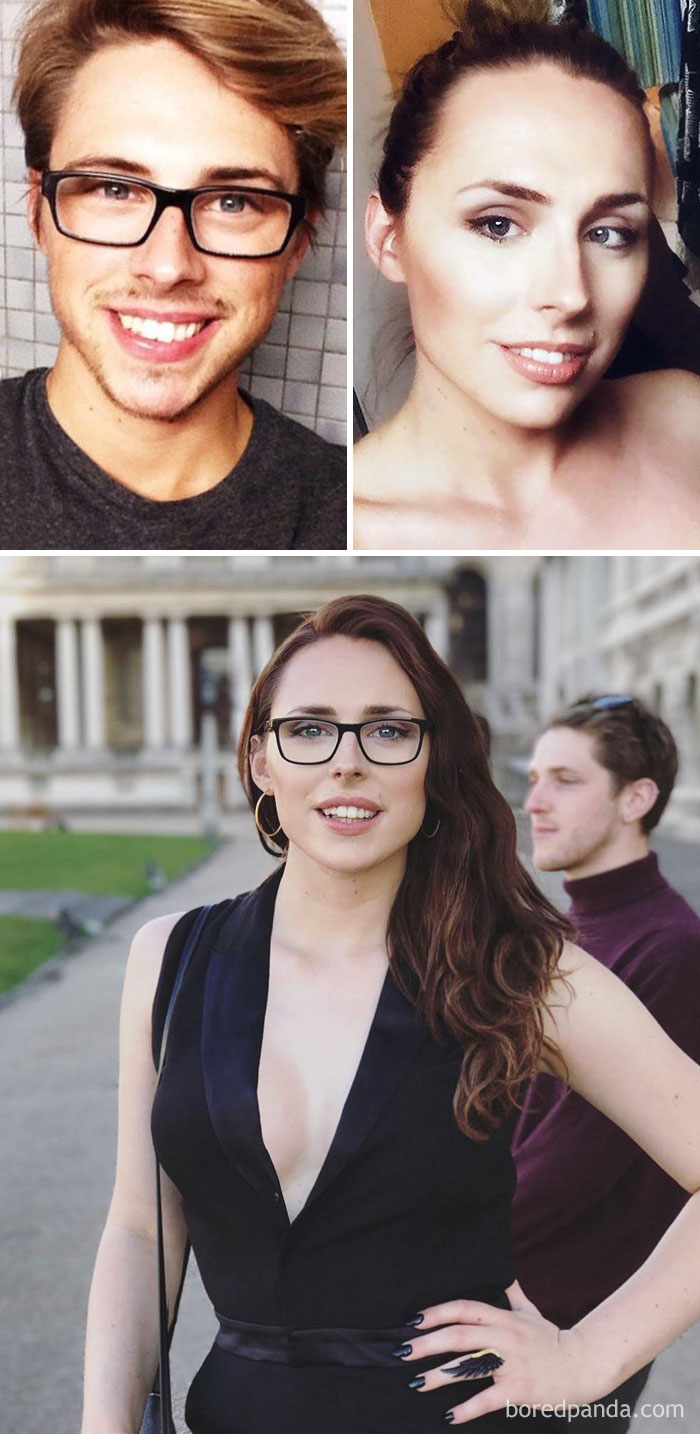 #4 My 3rd Christmas Of My New Life. I Have Not Only Transitioned To Living As Female, I Have Transitioned To Being All Of Who I Am. I Am April Now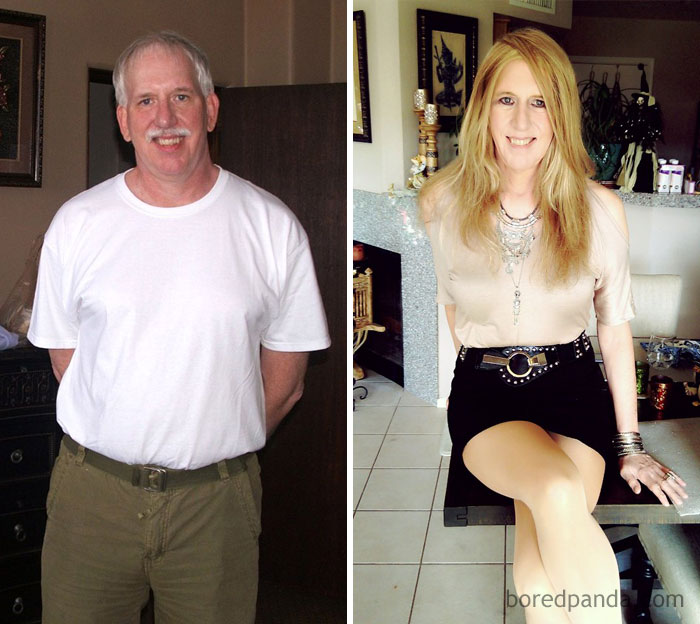 #5 97 Lbs Lost. Oh And I Also Underwent A Gender Transition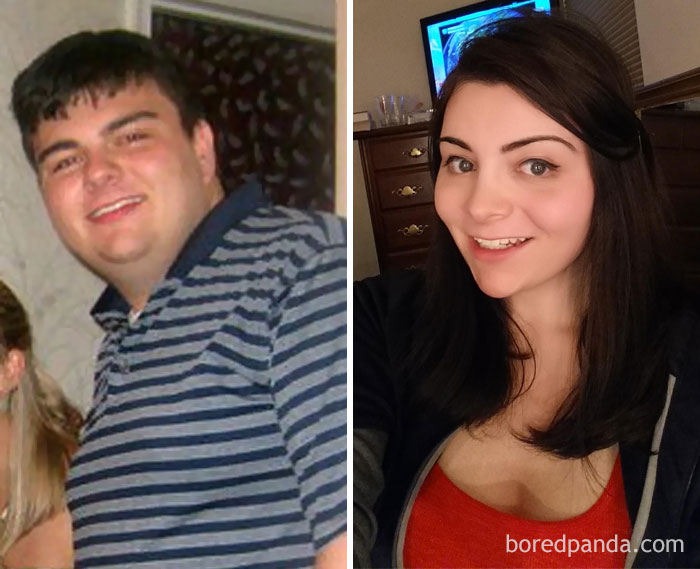 #6 30-Year-Old Male To Female, 9 Months On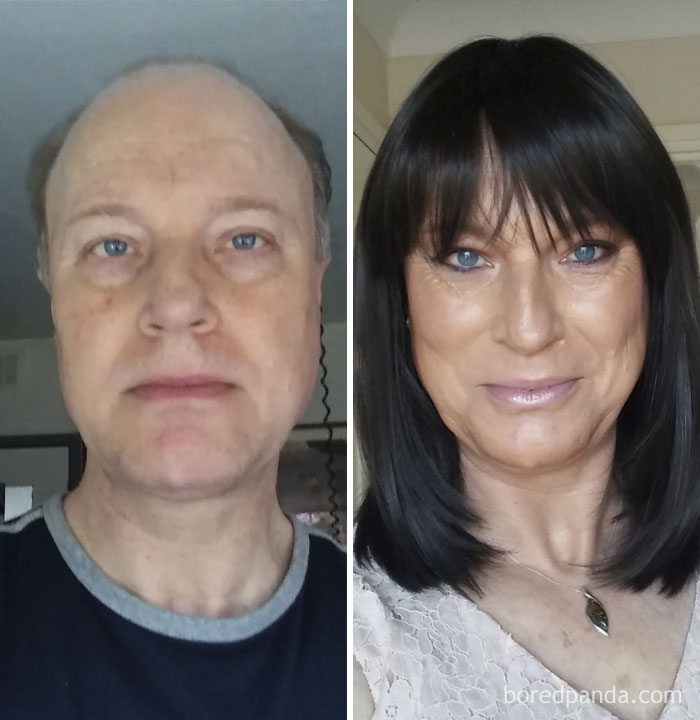 #9 Male To Female. 1.5 Years On Hormone Replacement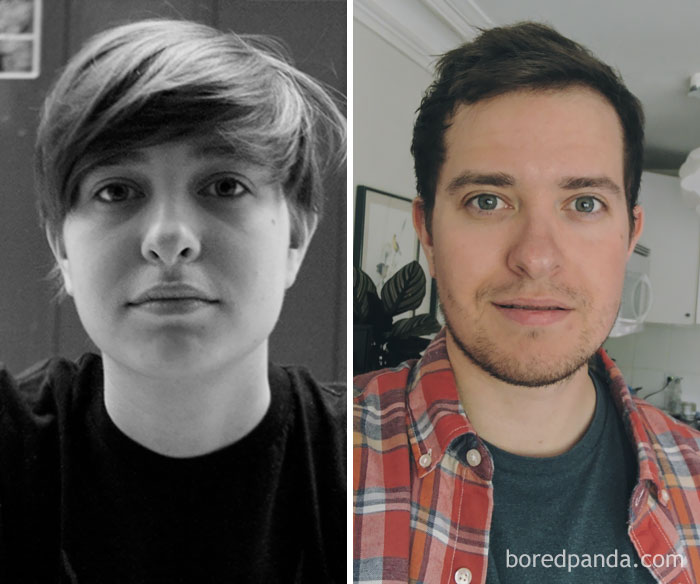 #10 16-Year-Old Male To Female, From 2 Months Before I Realized I Was Trans To 1 Year On HRT