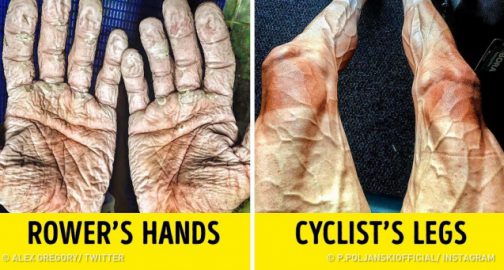 The 40th American President, Ronald Reagan, famously said: "There are no constraints on the human mind, no walls around the human spirit, no barriers to our progress except those we ourselves erect." The photos and their stories in this list are proof that the human spirit is stronger than we expect.
We, at Bright Side, want you to get inspired by people who have overcome their limits. Look through the pictures in this list until the very end to find out about the oldest gymnast in the world, the longest plank, the guitarist without hands, and many others who are reaching their goals despite their circumstances.
1. Hands of the rower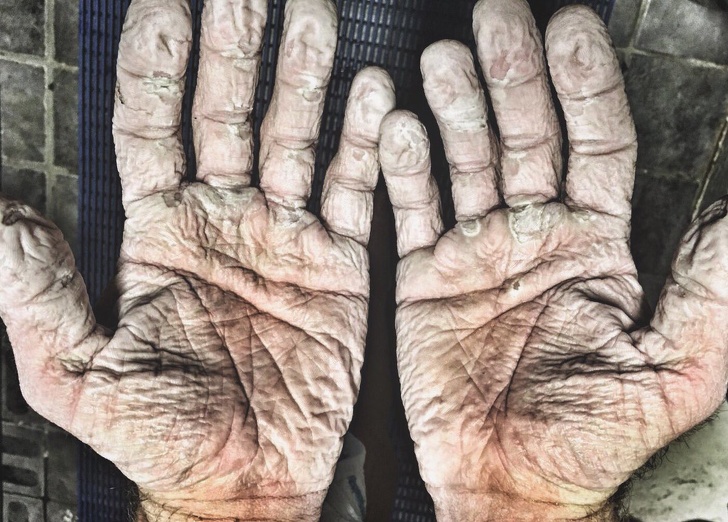 English rower Alex Gregory, a 2-time Olympic Gold medalist, posted this picture on his twitter. These are his hands after spending a long time in rowing gloves. Success comes at a high price.
2. Surviving in extreme temperatures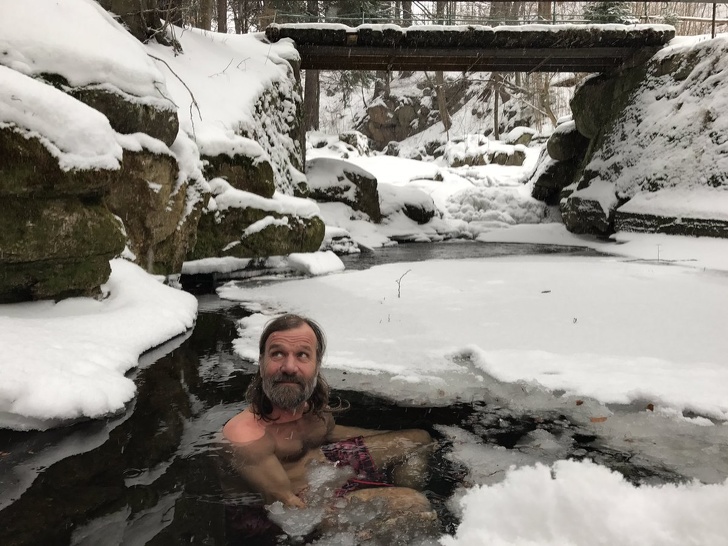 Wim Hof, or the Iceman, is a Dutch extreme athlete. He holds more than 20 world records, one of them being for the longest ice bath. He is the creator of a number of techniques to combat extremely cold temperatures, including the Wim Hof breathing method.
3. King of the high wire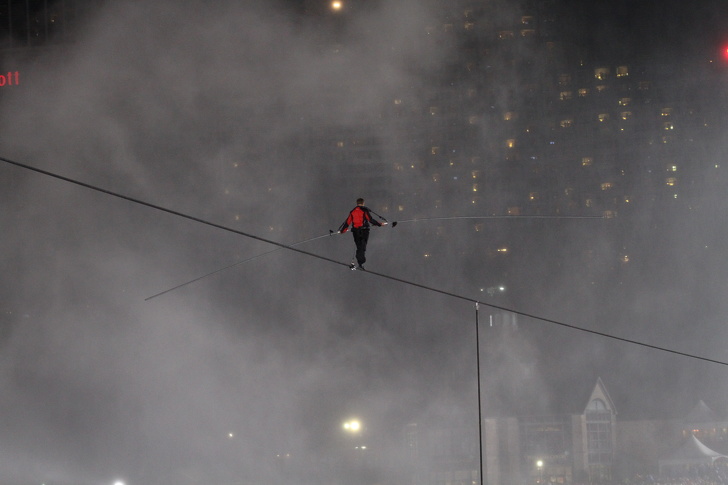 Nik Wallenda became the first person to cross the Grand Canyon on a wire. Sky Walks run in his family: his great-grandfather walked a 1,200-foot long trek across the Tallulah Falls, and his mother was still walking a high wire when she was pregnant with Nik. In 2011, Nik completed the high wire walk in San Juan, which cost his great-grandfather his life. In 2012, he became the first person to cross a wire directly over the Niagara Falls, fulfilling his life dream and proving that nothing is impossible.
4. Over 9 hours in a plank position to help charity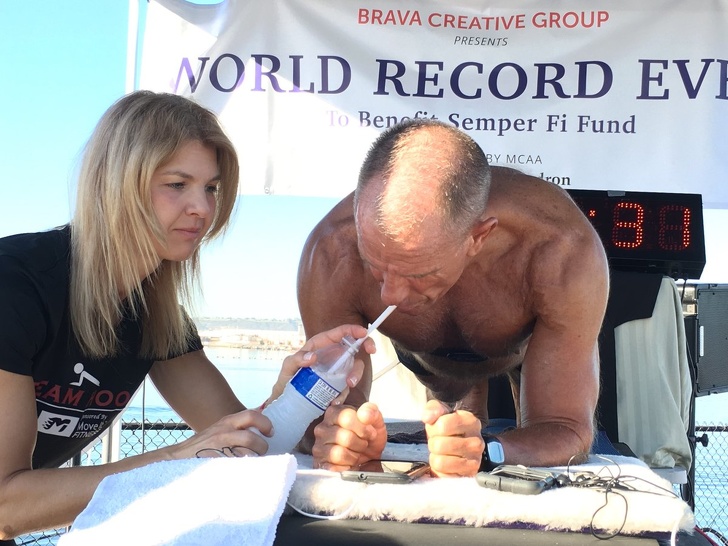 George Hood, a former Marine officer, has recently broken yet another "plank" record: he held a plank position for 9 hours and 20 minutes, beating his own previous record of 9 hours and 11 minutes. With each record-breaking attempt he raises money for charity. His motto is: "Set Goals, Keep Score, Break Records….Anything Else is Just Exercise!"
5. Hand in hand supporting each other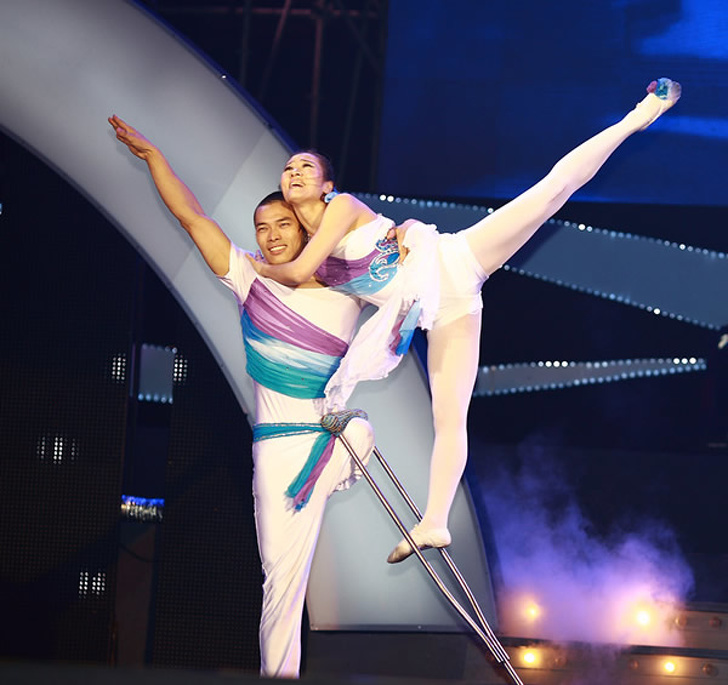 Ma Li and Zhai Xiaowei are Chinese dancers who perform all over the world in their show "Hand in Hand." Zhai lost her arm in a car accident, while her partner, Ma, dances without his leg. The couple has already performed in 20 different countries and each performance shapes and strengthens their character even more.
6. Alone on the wall
The picture above shows American rock climber, Alex Honnold, free soloing El Capitan in Yosemite National Park. He became the first person to complete this free solo ascent. The climb took him 3 hours and 56 minutes.
7. 2 miles from the summit of Mt. Evans, Colorado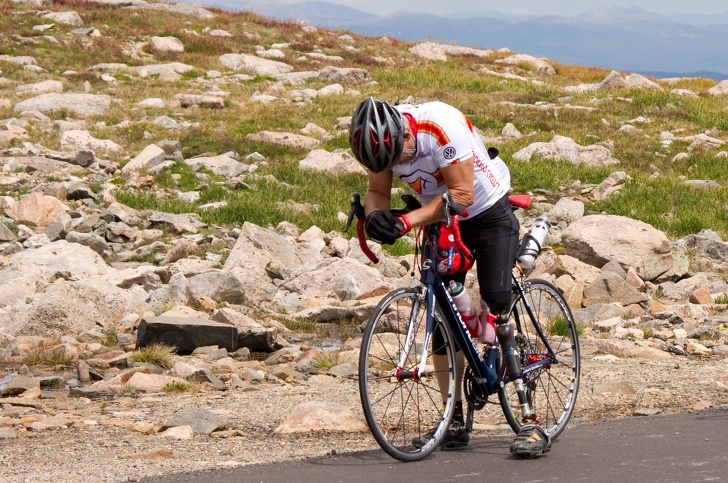 8. Tricks on the bars from the oldest gymnast in the world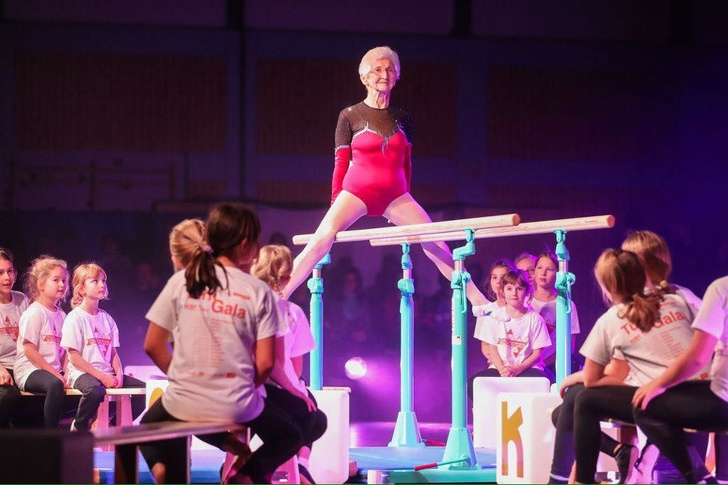 This 91-year-old German athlete, the oldest gymnast in the world, still regularly performs tricks on the parallel bars. She started with gymnastics at the age of 9, then switched to handball, and came back to compete in her favorite sport at the age of 56. She says that the day she stops doing gymnastics is the day she dies.
9. The strongest kid in the world
This Romanian boy, Giuliano Stroe, started lifting weights at the age of 2 and set a world record for the fastest 10 meter hand walk with a weight ball at the age of 4. He did not stop at that and has continued breaking records almost every year.
10. The first double amputee to reach the top of Everest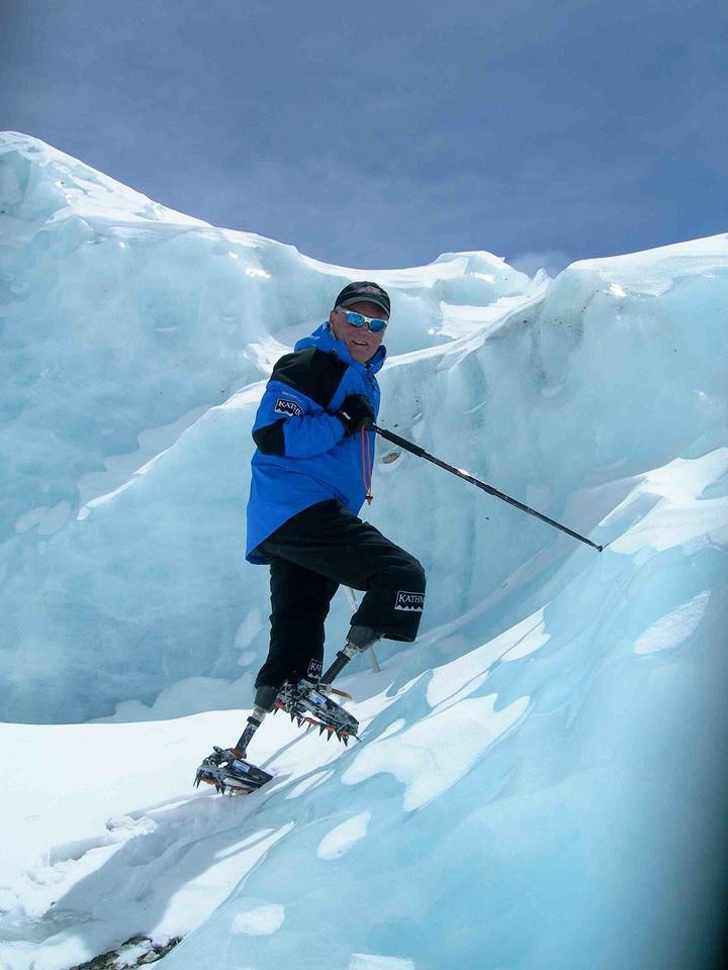 Mark Inglis lost both of his legs at the age of 23 when he got trapped in an ice cave on the summit of the highest peak in New Zealand. This did not stop him from achieving his dream and in 2006 he became the first double amputee to climb Everest. In between these 2 events Mark built a career as a scientist, winemaker, Paralympic athlete, and a motivational speaker.
11. Playing a guitar without hands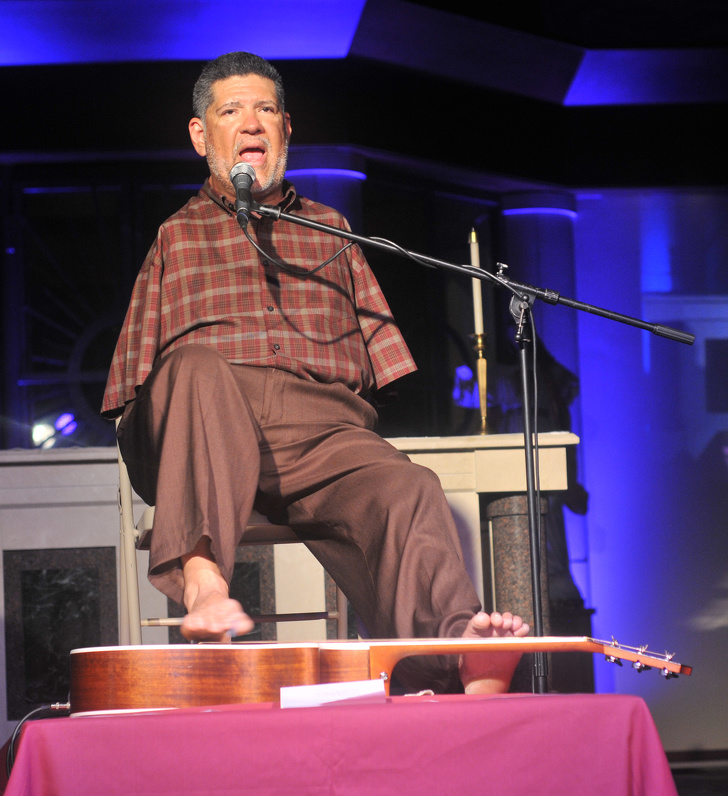 José Antonio Meléndez Rodríguez was born without both arms, but this did not stop him from playing guitar. He learned to play guitar with his feet. On September 15, 1987 he played his guitar for Pope John Paul II and this event changed his life. He released his first album in 1989 and became known all over the world as a talented singer, musician, and composer.
12. Age is not an obstacle for running marathons
Harriette Thompson became the oldest woman to run a marathon. She started running short distances with her husband in her 50s and started participating in marathons at the age of 76. This strong woman beat cancer twice and died at the age of 94.
13. "Between a rock and a hard place"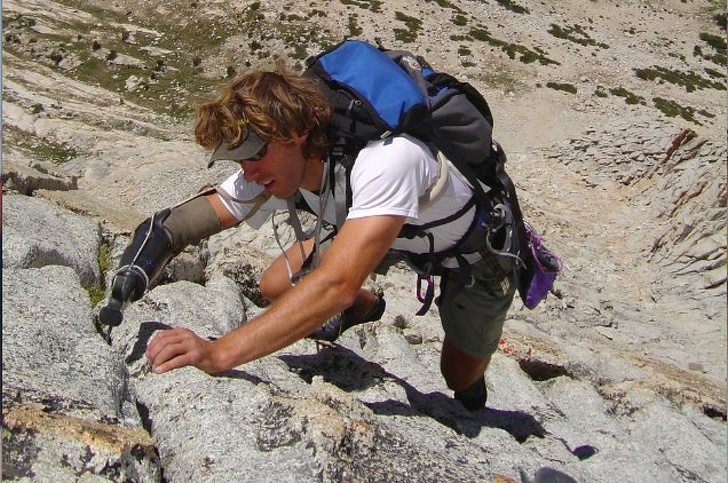 Aron Ralston lost his arm in a canyoneering accident. During that accident not only did he have to amputate his own arm to free himself from a dislodged boulder which trapped him against a wall for 3 days, but he also had to make his way out of the canyon safely. This accident did not stop him from following his passion for mountain climbing.
14. Cyclist's legs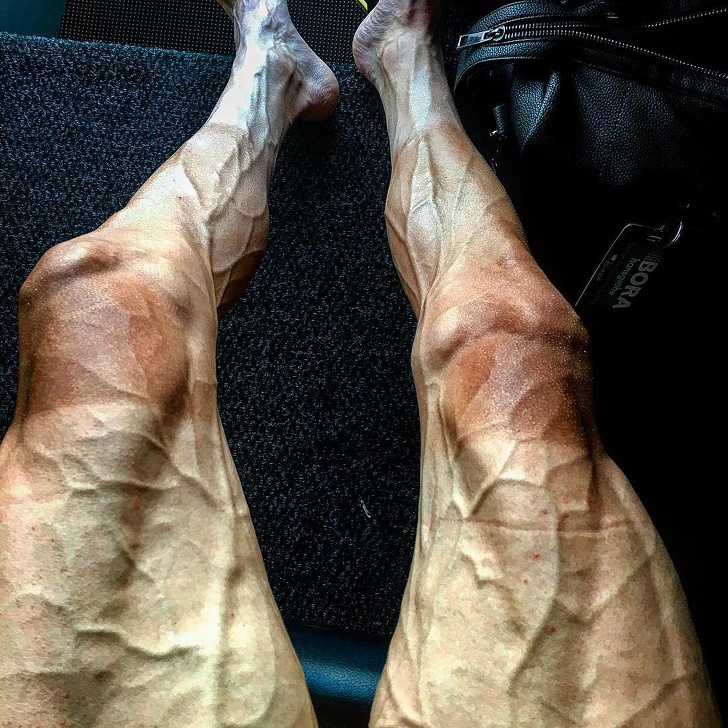 Pawel Poljanski, a Polish racing cyclist, posted this picture on his Instagram to show what his legs looked like after a Tour de France stage that was 165 km long.
Which photo and description impressed you the most? Whose achievement was the most inspiring to you? Share your opinions in the comments!
Preview photo credit Alex Gregory/ twitter, p.poljanskiofficial/ instagram