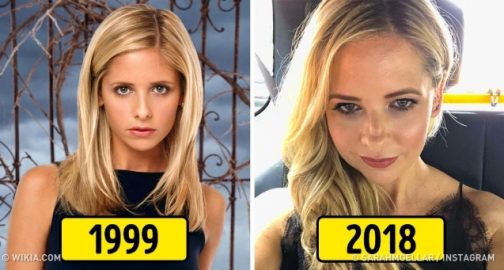 In 2017, audiences were almost twice as likely to see male characters as female characters and the overall number of movies with women playing protagonists significantly declined. However, if we take a look at the past, we will find lots of amazing examples of female characters who really managed to conquer our hearts with their charm and beauty.
Bright Side found out what your favorite actresses of the 2000s are doing at the present moment.
10. Kate Hudson, Almost Famous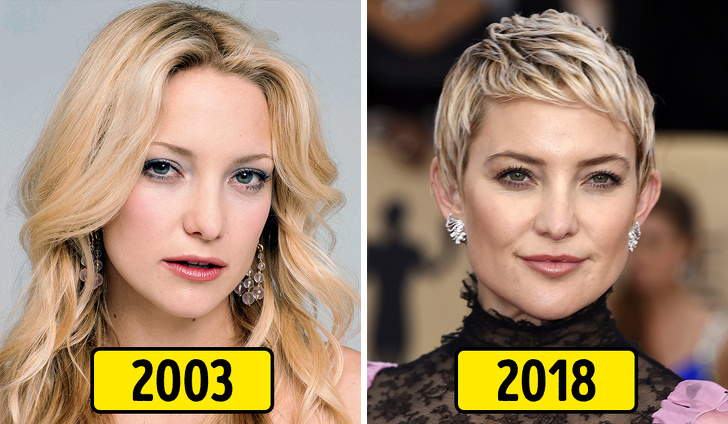 Most of Kate's films since Almost Famous have been romantic comedies or some variations of this genre. Among her recent works are Bride Wars, The Killer Inside Me, and Something Borrowed. Hudson also appeared in supporting roles in such recent films as Mother's Day and Deepwater Horizon.
In addition to her acting career, Kate established her own production company, Hail Mary Productions. Hudson also promotes a healthy lifestyle — she launched a fitness brand, Fabletics, in 2013 and released a book, Pretty Happy: Healthy Ways to Love Your Body, in 2016.
9. Lindsay Lohan, The Parent Trap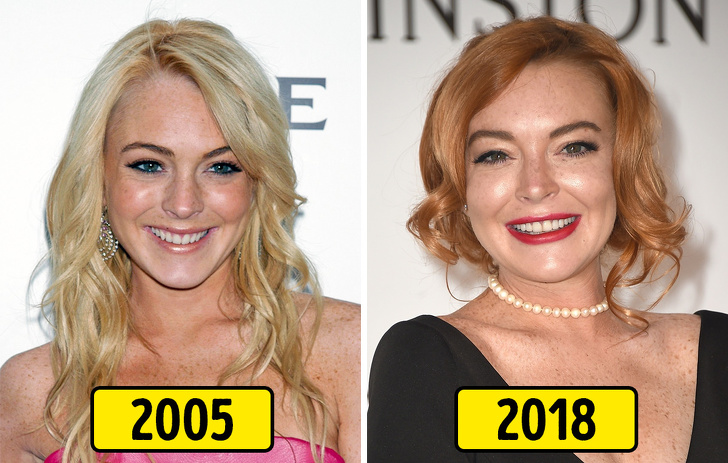 After The Parent Trap, one of the brightest young stars of the 2000s took part in such successful films as Herbie: Fully Loaded and Georgia Rule. But later, Lindsay was involved in several serious scandals that almost ruined her career, so she spent the past few years laying low and traveling in an attempt to reinvent herself.
Lohan settled in Dubai where she found inner peace and began working on her own projects at the same time. Now she's creating her own beauty brand and a clothing line. She also runs a nightclub in Athens, Greece.
However, Lohan hasn't completely turned her back on acting. After a brief hiatus, she signed on for the second season of Sick Note, a British sitcom starring Rupert Grint. She'll also appear in Frame, an all-female movie from Saudi Arabia.
8. Jennifer Aniston, Friends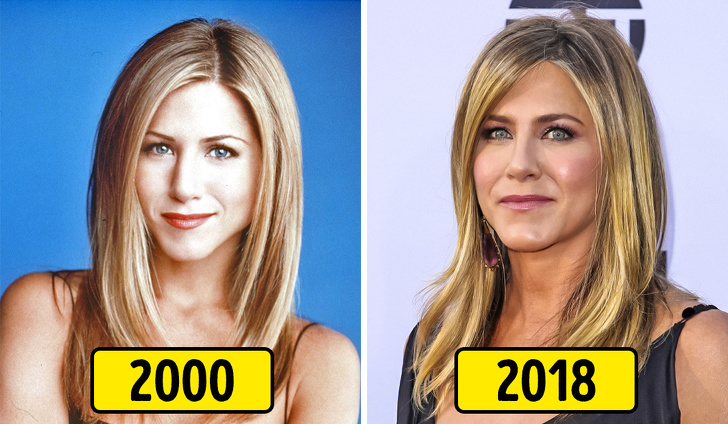 Since leaving the popular sitcom, Jennifer has been a regular in films. She played in such crowd-pleasers as We're the Millers and Horrible Bosses and also won acclaim for her roles in some art house films like The Good Girl and Cake. In 2017, she appeared in Alexandre Moors's war film, The Yellow Birds, and now she's starring in an upcoming American musical comedy film, Dumplin'.
As for Jennifer's personal life, the beginning of 2018 wasn't easy for her — she split with her husband, Justin Theroux, after less than 3 years of marriage.
7. Anne Hathaway, The Princess Diaries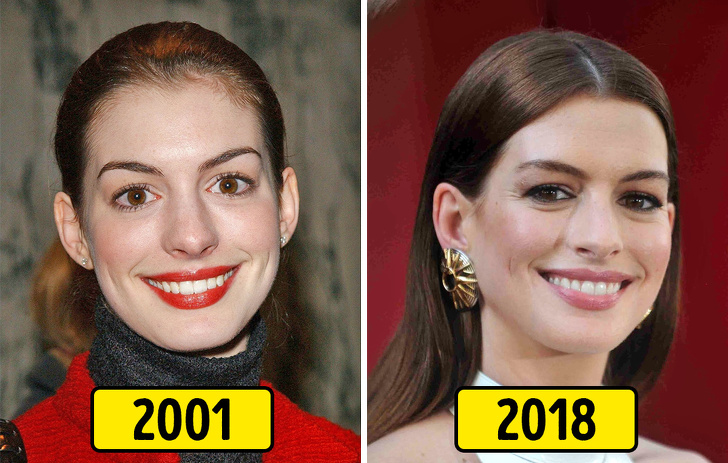 Being one of the most hated movie stars in America, Hathaway won an Oscar for her role as Fantine in Les Miserables in 2013. Since then, she hasn't signed on to star in such major prestige movies. The only exception was her reunion with Christopher Nolan for 2014's Interstellar. In 2018, Anne will star in the film adaptation of the Joan Didion novel, The Last Thing He Wanted.
After giving birth to her first child in 2016, the actress became a UN Women Goodwill Ambassador and started advocating for paid parental leave. Besides that, Anne raises the issue of gender inequality in the workplace that, according to her, extends to Hollywood, as well.
6. Renée Zellweger, Bridget Jones's Diary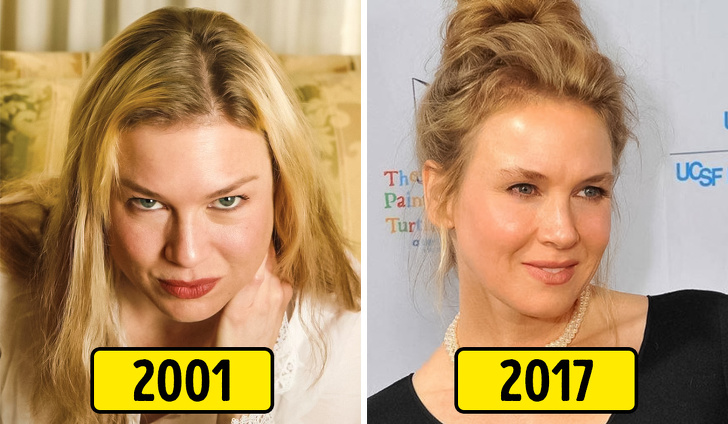 In 2010, Renée took a voluntary break from Hollywood to focus on her personal life. She came back for 2016's Bridget Jones's Baby, revisiting the character that made her a well-known star. Since then, Zellweger has already filmed 5 movies, including The Whole Truth, a thriller co-starring Keanu Reeves, and now she's in pre-production for Berlin, I Love You.
During her filming hiatus, Zellweger entered the public conversation once in 2014 when she stepped out for Elle Women in Hollywood Awards with an entirely new face. She was instantly subjected to criticism and suspicions about surgical intervention. But one of the most recognizable actresses in the world stated that her new look was the result of leading a healthier and more peaceful way of life.
5. Melissa Joan Hart, Sabrina the Teenage Witch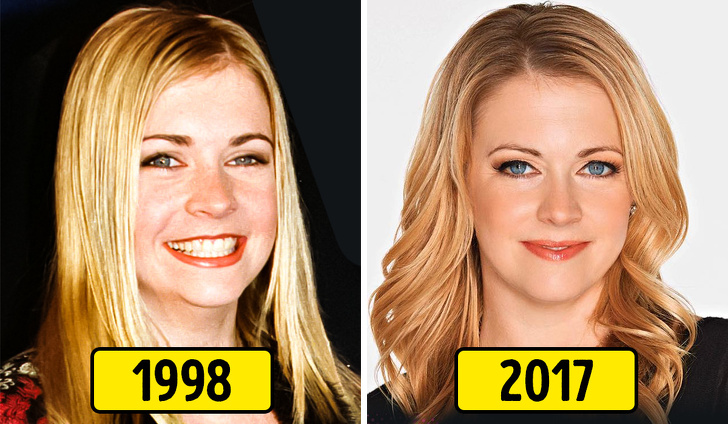 During her post-Sabrina career, Hart starred in a sitcom, Melissa & Joey, that lasted 4 seasons and was canceled in 2015. Not long ago, Hart signed on to star in the Clarissa Explains It All reboot and we'll also see her in A Very Nutty Christmas in 2018.
Besides keeping up her acting career, Hart directed a remake of The Watcher in the Woods and released a book, Melissa Explains it All: Tales from My Abnormally Normal Life, in which she tells about some of the wild things she did back in her teenage years.
In 2015, she started King of Harts, a fashion line focused primarily on boys. And last year, she partnered with Jif Peanut Butter for the contest Imagine If that focused on helping children bring their ideas to life.
4. Shannen Doherty, Beverly Hills, 90210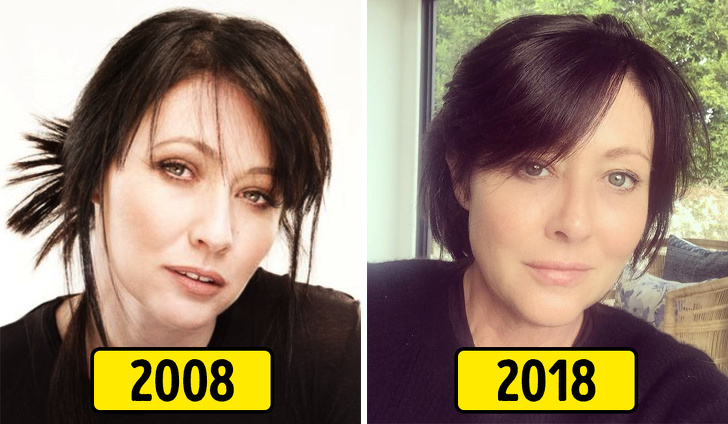 The last few years have been quite difficult for Shannen. In 2015, she was diagnosed with breast cancer, causing her to leave the Hollywood spotlight and focus on her treatment. Despite an exhausting fight with the disease, Doherty stayed strong and kept believing in her own recovery. Not long ago, she declared that she was cancer-free and was going to have reconstruction surgery.
3. Hilary Duff, Lizzie McGuire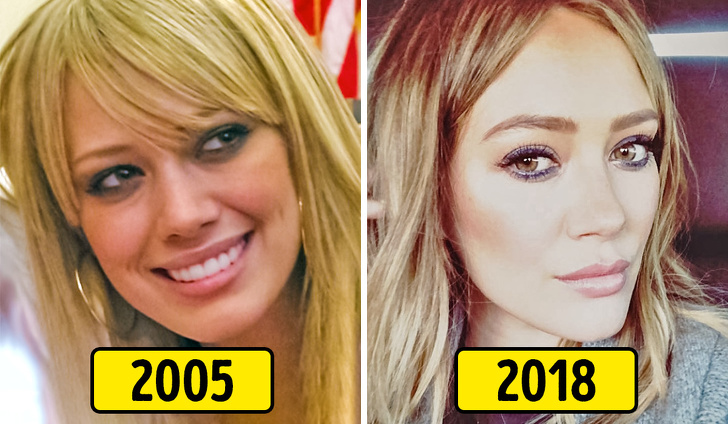 In recent years, Duff has been preoccupied with writing songs and raising her child, Luca. However, Hilary still does a lot with her acting career — now we can see her in the TV Land series Younger and a mysterious film about Roman Polanski's murdered wife, The Haunting of Sharon Tate.
During this time, she also co-authored the Elixir series with Elise Allen and designed her own clothing line entitled Femme for DKNY Jeans.
2. Alyssa Milano, Charmed
One of our favorite witches is still keeping up her acting career. In 2017, she played the role of Renata Murphy in the Wet Hot American Summer: Ten Years Later Netflix series.
Since 2013, Alyssa has also turned to TV presenting, hosting a reality show that focuses on fashion design, Project Runway All Stars. That same year, Alyssa branched out into something totally different and began releasing a cyber-thriller comic book series called Hacktivist.
Among Milano's recent backstage activities is also a whole array of humanitarian issues — she is an outspoken advocate for vegetarianism and PETA, one of the leaders of the Me Too movement in Hollywood, and a UNICEF representative who tries to encourage the acceptance of public breastfeeding.
1. Sarah Michelle Gellar, Buffy the Vampire Slayer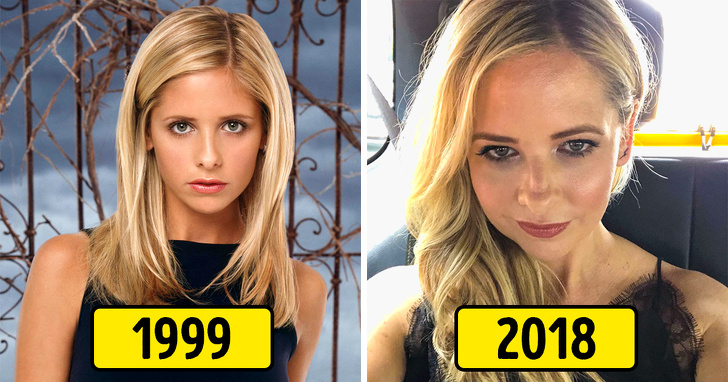 Since the end of Buffy the Vampire Slayer, Sarah hasn't managed to find a role for herself that would totally eclipse the one that made her a star.
In 2013-2014, Sarah stayed in the limelight, featuring in the TV show The Crazy Ones with Robin Williams. She also gave her voice to the character of Seventh Sister for the animated series Star Wars Rebels, season 2. In early 2016, Gellar filmed a pilot presentation for a potential TV series based on the classic film, Cruel Intentions, but it was officially canceled soon afterward.
Besides acting, Sarah actively promotes a culinary lifestyle on Instagram. In 2014, she co-founded Foodstirs, a baking line that is aimed at helping parents connect with their kids in the kitchen. In 2017, Gellar even released a cookbook, Stirring up Fun with Food, that features numerous food crafting ideas.
Who was your favorite actress of the 2000s? Share your memories with us in the comments section below!
Preview photo credit wikia.com, sarahmgellar / instagram