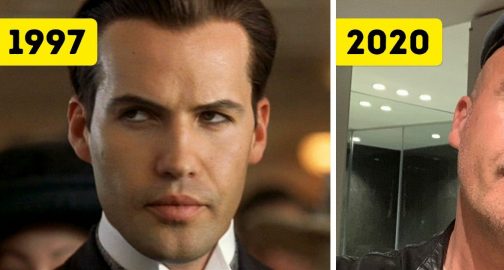 No matter how much time has passed, there are things that never change. Like the fact that the Titanic sank or that the film adaptation of this story remains a major success that made millions of people cry in theatres. The movie is so good, it probably still affects many viewers to this day. But the truth is, aside from being tear-inducing, some things do change, like the actors who took part in this movie. What do you think they've been up to for the last 23 years?
Bright Side is very inquisitive, which is why we want to share a selection of 13 actors that appeared in Titanic, so that you can see what they're up to and how they look nowadays — 23 years since the movie's initial release.
1. Leonardo DiCaprio (Jack Dawson)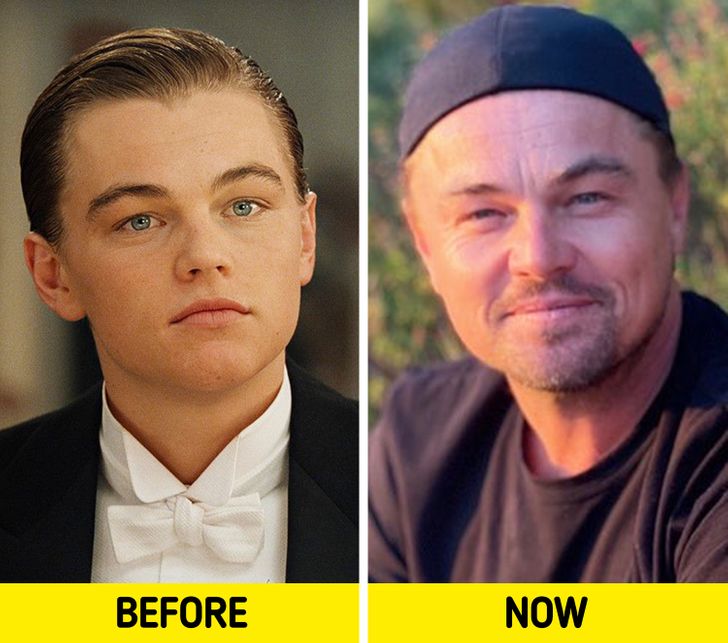 Leonardo DiCaprio won over many viewers thanks to his role as Jack Dawson, but his performance didn't manage to capture the members of the Academy, so he didn't get his hands on an Oscar that year — or any time soon after that, for that matter. He had to wait a whopping 18 years to get the coveted statuette for his performance in The Revenant. His latest hit was Tarantino's Once Upon a Time in Hollywood, in which he starred alongside Brad Pitt, another iconic actor who made more than one fan swoon in the '90s. That performance earned DiCaprio another Academy Award nomination.
Moreover, he remains a beloved and professional colleague. In fact, after winning a Golden Globe for Once Upon a Time in Hollywood, Brad Pitt did not hesitate to honor his fellow actor by saying: "I also have to thank my partner in crime, LDC. I used to watch, year after year, his co-stars accept awards and get up and thank him profusely. Now I know why. He's an all-star, he's a gent, and I wouldn't be here without you, man. I thank you." But then he managed to troll DiCaprio in the most elegant way by referring to Titanic: "Still, I would've shared the raft." Yep, Brad, we all would have done the same. Except for Rose, that is.
2. Kate Winslet (Rose DeWitt Bukater)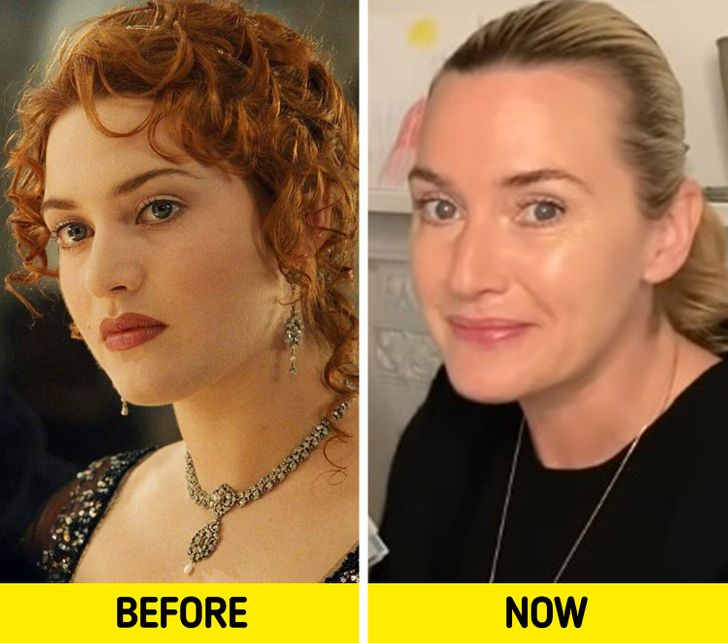 Like her co-star, Winslet did not manage to win an Oscar for her performance in Titanic. She was still nominated for "Best Actress," and that's also a great achievement. She had to wait 11 years to receive a well-deserved statuette, and that was for her role in the film, The Reader. Currently, she's married to Edward Abel Smith (formerly known as Ned Rocknroll) and is still acting in various projects as she cares for her 3 children.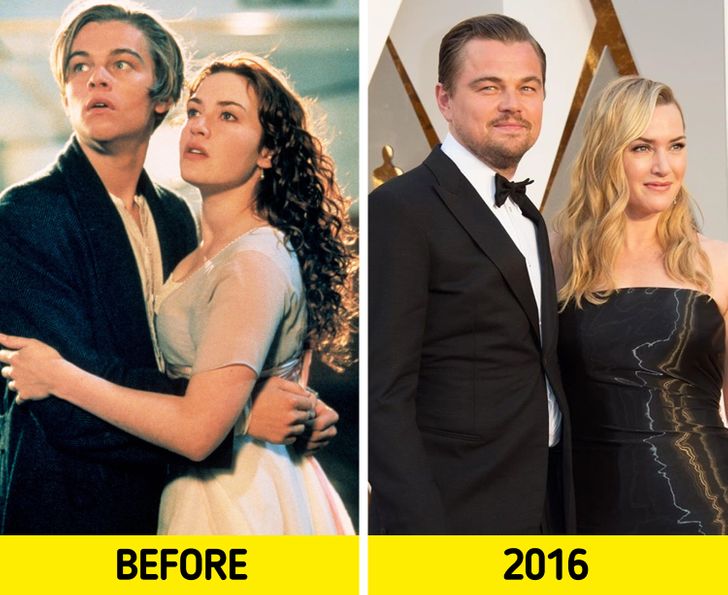 Leonardo DiCaprio and Kate Winslet remain friends to this day. In 2017, they worked together in a massive fundraising campaign to support efforts to combat climate change. They also organized a private dinner to help a mother with breast cancer.
3. Billy Zane (Caledon Hockley)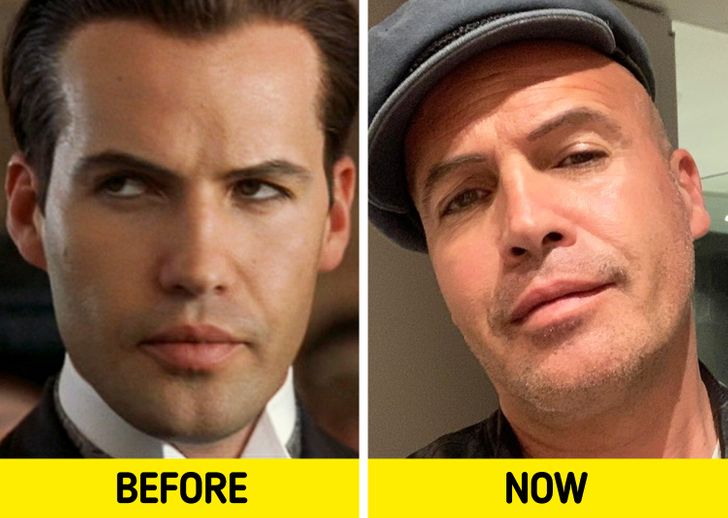 Billy Zane delivered an amazing performance as Titanic's most despicable villain. Hardly anyone would express sympathy for Caledon's character after witnessing everything he did to keep Jack and Rose apart from each other. In any case, Zane is still acting in films and series such as Cliffs of Freedom and Sky's Curfew. He is also a painter and organizes exhibitions. Wouldn't it be great to see one of his works? As for his personal life, he's engaged to model Candice Neil, with whom he has 2 children.
4. Frances Fisher (Ruth DeWitt Bukater)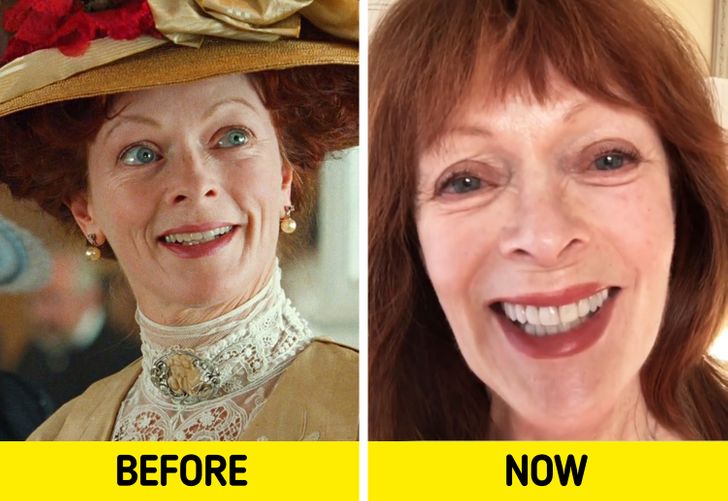 Frances Fisher has a daughter with her former partner, actor/director, Clint Eastwood. Their daughter is named Francesca Eastwood, and Fisher even shared the screen with her in an episode of the popular TV series, Fargo, in 2017. One of her latest projects was the 2019 series Watchmen.
5. Kathy Bates (Margaret "Molly" Brown)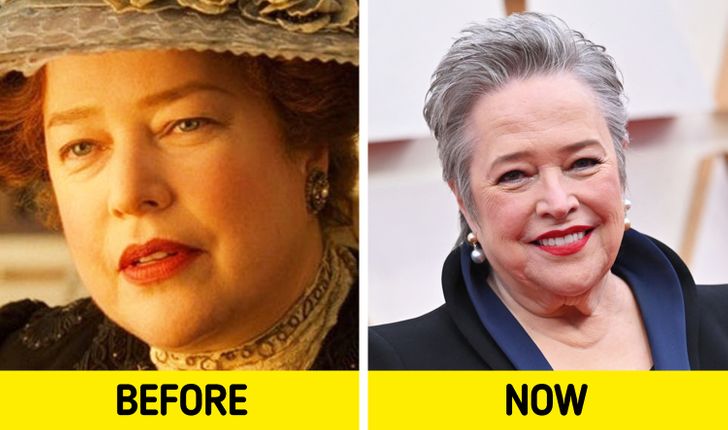 Kathy Bates played one of the most beloved characters in the film. She built a solid reputation as a trustworthy character, and throughout her career, she has managed to maintain the public's affection with a great list of projects. Bates has not only played noble and humble characters, but she is also known for her role as a villain in productions like American Horror Story.
Now, at 72, she is a proud survivor of ovarian and breast cancer. This has inspired her to become a national spokesperson for lymphedema and president of the Lymphatic Education & Research Network's honorary board, in honor of a condition she suffers from due to her medical history. She has been praised for her important leadership in raising awareness of this disease.
6. Victor Garber (Thomas Andrews)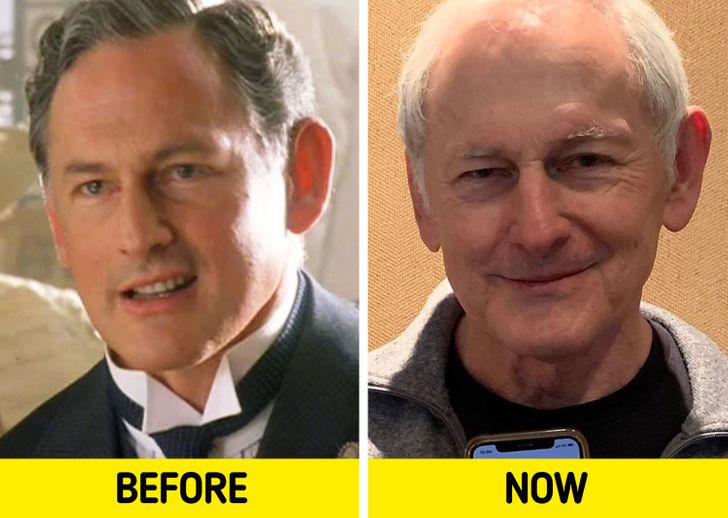 During the film, many of us felt sorry for the ship's designer, Thomas Andrews, who witnessed his major work sink to the bottom of the Atlantic. Fortunately, nothing like that happened to Victor Garber, the actor who played the role. Garber got married in 2015 and his career is still in full swing. Today, he continues to carry on a career in acting and in music as well. If he sings as well as he acts, it would be great to hear some of his songs!
7. Bernard Hill (Captain Edward J. Smith)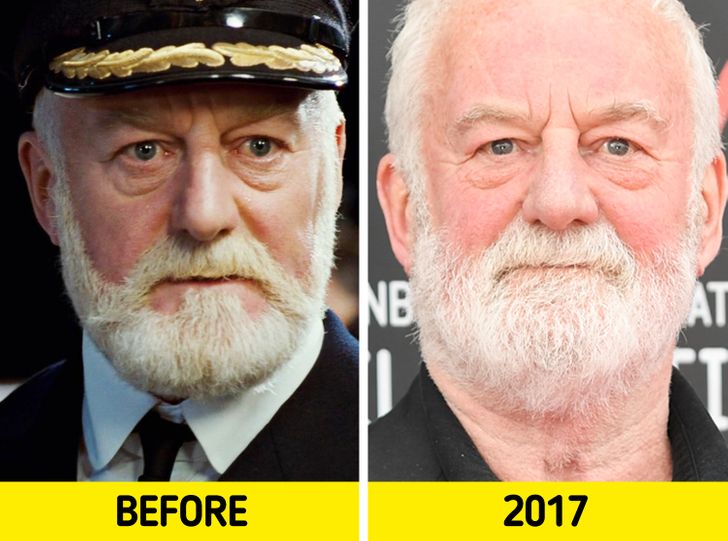 Before the ship sank, Captain Edward J. Smith confirmed that this would be the last trip of his long career — however, this was not the case for actor Bernard Hill, who played that role. After the positive reviews he received for his role in Titanic, his career continued to blossom. Today, he's considered a very prestigious actor and has worked in several important productions. And just as well as he played the captain of a ship, he perfectly portrayed a king, Théoden of Rohan in The Lord of the Rings. He has also given his voice as a judge in the film, ParaNorman. We'd expect nothing less from this great actor.
8. Jonathan Hyde (Joseph Bruce Ismay)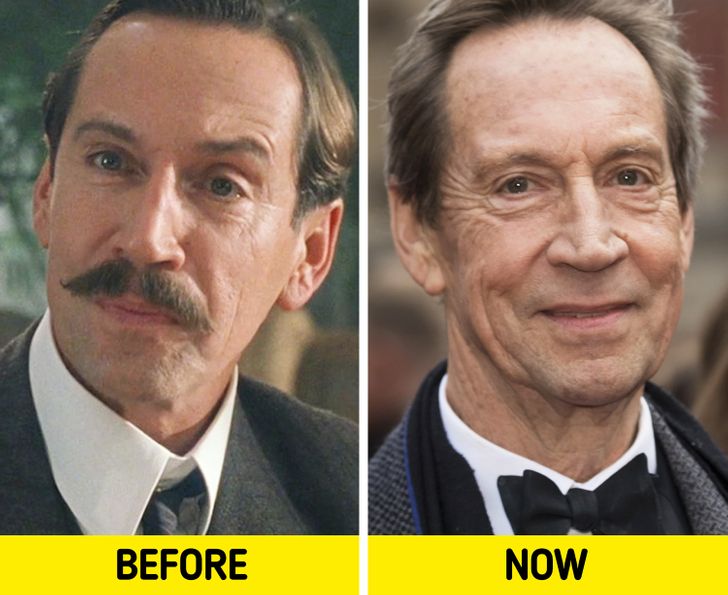 All the common sense that Joseph Bruce Ismay's character lacked, he made up for with his vanity. We can trace the sinking of the Titanic back to many of this character's decisions. Of course, that also meant that the character wasn't very popular in the story. However, as much as we blame Joseph, we all speak very highly of Jonathan Hyde, the actor who played the character. Today, he is a family man, having been married for 40 years, and he's still working in the film and theater industry. He has also given his voice to several animated characters such as Waltolomew Stricklander (or Walter Strickler) in Trollhunters: Tales of Arcadia.
9. Ioan Gruffudd (fifth officer Harold Lowe)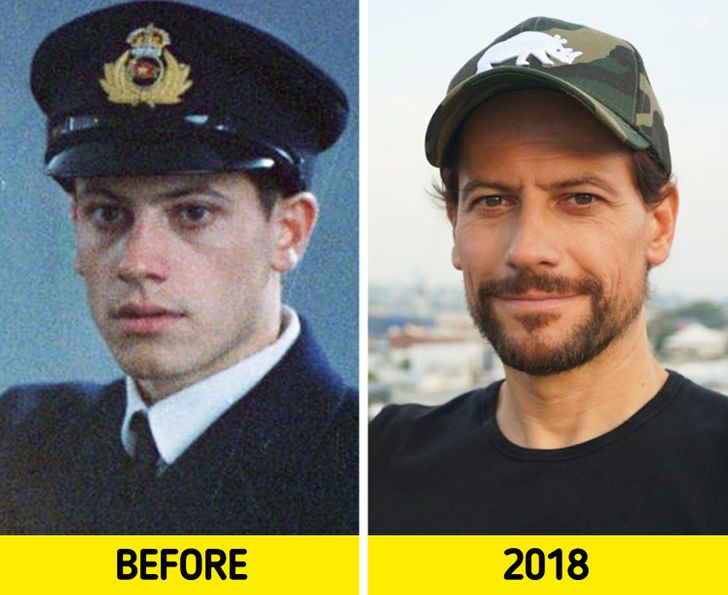 Ioan Gruffudd is married to actress Alice Evans and is the father of 2 daughters. In addition to working on well-known films and series, like Harrow or Amazing Grace, he is currently a sponsor of the Trust PA foundation, which helps people with paralysis.
10. Suzy Amis (Lizzy Calvert)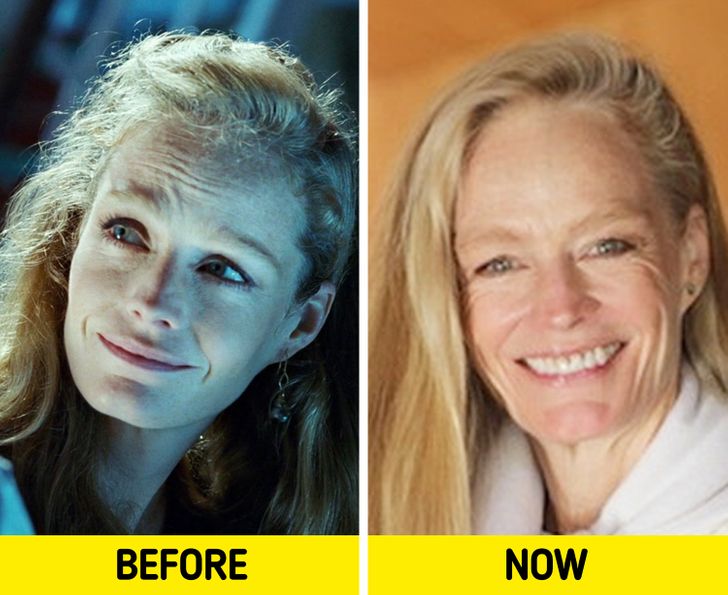 Suzy Amis, who played Rose's granddaughter, is the mother of 4 children and is married to the film's director, James Cameron. They tied the knot in 2000 after working together on Titanic. She remains an important public figure. She has founded organizations that are dedicated to raising awareness and fighting against climate change, as well as the promotion of food that does not harm the planet.
11. Eric Braeden (John Jacob Astor IV)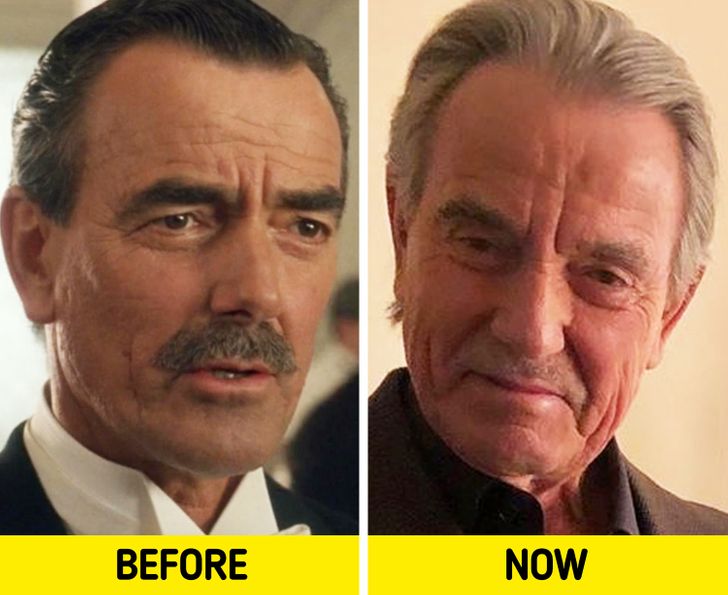 Eric Braeden, who played one of the richest characters aboard the Titanic, is now a 79-year-old married man and father of one child. Besides being an actor, he is a great athlete and plays tennis. He has also published an autobiography in which he talks about how he was an actual survivor of a sinking ship. But, of course, that ship was not the Titanic, it was the MV Wilhelm Gustloff.
12. David Warner (Spicer Lovejoy)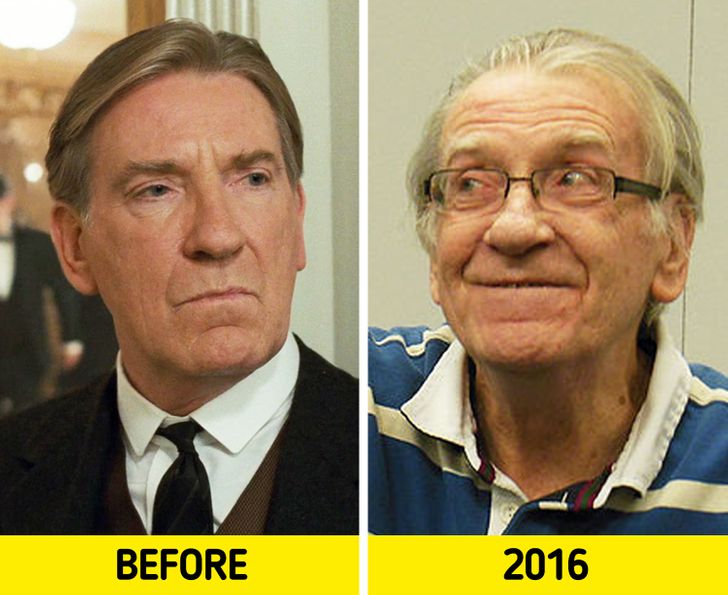 If you haven't seen this movie in a long time and don't remember who Spicer Lovejoy was, we'll try to refresh your memory: he was the cop who kept an eye on Jack because he suspected that he wasn't the honest person he was pretending to be. Surprisingly, Warner had already had the opportunity to work on a previous film that told the story of the famous sinking ship. That must be why he delivered such a great performance! David Warner still acts on television and on the big screen, with one of his latest hits being Mary Poppins Returns.
13. Danny Nucci (Fabrizio)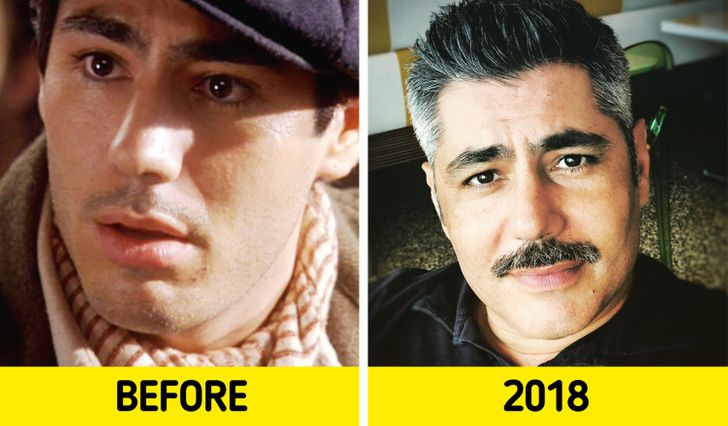 Danny Nucci, an American actor with an Italian father and a French Moroccan mother, played Jack's faithful sidekick and friend on the Titanic. He has been married to actress Paula Marshall since 2003 and has 2 daughters. He continues to work on films and successful series such as Criminal Minds and CSI.
Can you remember the emotions this movie evoked in you when you first saw it? Do you think there was enough room for Jack on the raft? Why? Let us know in the comments.
Preview photo credit Titanic / Paramount pictures, billyzane / Instagram