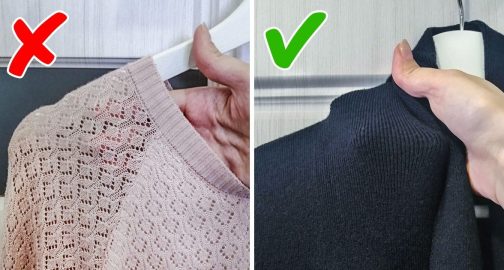 Every girl wants to look fashionable. Some people begin to indiscriminately buy the most expensive clothes, mistakenly believing that high cost is equal to style. Others try to follow the narrow clothing schemes promoted by fashion gurus without taking into account their body type and personal preferences. But it's worth recognizing that there's simply no such thing as universal fashion advice. That's why the most optimal thing to do if you're in pursuit of an attractive appearance is to consider your own features and use the most functional secrets that are applicable to different clothing items and styles.
In this article, we collected tricks that will help you look respectable, sleek, and expensive without spending a lot of money.
Get in the habit of changing garment accessories and buttons.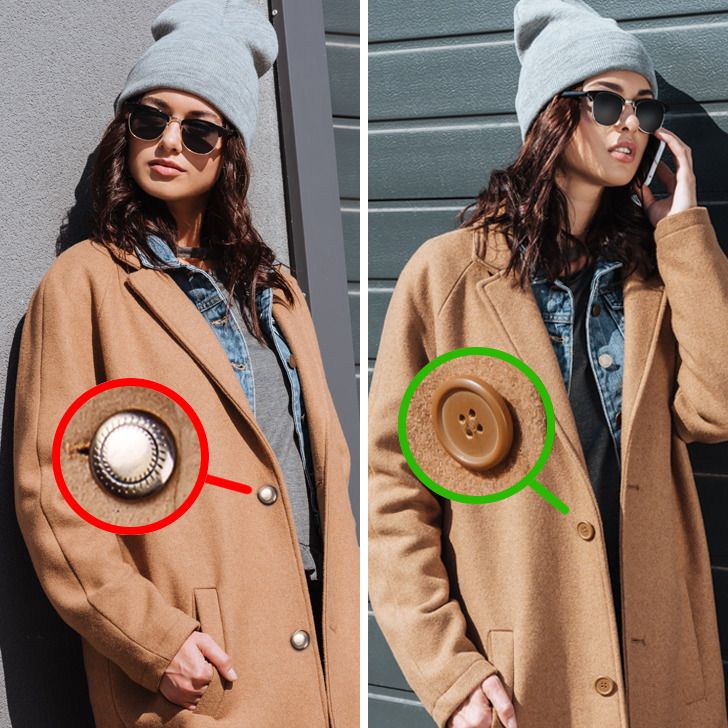 Bad-looking garment accessories can ruin an entire look, even if the clothing item is of high quality and fashionably cut. But this doesn't mean that you should refuse to buy it. Finding a clothing item that fits your body perfectly is sometimes much more difficult than altering controversial or worn-out buttons. Don't be lazy and go out to find a more appropriate alternative in a sewing store — you'll be surprised at how much the look of your clothes can change because of seemingly small details.
Take a closer look at complex shades.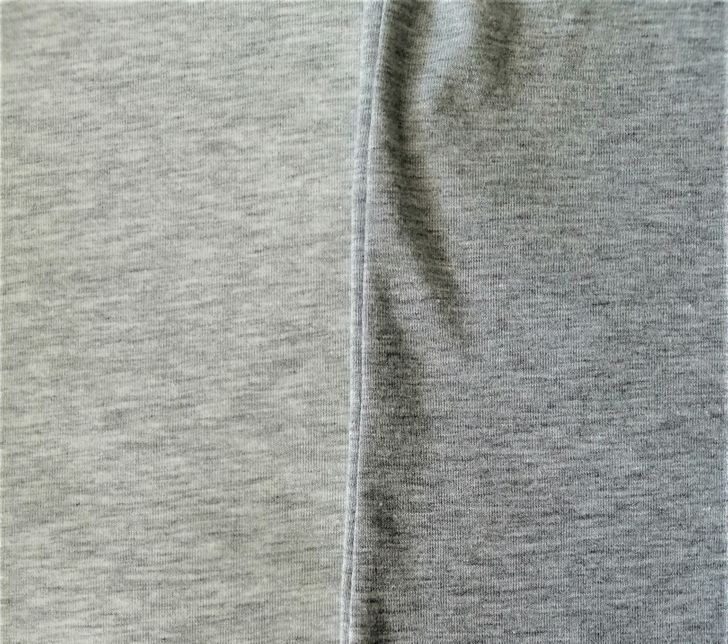 Different shades of colors greatly affect the perception of the given clothing item. You can see this distinction while comparing an ordinary green color and a neon green color, for example. But there are also more subtle nuances. In the photo above, you can see how the gray on the right looks far nobler when compared to the other paler version. Such shades are considered complex since they contain a significant admixture of monochrome colors. In this case, the color blend consists of white, gray, and black shades.
Pay special attention to fabrics.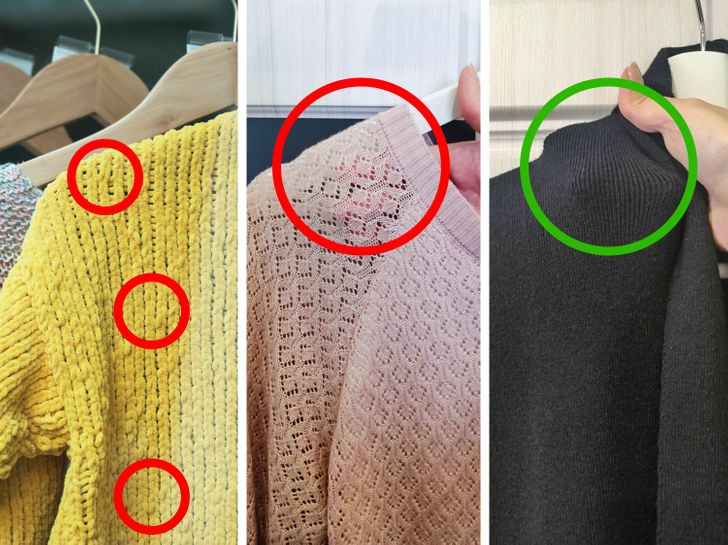 Thin, knit blouses that are overly tight that emphasize every fold, plush sweaters that look puffy with protruding yarn, and bunchy mesh sweaters — all these clothing items may look appropriate in certain situations. But in most cases, these items are still inferior to the similar-looking cardigans made of heavy, textured fabric. They look more like a sign of status, even without unnecessary posh details in terms of decor, style, or color.
Forget about fake designer clothing.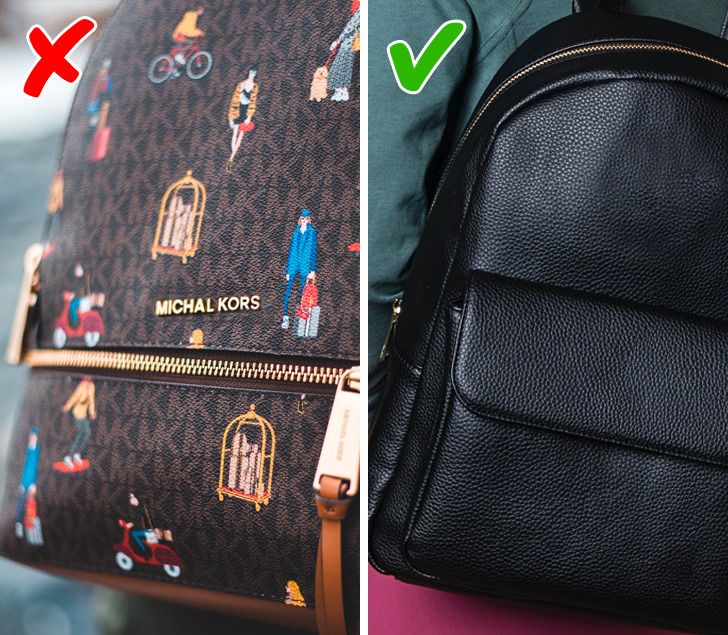 A quality budget-friendly bag from a manufacturer without a well-known name will add much more class to a look over a fake Gucci or Michael Kors bag with protruding threads, crooked print, and a bad logo. It's better not to chase trends. It's much wiser to take these details into account and buy fashionable clothes in the mass market than to blindly chase a designer piece of clothing, not even paying attention to the fact that you have a fake in your hands that's extremely noticeable.
Pay attention to the right underwear.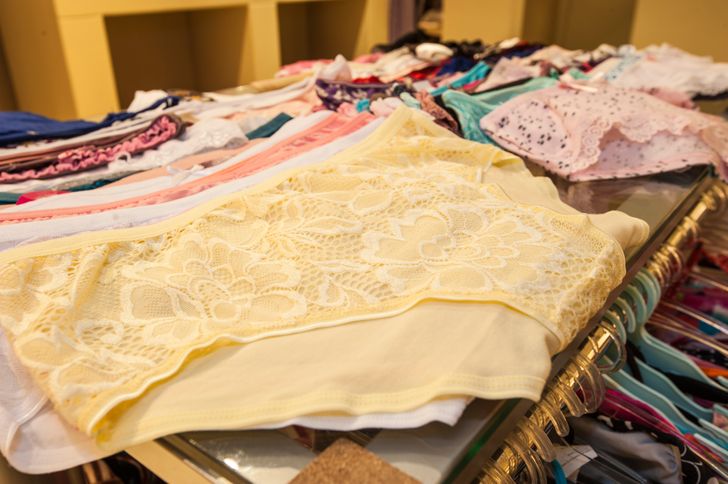 It's assumed that panties play a secondary role when it comes to creating the perfect silhouette. That's why we've heard more about the importance of choosing the right bras. However, this approach is fundamentally wrong because the formation of one's curves also depends on the correct choice of underwear. The most advantageous choice in this matter is the seamless culotte panties made of microfiber. Their high-rise build guarantees the fixation of skirts, a good buttocks lift, and in general, their physiological shape makes them the most comfortable option to wear.
Don't chase niche wardrobe items.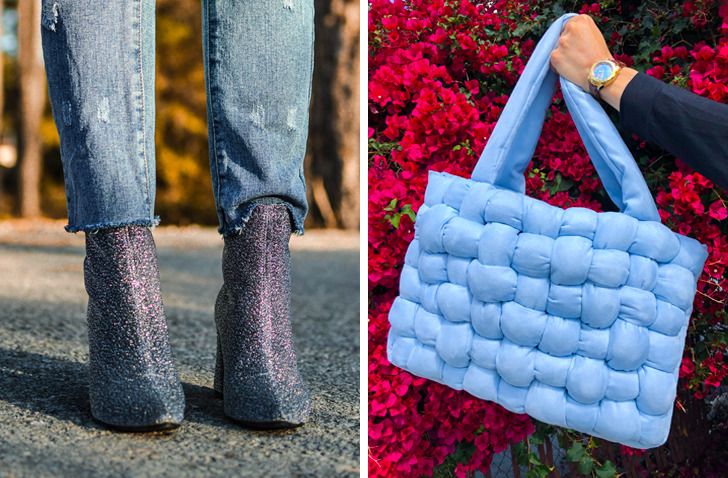 The eternal pursuit for peculiar clothing and accessories not only inevitably leads to the cluttering of one's closet with clothes that are absolutely not compatible with each other, but it also completely deprives a person of a sense of their own style. It's worth remembering that fashion isn't always rational. The fact is, even if it offers something new every time, it doesn't mean that you have to test all these trends on yourself. Combinations of universal pieces, selected according to your style and body type, will always look much better than a look created in accordance with the laws of fashion shows that don't take your own fashion personality into account.
Choose contrasting accessories.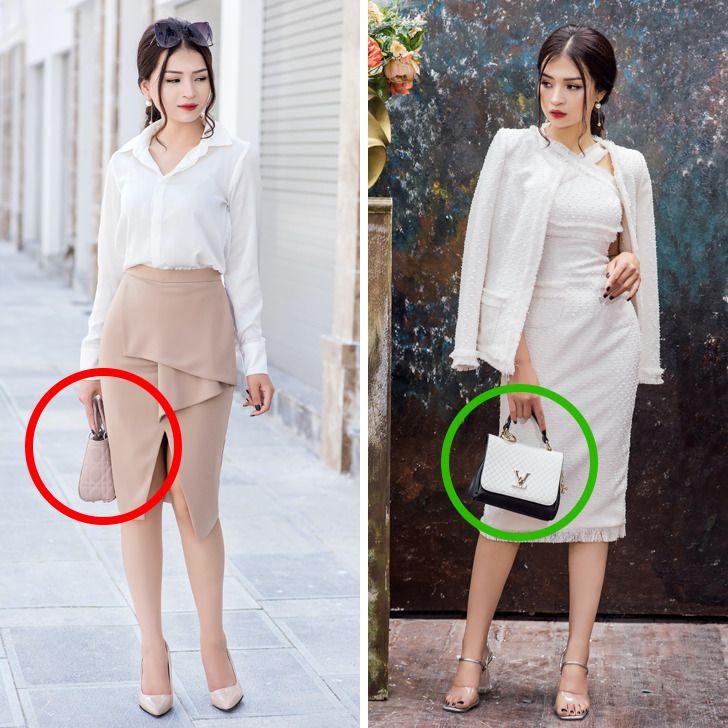 A monochrome look certainly looks stylish, but even accessories should stand out when you're donning this type of look. In the end, when these pieces merge with the clothes and get lost in them, the accessories cease to fulfill their main function, which is to emphasize and dilute the look, giving it some personal touch and character. The same rule applies to size — a bag that's too small doesn't go well with a multi-layered outfit, just as the oversized bag is inappropriate when you're wearing minimalistic clothes.
Build your wardrobe around key items.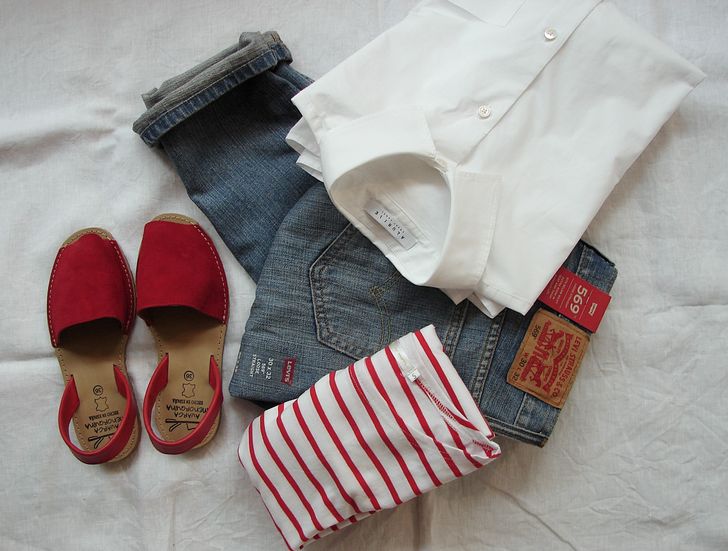 In order to build a harmonious capsule wardrobe, it's very important to be clear about what items are key for you. Whether your base is skirts, pumps, and blouses, or jeans, pullovers, and boots, make sure that these key items are of the highest quality. Then gradually introduce new elements that can be easily combined with at least 2 pieces of clothes you already have. If you choose clothes using this technique for at least one area of ​​your life, you will certainly get sucked into this way of shopping for clothes and complete the rest of your wardrobe.
Add accents to your outfit using the 2×2 rule.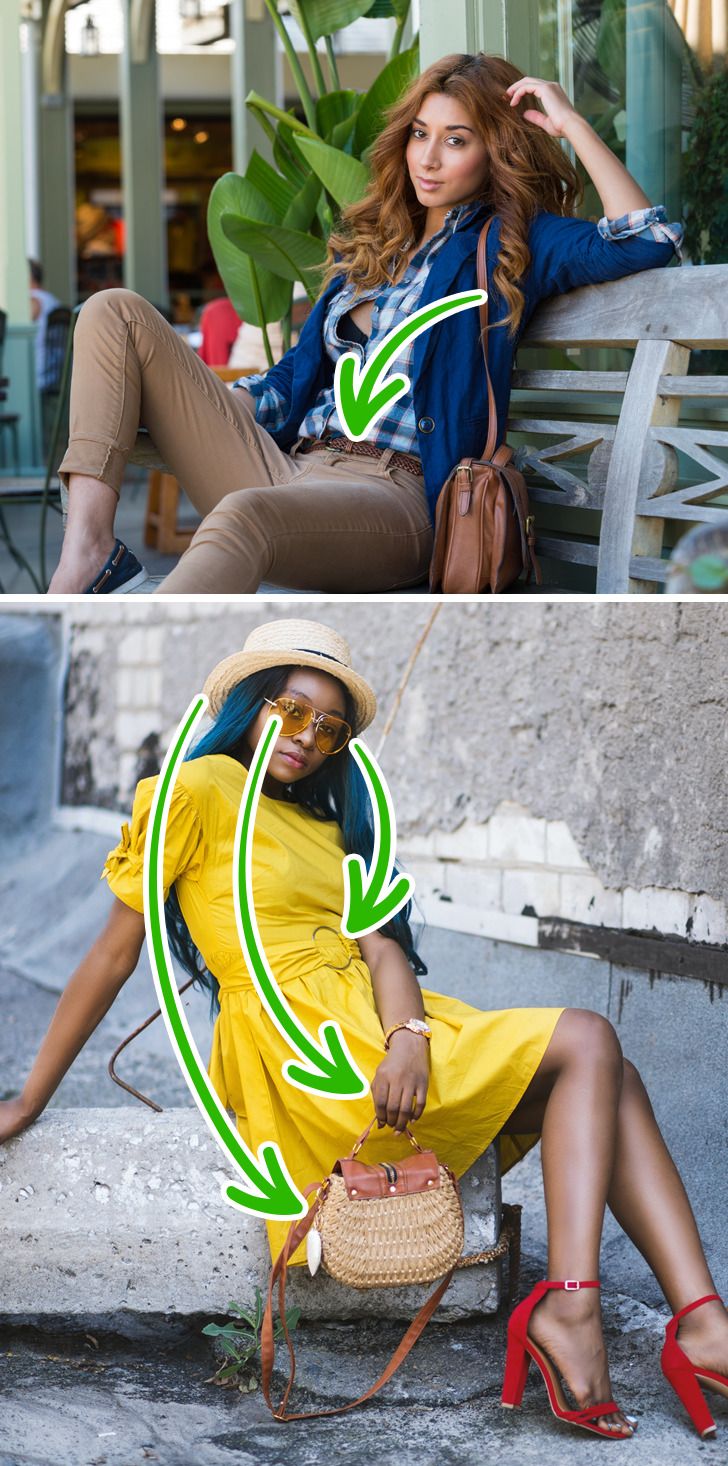 In addition to the fact that accessories should emphasize a look and not blend with it, it's also important to consider that they should be in harmony with each other. The easiest way to avoid mistakes while combining pieces is to use the "2×2" rule. It works like this: the accents in a look should overlap in color, texture, shape, type of metal, and so on.
The first photo shows the simplest example — the color and the fabric of the bag goes well with the color and the fabric of the belt, as well as with the leather insert on the shoe. In the second photo, the scheme is more complicated — the glasses are combined in shape with the element on the belt, the color of the glasses matches the dress and manicure, and the color of the metal is similar to the shade of the watch. The fabric and texture of the hat, quite obviously, refer to the bag. Ultimately, all these elements are woven throughout the outfit, bringing the entire look together.
What other non-obvious nuances that either help or spoil a look do you know of?