Playing the role of a bad guy is always a big challenge, even for the most talented actors. But some of them manage to transform in such an amazing manner that their characters become absolutely impossible to forget. And despite their transformations into such evil characters, these actors still manage to stay incredibly charming.
We were charmed by these charismatic actors and we can't hide our excitement any longer. So today, we want to tell you more about them. And in the bonus feature, you'll see a character that is so evil, she deserved to have an entire show made all about her.
Ralph Fiennes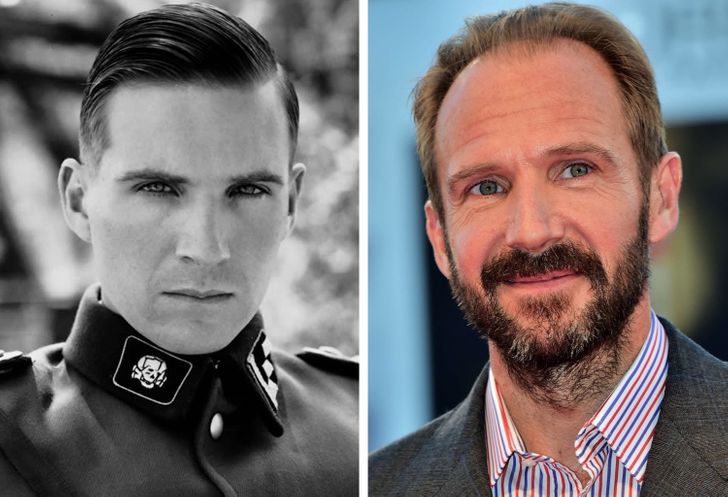 The British actor has played evil people many times, from a concentration camp commander in Schindler's List with a cold and cruel look that could give chills to the bravest people; to a maniac known as Francis Dolarhyde in Red Dragon; to Hades in Wrath of the Titans. And of course, he played the main villain in the Harry Potter movies, the Dark Lord.
Christoph Waltz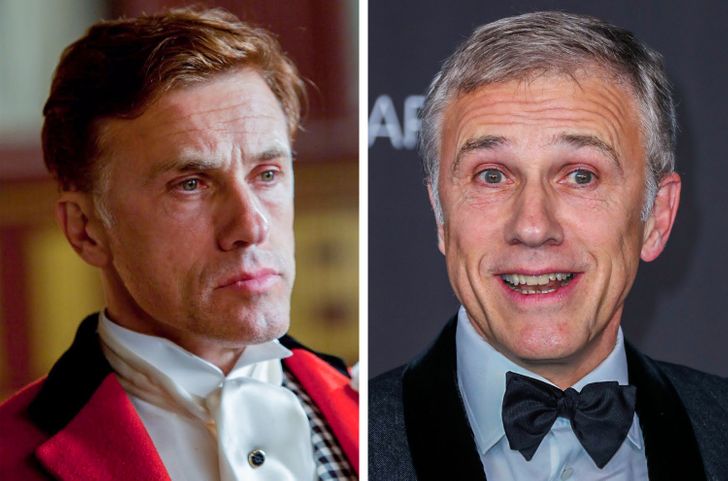 This German and Austrian actor became popular worldwide 11 years ago after playing the role of standartenführer Hans Landa in Tarantino's Inglourious Basterds. And in just a short time, Christoph Waltz managed to play other charming villains, like the head of an enemy organization in Spectre, a cruel husband and fraud in Big Eyes, and the merciless circus director in Water for Elephants. You might also remember him as the criminal from The Green Hornet.
Mads Mikkelsen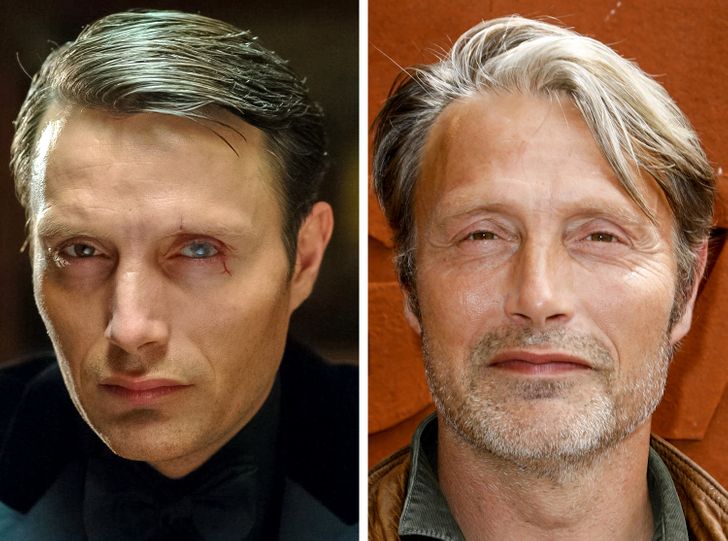 The actor's cold, Nordic appearance charmed a lot of women when he starred in Hannibal, even though he played a very dark role in it. The actor also appeared as a villain in Casino Royale, Doctor Strange, and The Three Musketeers.
Gary Oldman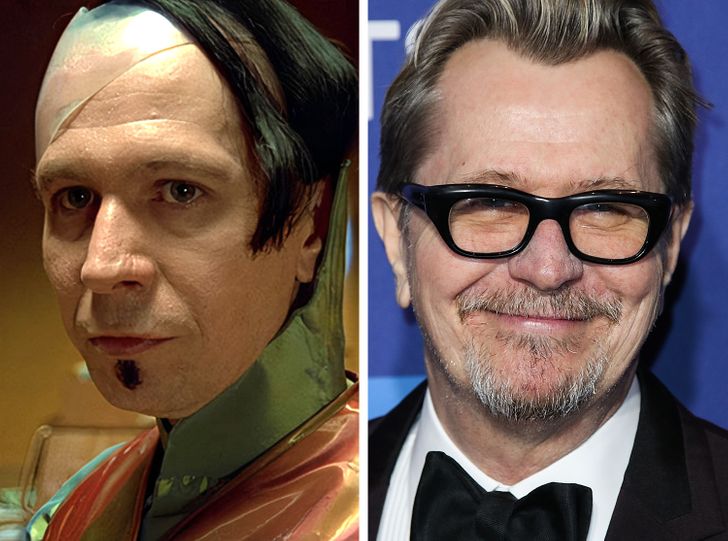 When you look at this smiling, handsome guy, it's hard to believe that he was Dracula in Francis Ford Coppola's film, the main villain of the famous criminal drama, Léon, and a space criminal in The Fifth Element.
Javier Bardem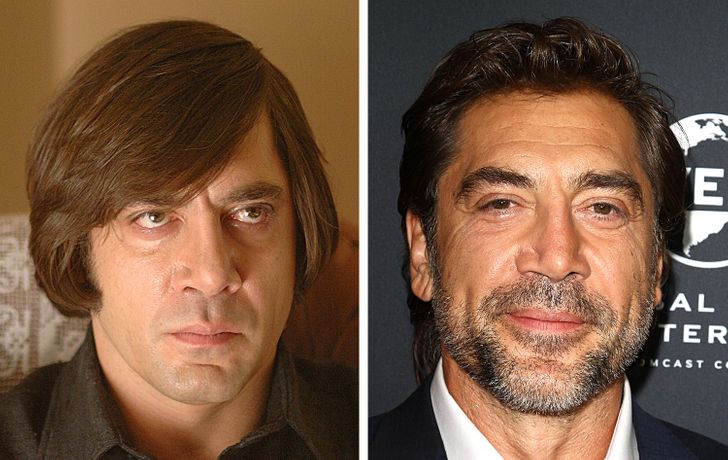 This Spanish actor has played a lot of positive characters in his career but he won his first Oscar after playing the part of a psychopath in No Country for Old Men. Additionally, Bardem played James Bond's enemy in Skyfall and Jack Sparrow's creepy antagonist in Pirates of the Caribbean: Dead Men Tell No Tales.
Willem Dafoe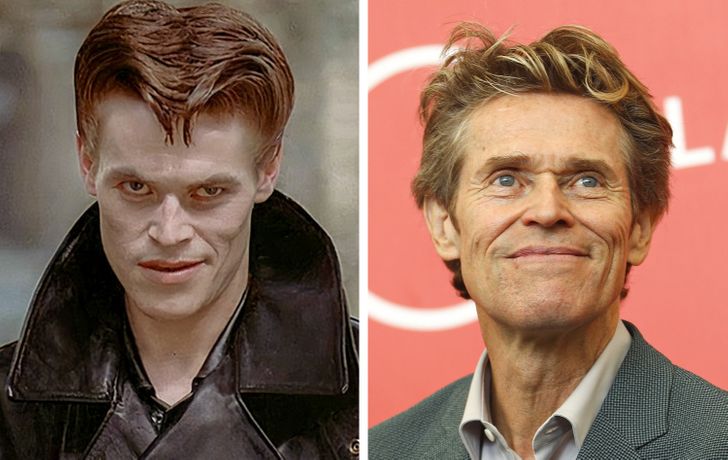 His unusual appearance and hypnotizing smile make every evil role this actor plays practically iconic. He was the eccentric criminal in Wild at Heart, the terrorist in Speed 2: Cruise Control, the mysterious actor in Shadow of the Vampire, and the main supervillain in Spider-Man.
Heath Ledger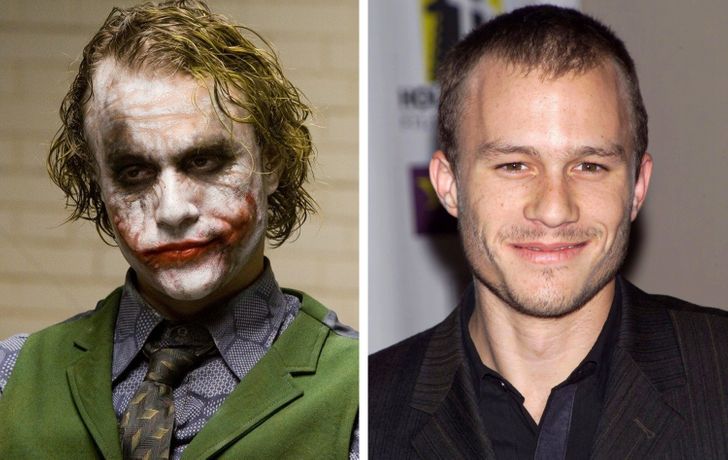 The crazy, terrifying, hypnotizing Joker, played by Heath Ledger, is believed to be the best version of the character in history. He was the heart of the film — and he was way more interesting than any other character of the franchise. Every time he licked his lips, we flinched.
Cillian Murphy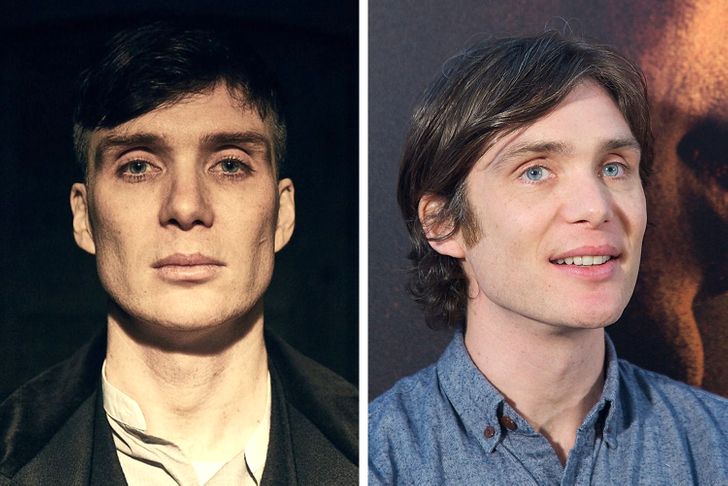 His clear blue eyes and innocent smile work great with the roles of mesmerizing villains. Aside from playing a really cruel bad guy in Peaky Blinders, the actor was one of the villains in the Dark Knight trilogy and a member of a criminal organization in Red Eye.
Malcolm McDowell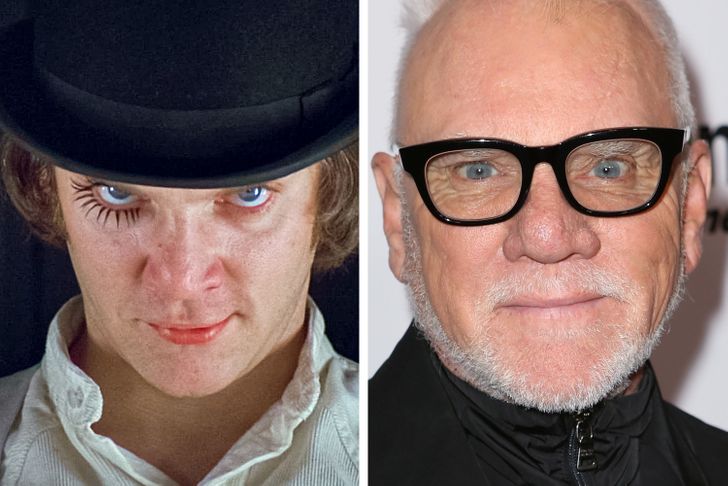 The actor is so great at playing the most despicable villains that directors just keep on offering him similar roles. He played Caligula in a self-titled movie, he was Andrei Romanovich Evilenko in Evilenko, but his role as the criminal in A Clockwork Orange became his first signature part.
Robert De Niro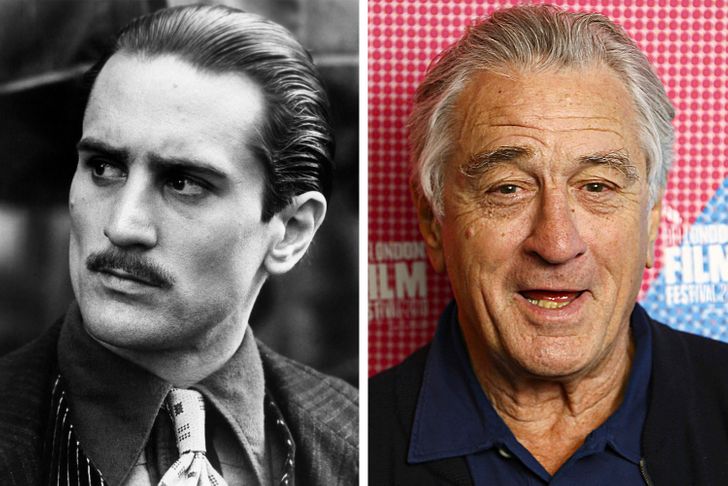 Robert De Niro is known for playing, quite possibly, the biggest villain in the history of cinema. He has played 19 bad guy roles and he's in first place on the list of actors who've played villains more often than anyone else. The first time he played a bad guy was in The Godfather Part II (just look at those cheekbones and that chin!) and the most recent one he's played was in The Irishman, released in 2019.
Tom Hiddleston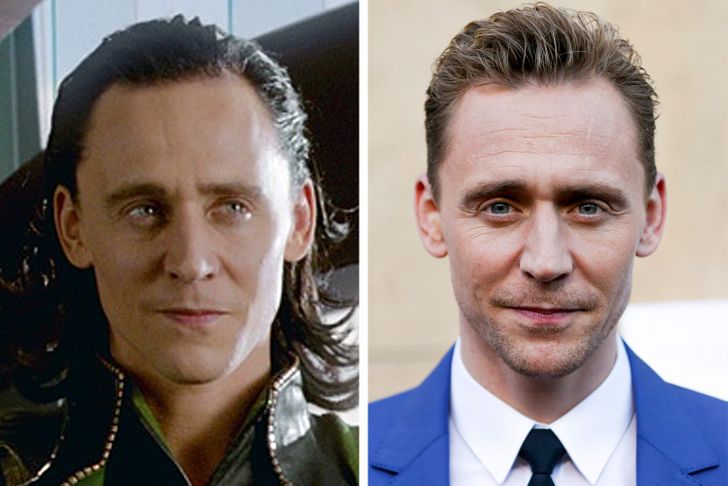 The cunning god, played by Tom Hiddleston, is loved by way more fans than his kind and strong brother in the Marvel universe. And we could watch his scenes with his iconic jokes over and over again.
Christopher Walken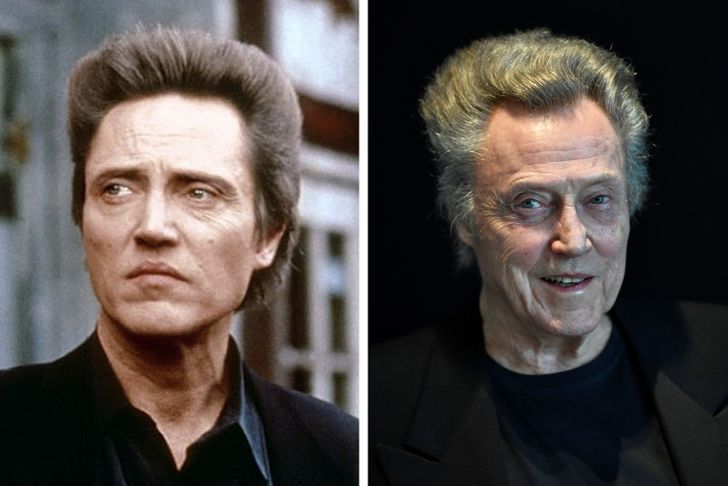 For millions of movie fans, the name of this amazing actor is a guarantee that a film is worth watching. His bad-guy roles are always amazing and have included James Bond's antagonist in A View to a Kill, the Headless Horseman in Sleepy Hollow, a supervillain in Batman Returns, and a crime boss in King of New York — all of the villains played by Christopher Walken are fascinating to watch.
Peter Stormare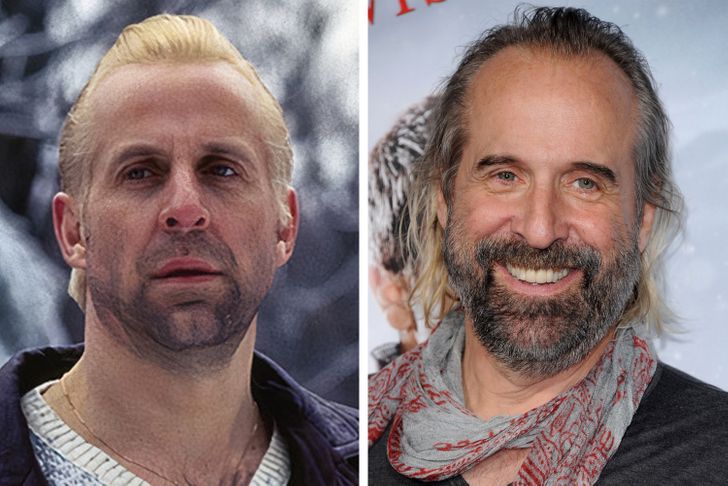 The breakthrough for this Swedish actor was his part as a psychopath that was shot and arrested in the iconic film, Fargo by the Coen brothers. After that, he was unstoppable! He played a criminal in 8MM, a torturer in The Brothers Grimm, Lucifer himself in Constantine, and a whole list of other characters. The actor has played 17 truly evil roles over the course of his career.
Bonus: The most despicable female villain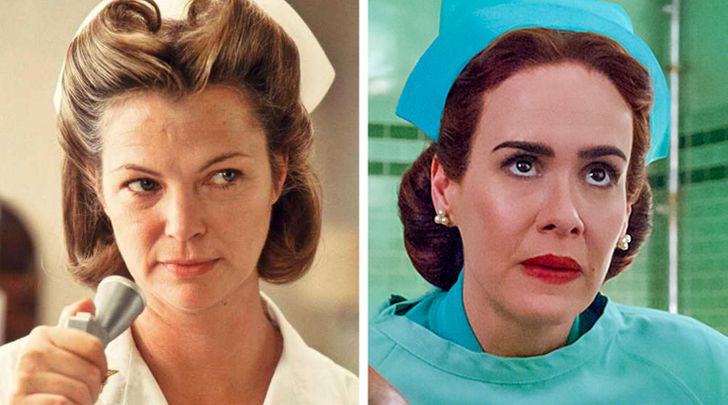 Nurse Ratched from the Oscar-winning film, One Flew Over the Cuckoo's Nest likely has the coldest heart and the evilest look. Her scary methods of humiliation hurt the souls of the patients in the hospital she worked in. It's not surprising that there's a TV series called Ratched that premiered on September 18.
Do you like bad guys from movies? Or are you always on the good character's side?