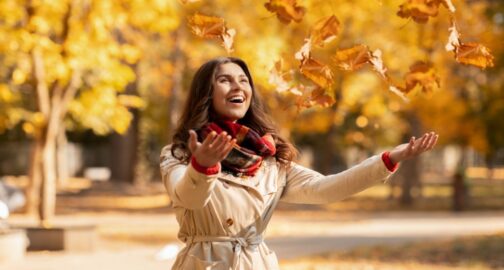 Fashion is one of those things that can always be updated and changed. There's no such thing as the perfect outfit and the latest trends are constantly changing. Here are some tips for picking up on these new looks, so you can stay fashionable while making your wardrobe work for you!
6 Fall Outfit Ideas:
If you add a belt or scarf to add a little extra dimension to your look. This will help pull everything together and make it look polished without looking too busy. A must-have for fall? A cozy pair of boots! They give an easy, subtle boost that instantly makes all other styles look like they tried too hard. Another way to play up any look is by wearing a statement necklace. This can be very simple or it can look like you're wearing a million dollars. Either way, it adds a touch of elegance which always looks great, especially during the fall. So work on adding some statement jewelry and go for the casual look!
And of course, if you want to stay away from all these trends and tend towards something more classic, you absolutely must invest in – the trench coat! The perfect autumn accessory for women who like their clothes to accentuate their legs and arms as opposed to covering them up. Add a printed scarf or a button-up shirt to keep the look updated, but still neutral.
OUTFIT 1
This outfit stems away from the original fall looks of browns and oranges or warm and toasty colors. This look screams sophistication, perfect for any stylish Boss Babe!
OUTFIT 2
If your looking for a perfect day out browsing the farmers market or pumpkin patch activity with the kids this is it! A white Tee and Boyfriend Jeans, just add the coat and the boots!
OUTFIT 3
You don't have to be in Paris to make this look work for you anywhere you are. This outfit gives me fall vibes all over. It's Chic, stylish and flirty.
OUTFIT 4
One of my favorite things is when the weather cools I get to break out my cozy sweaters, pair them with skinny black jeans and matching accessories, and that's what I call a true fall outfit!
OUTFIT 5
This outfit was too adorable not to include on this list, I love the pairing of a skirt with a cozy sweater and black combat boots. Definitely, something I would wear most if not all the time!
OUTFIT 6
When fall arrives the weather cools and the scenery is perfect for walks, for coffee with friends. This is the perfect outfit to do just that!