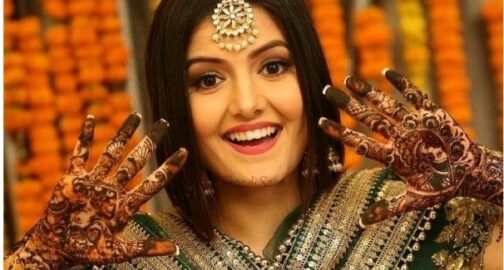 Your bridal mehendi design is one of the most essential parts of your mehendi event. Depending on what style you like, every bride's mehendi design will be different. So why not create a list of some stunning designs for you? Right from floral jaal mehendi designs to rose motifs, we got it all for you!
But for now here is our selection of some of the more unique bridal mehndi designs we spotted- some for the girls who love to go all out and others for the girls who like to keep it on the DL.
We have divided this article into different types of mehendi designs . You can scroll through all of it below or use the guide below.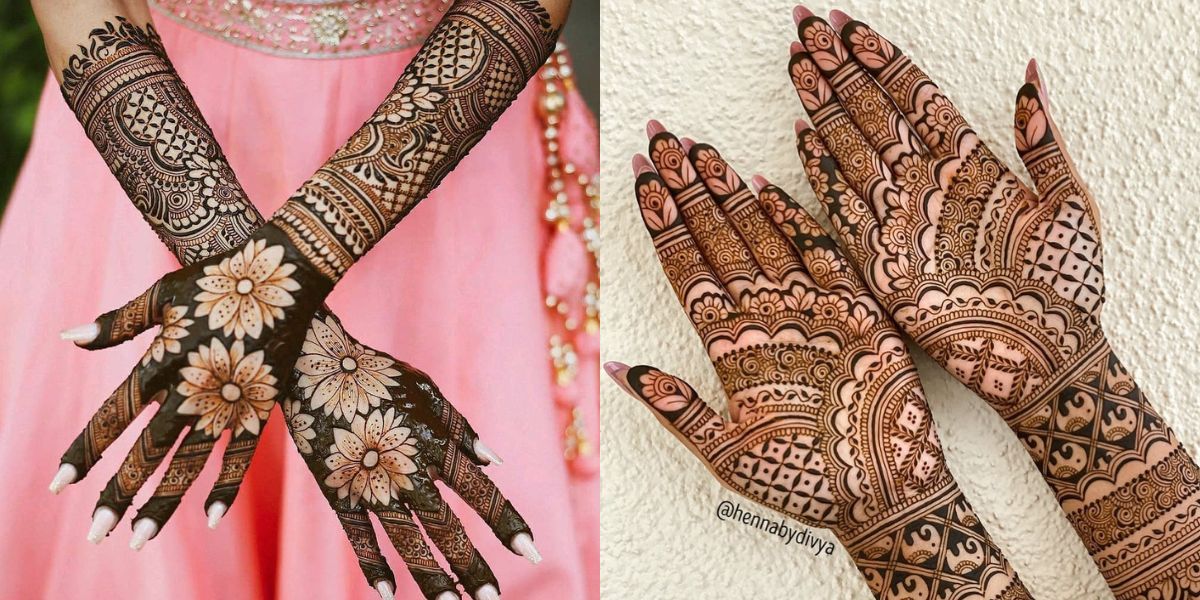 Rose Motif Mehendi
After lotuses, roses are taking over mehndi designs and how! Rose mehndi designs are delicate and so beautiful, allowing brides to include them in small parts as well as statement rose mehandi designs. We love how there are different styles of rose mehndi designs that can be the best mehndi design for bridal!
#1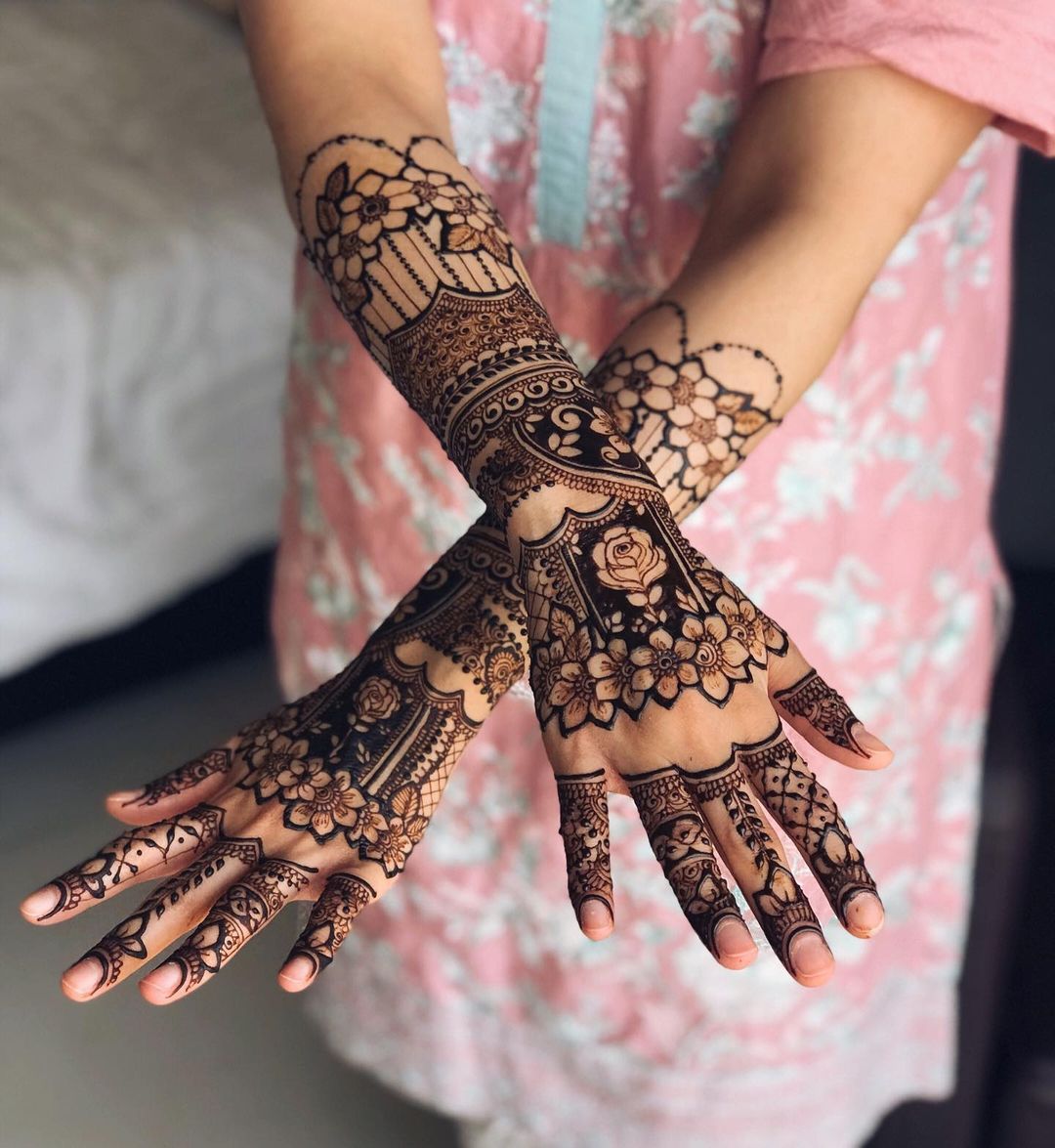 #2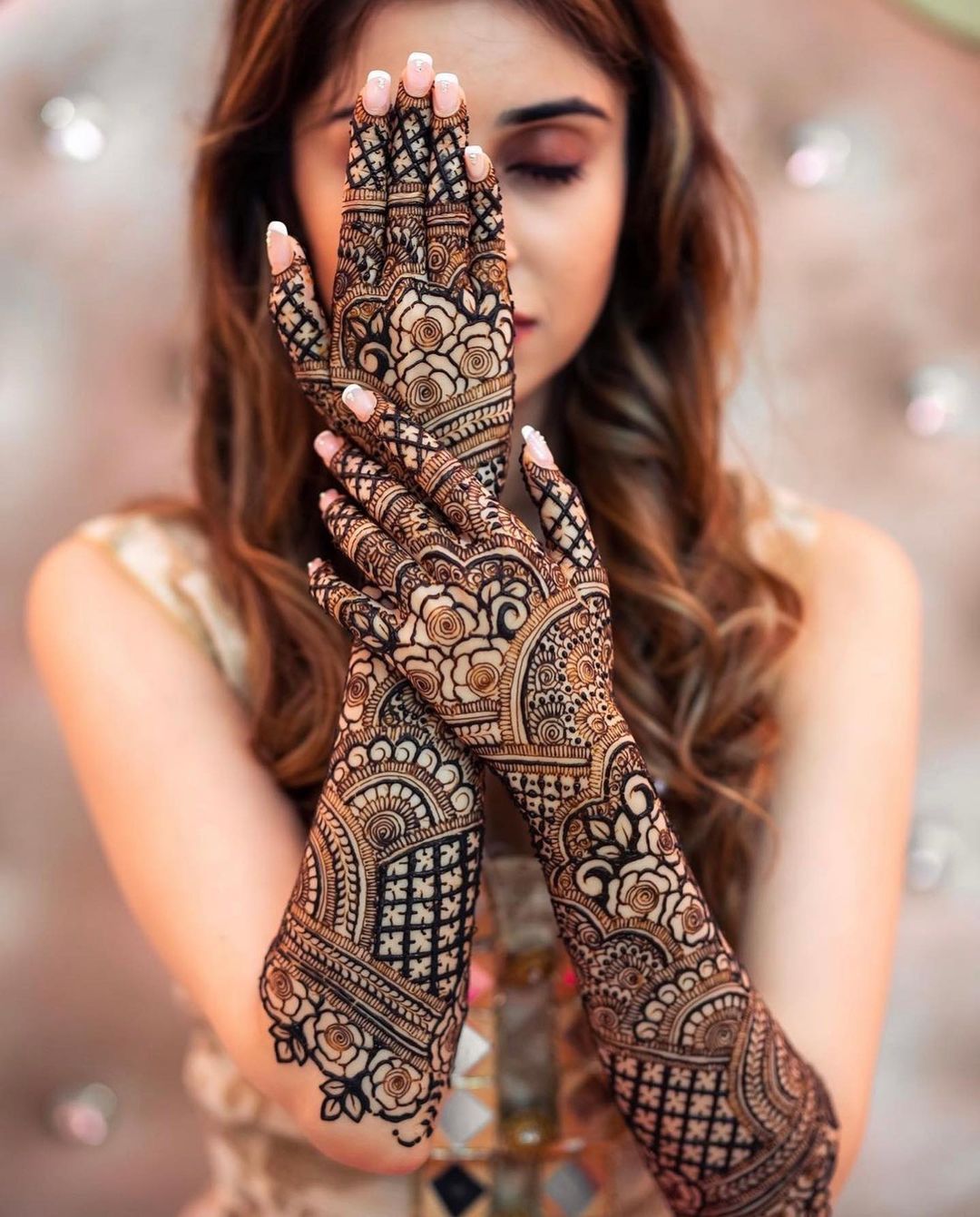 #3
#4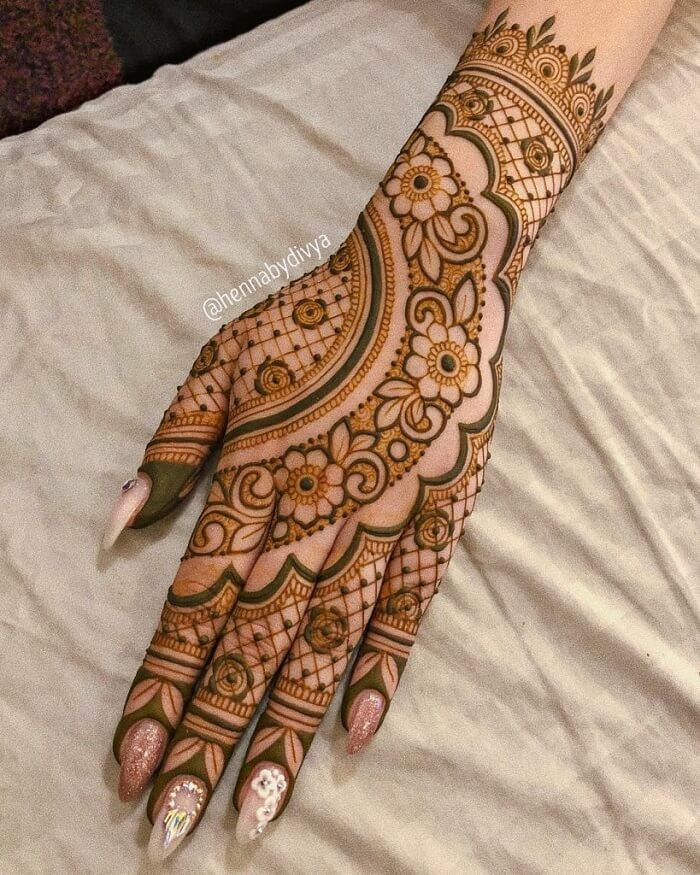 #5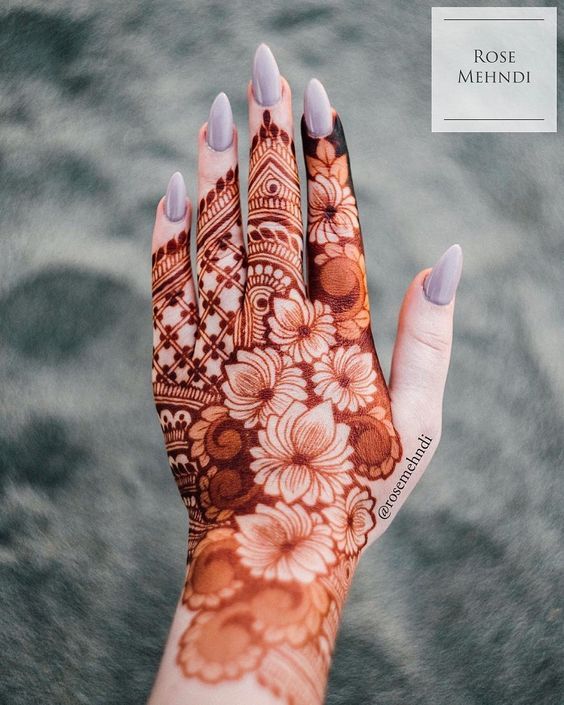 White Mehndi Designs
Looking for something unique? Opt for these gorgeous white hued best mehndi designs for bride. These are out of the box, don't take as much time as your traditional henna and also have no drying time necessary. Plus, you can get these made one day prior too – so you don't have to worry about the mehendi colour deepening or no!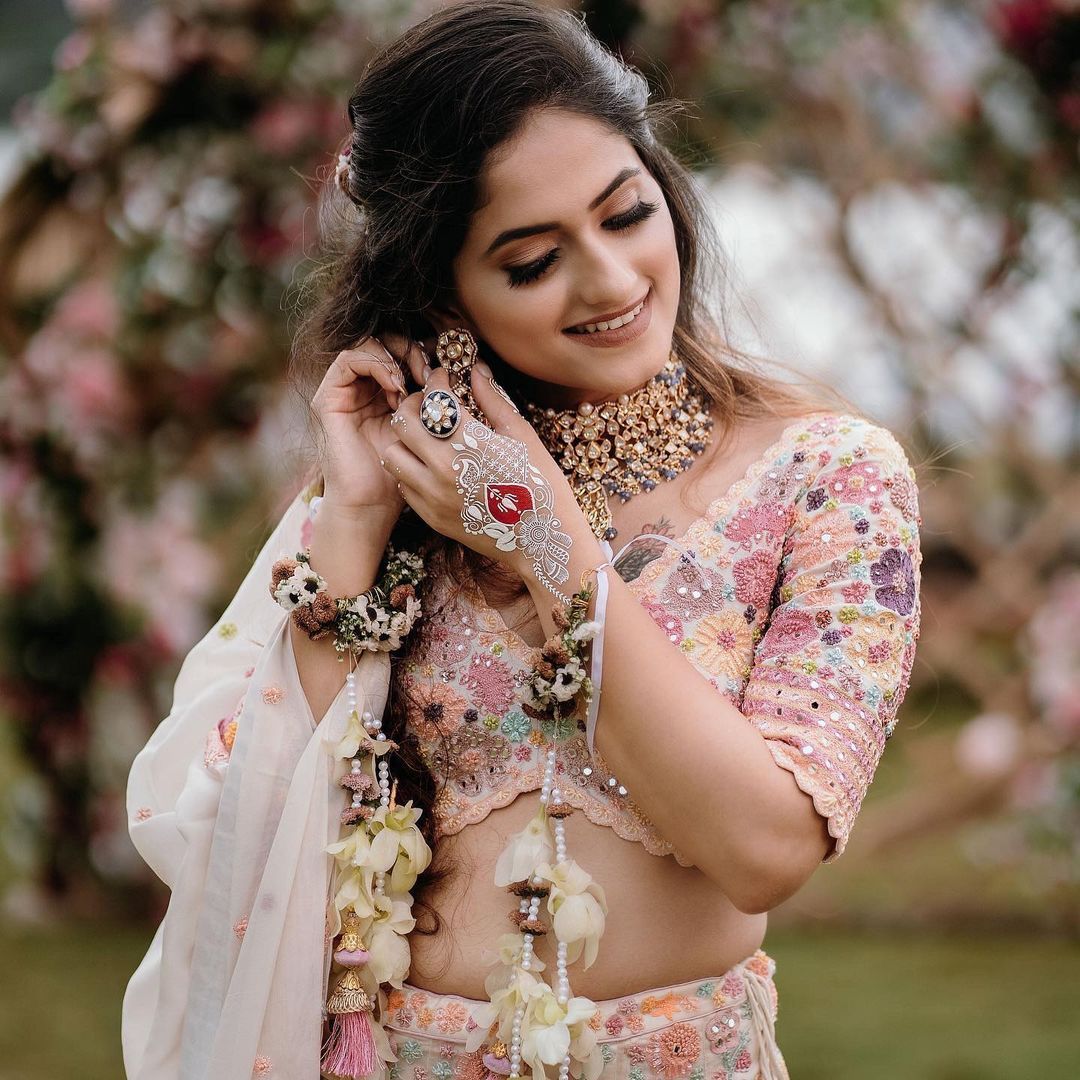 #1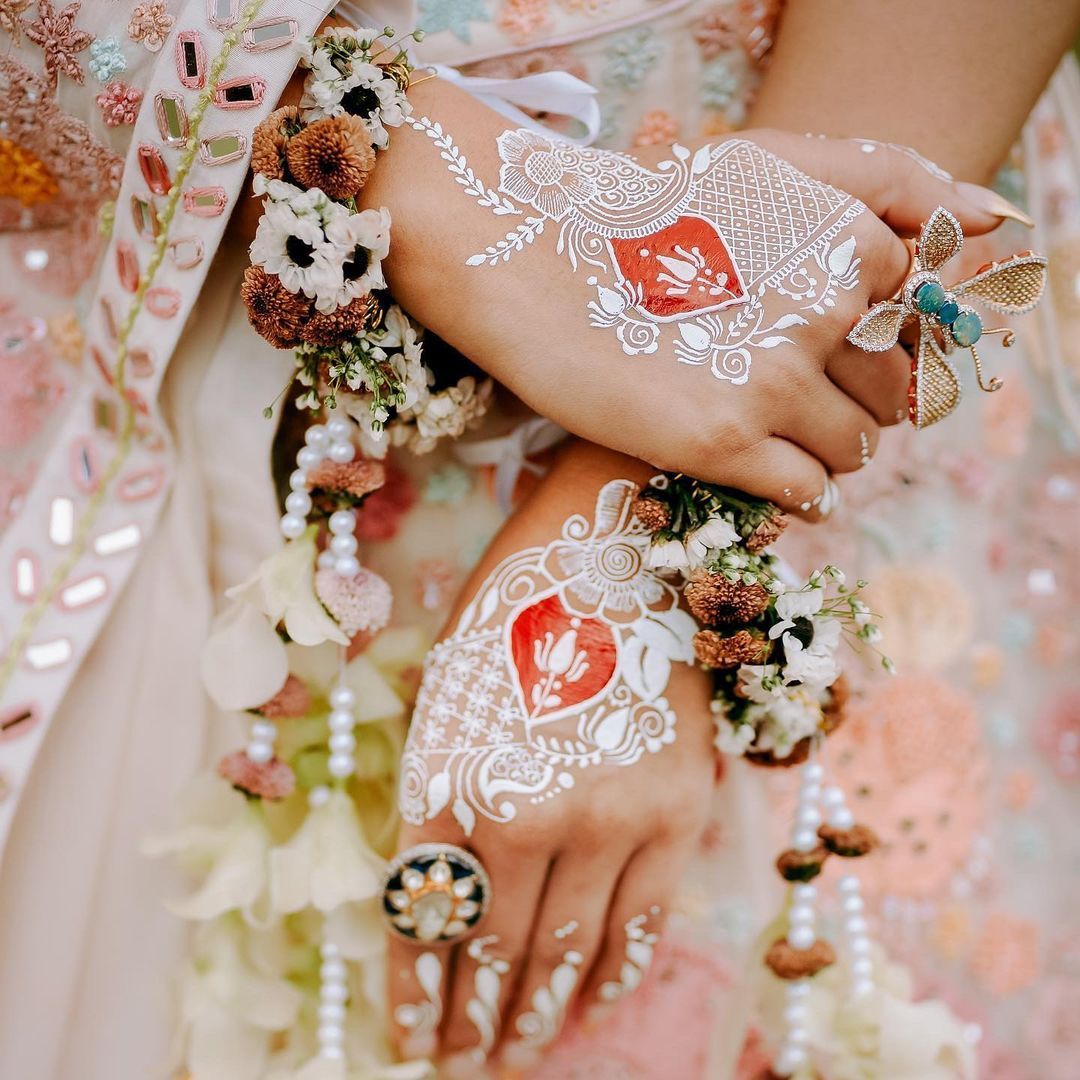 #2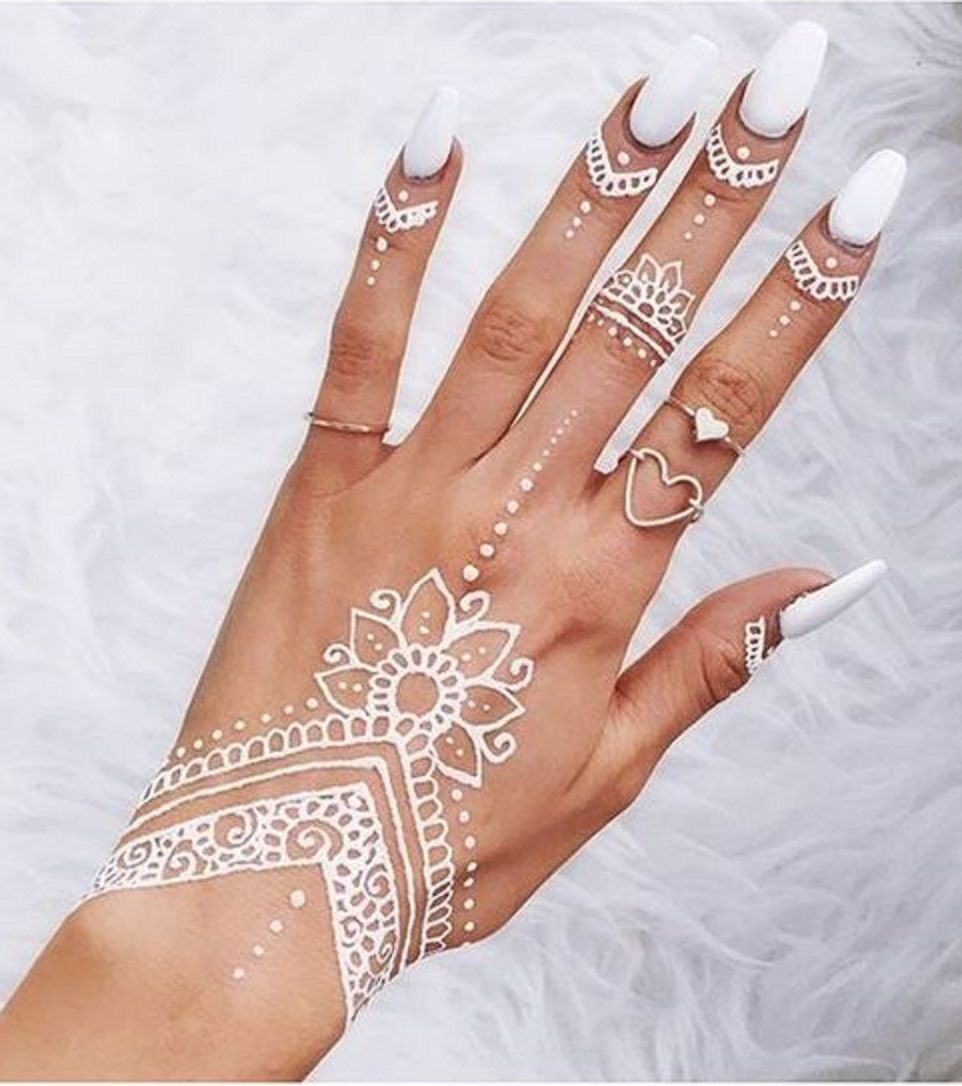 #3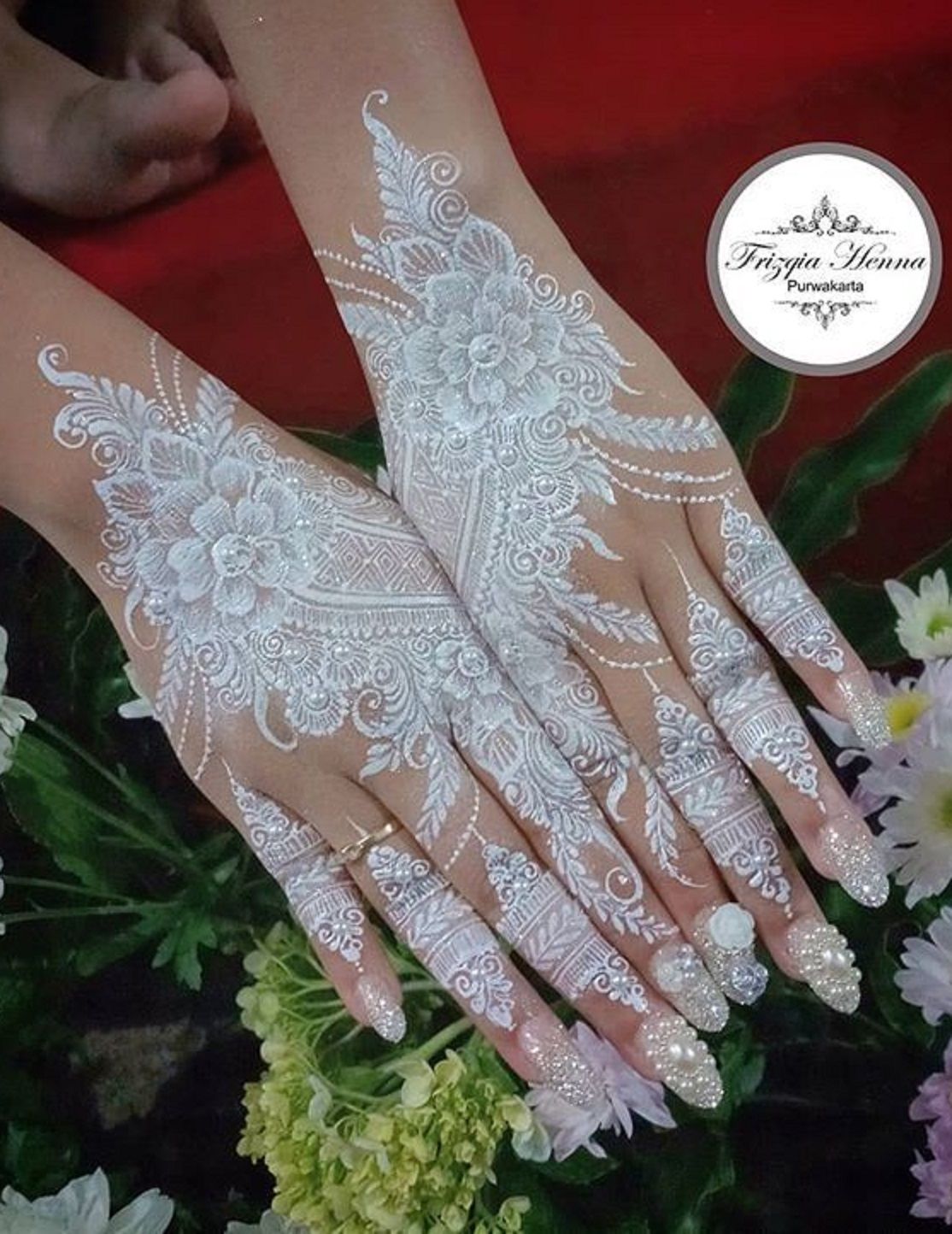 Symmetrical Mehandi Designs
For brides who are perfectionists, nothing can make you happier than symmetrical mehandi designs. Do let your bridal mehendi artist know beforehand if you are looking for this specific symmetrical best mehendi designs so that they have the designed pre-planned!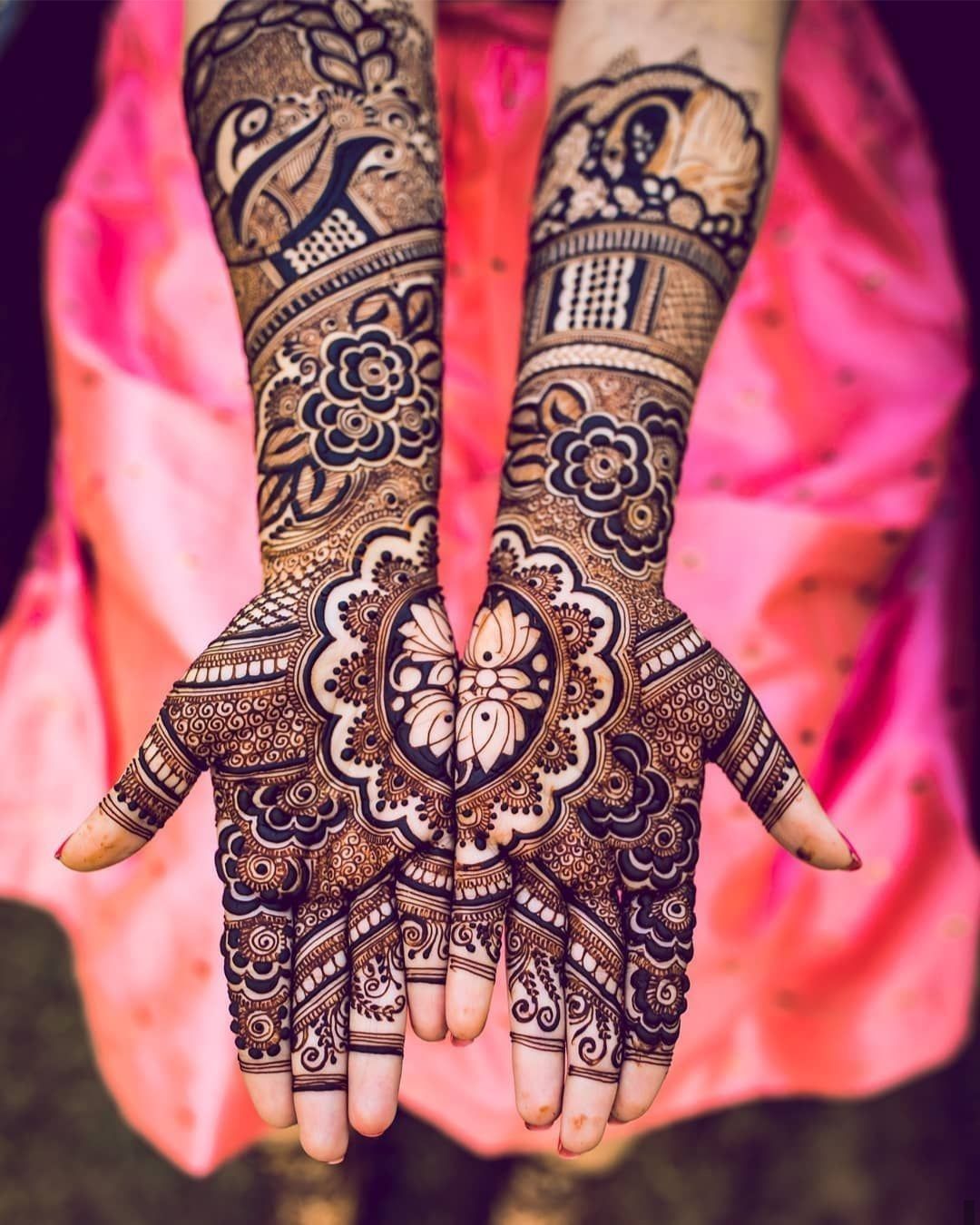 #1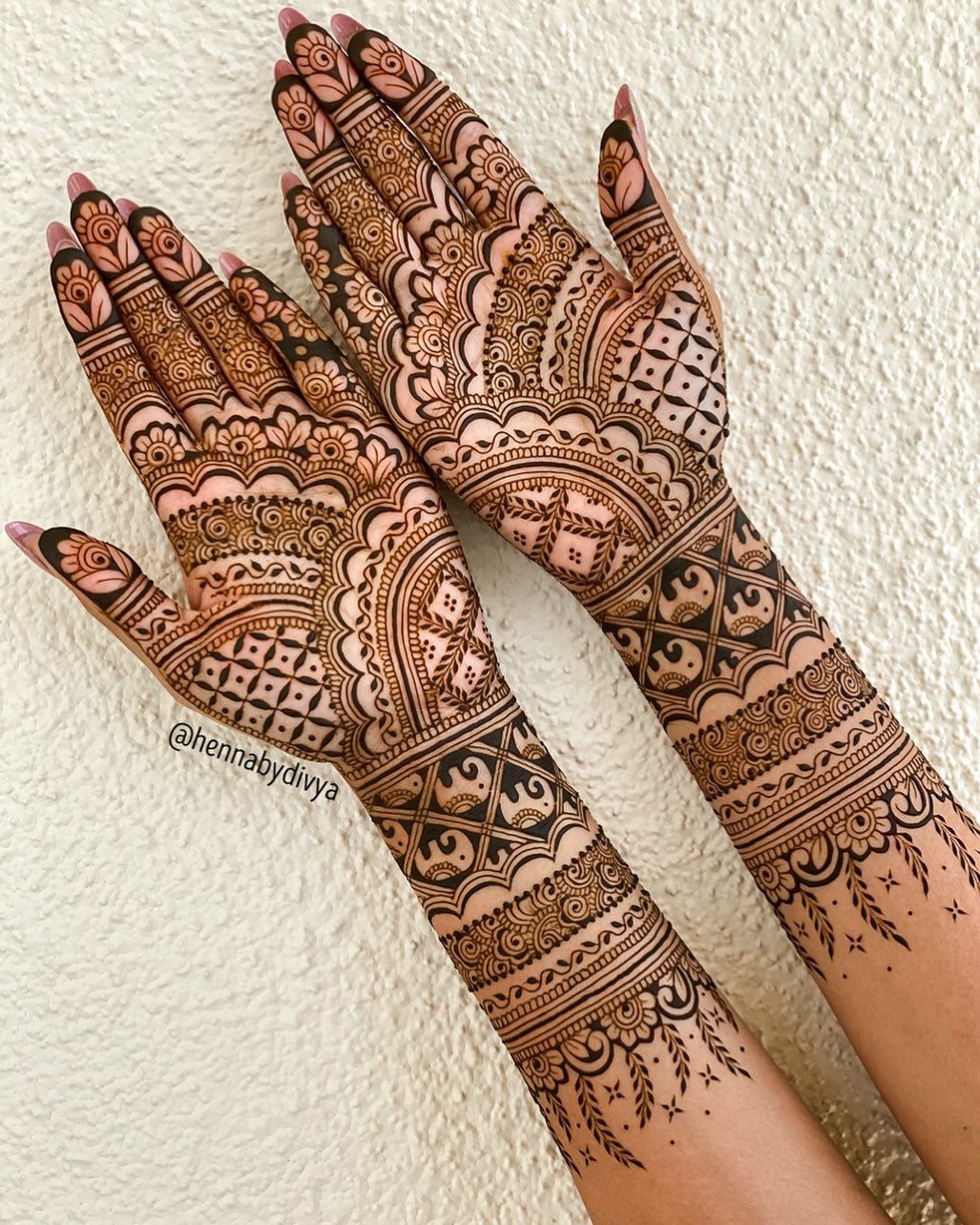 #2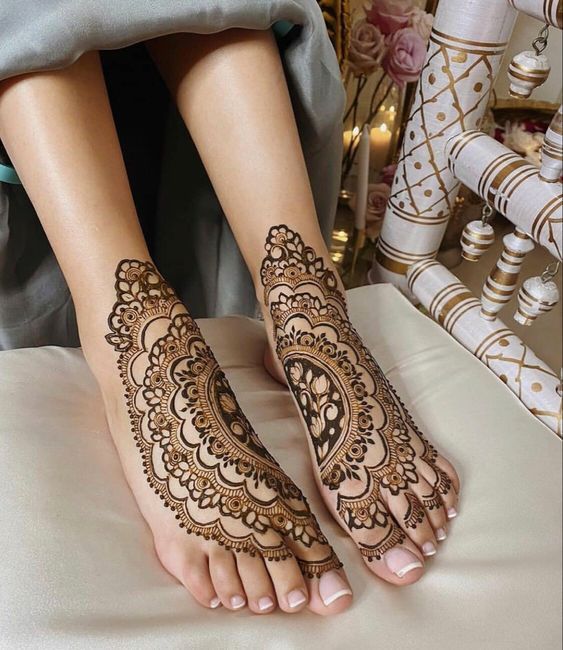 Full Mehendi Stain
This is a new and trending style of mehndi designs where you let the mehendi stain be a major part of your mehandi designs. This not only gives your hands a glorious colour but also reduces the application time as the rest of the design is usually simple!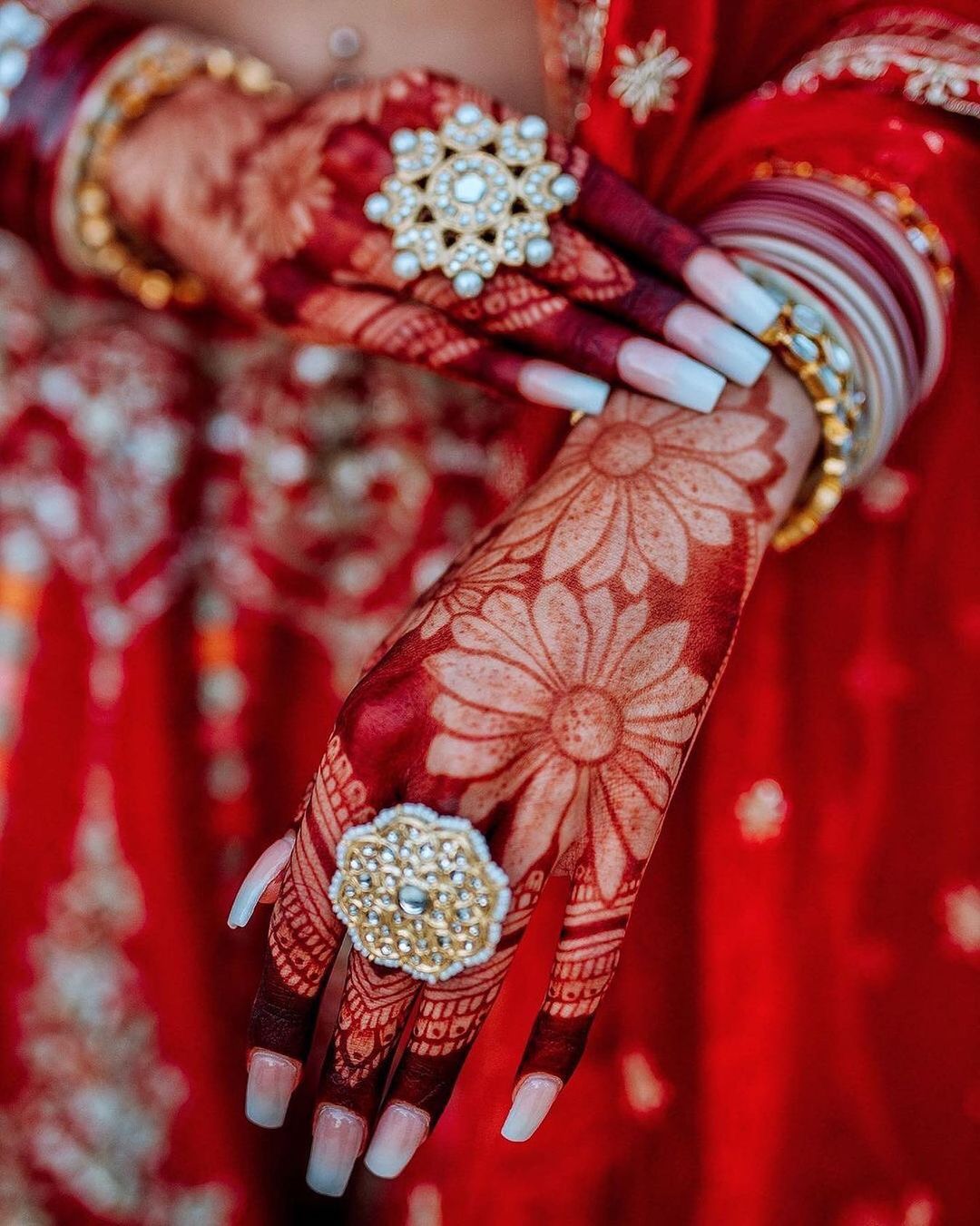 #1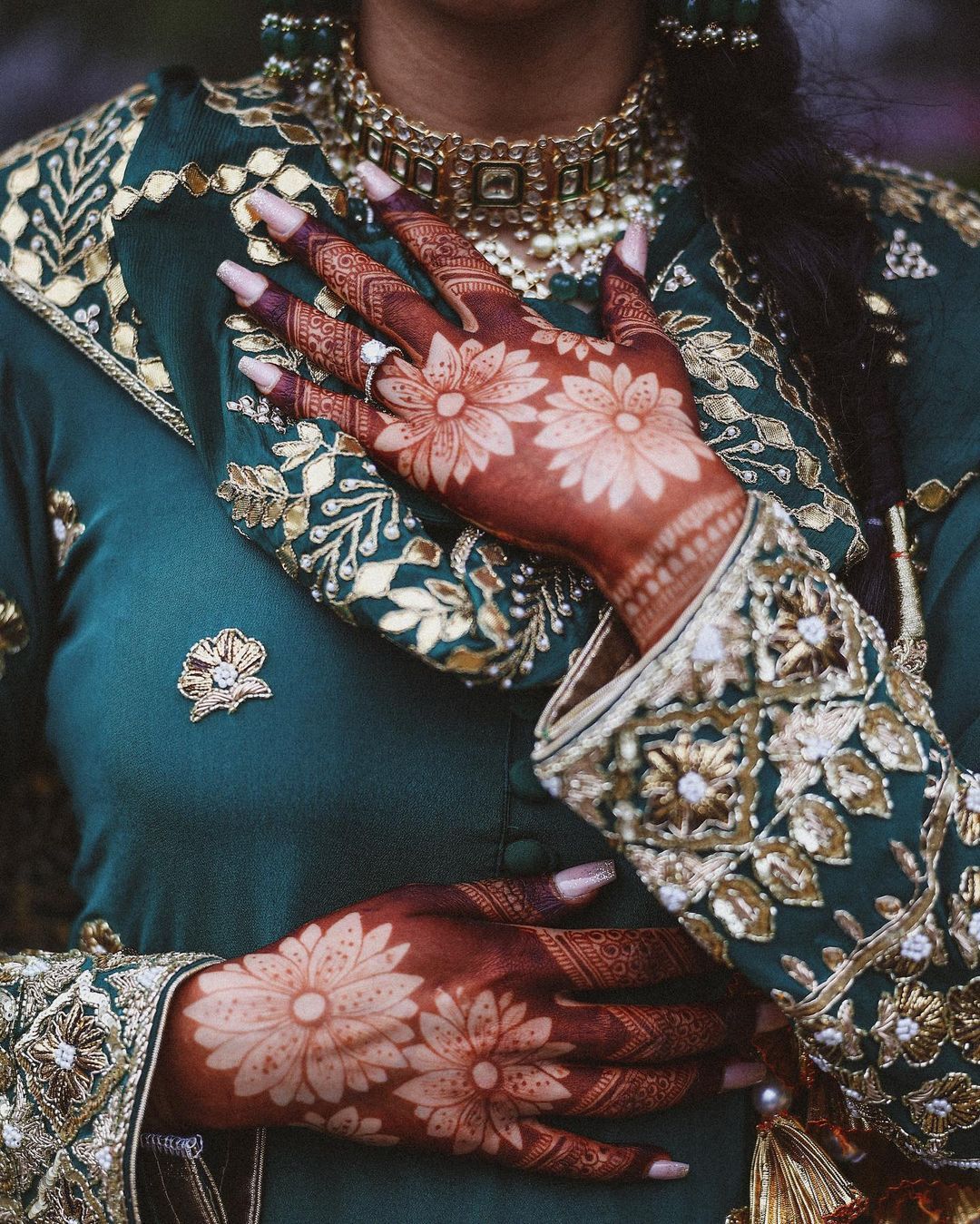 Favourite Shows & Movies
You can chose to have your favourite show or movie etched on your bridal mehendi for a memory of a lifetime! Like this bride did with SATC!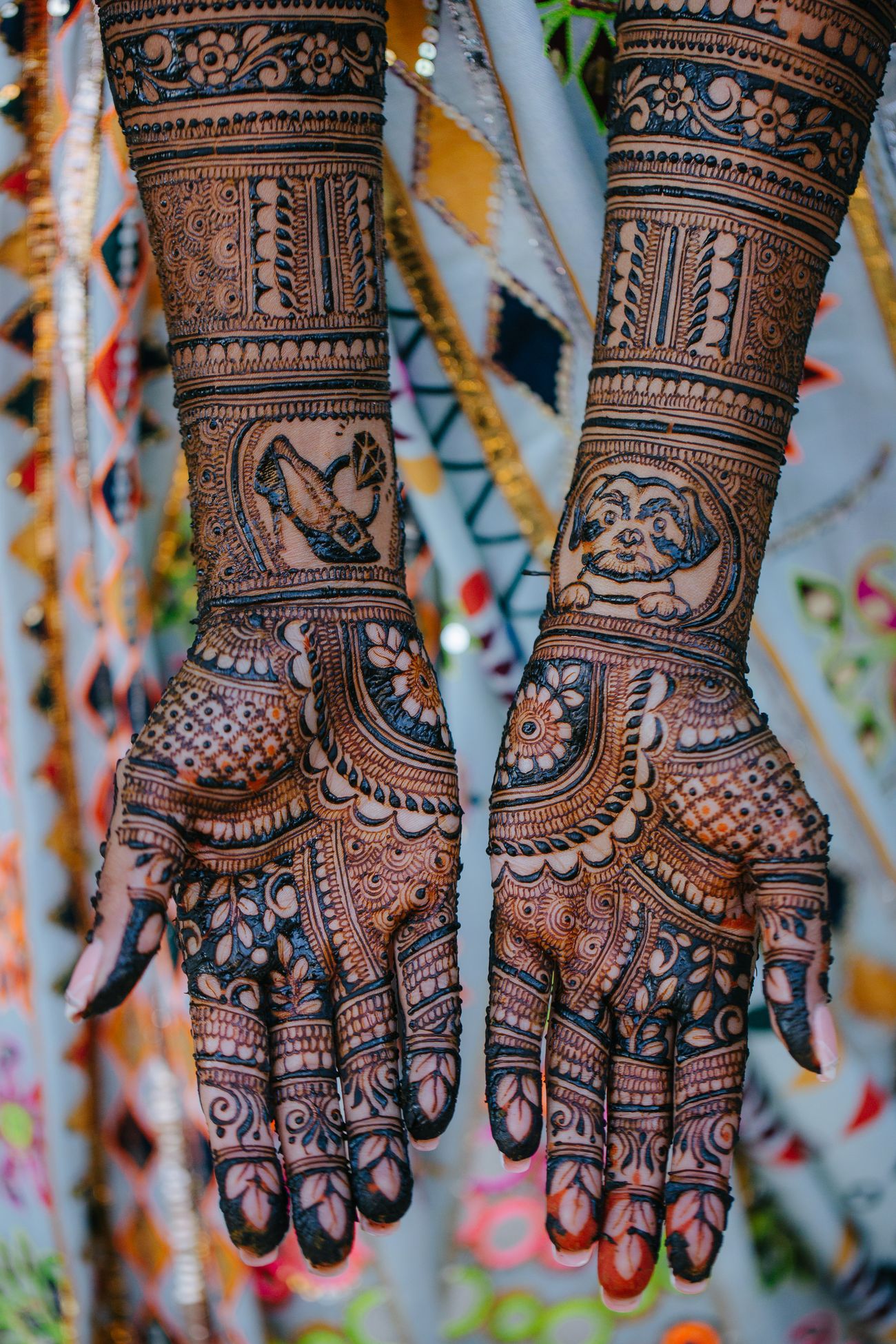 Two Tone Mehendi
Another new trending and best mehndi designs for bride is the dual tone or two tone mehendi. Here your mehendi is applied in two different intervals so that the mehendi colour is in two different shades. Love the idea and the glorious result!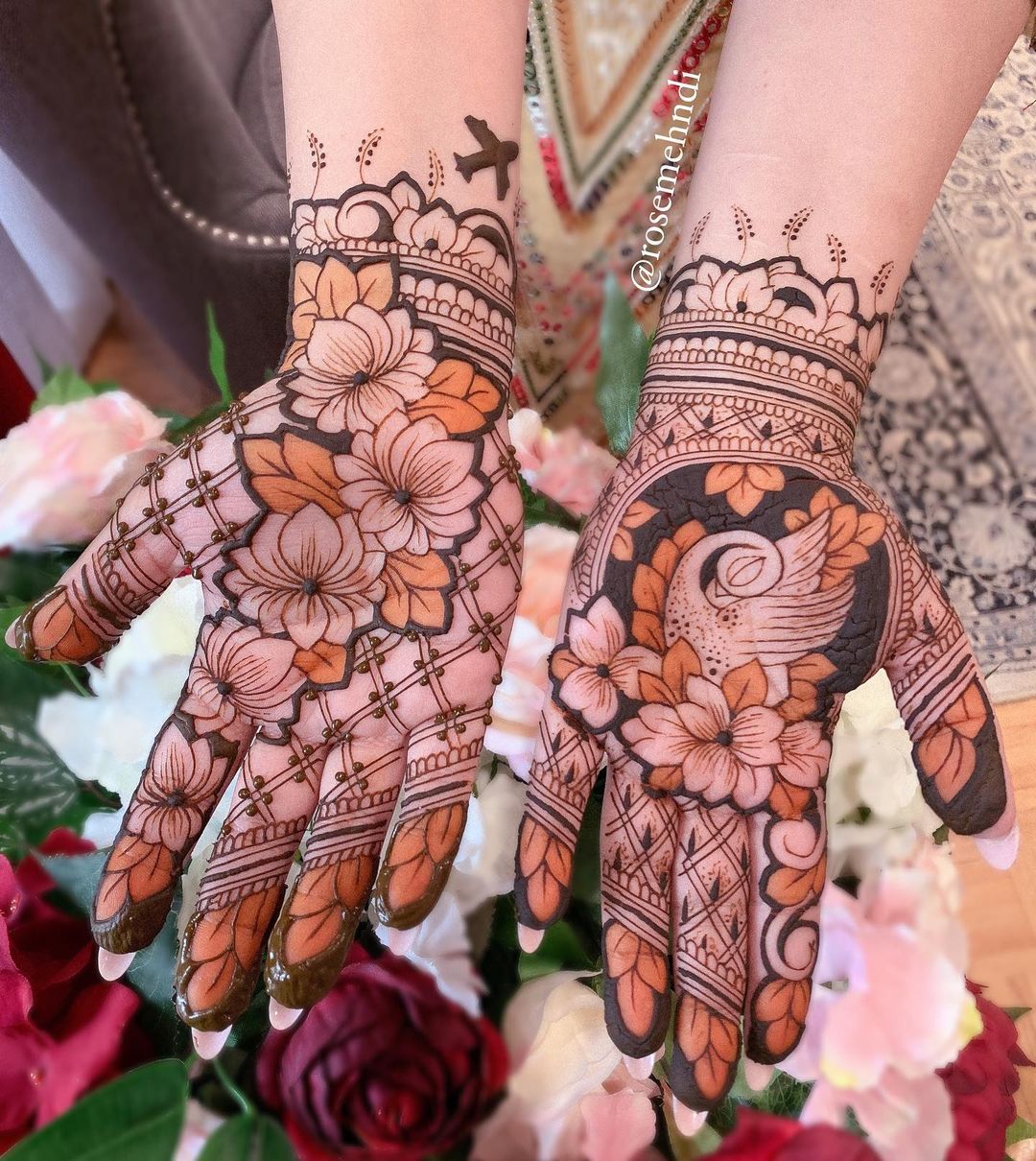 Statement Mehendi Designs
Fun and statement-like, these designs are absolutely gorgeous for brides who are looking for something unique.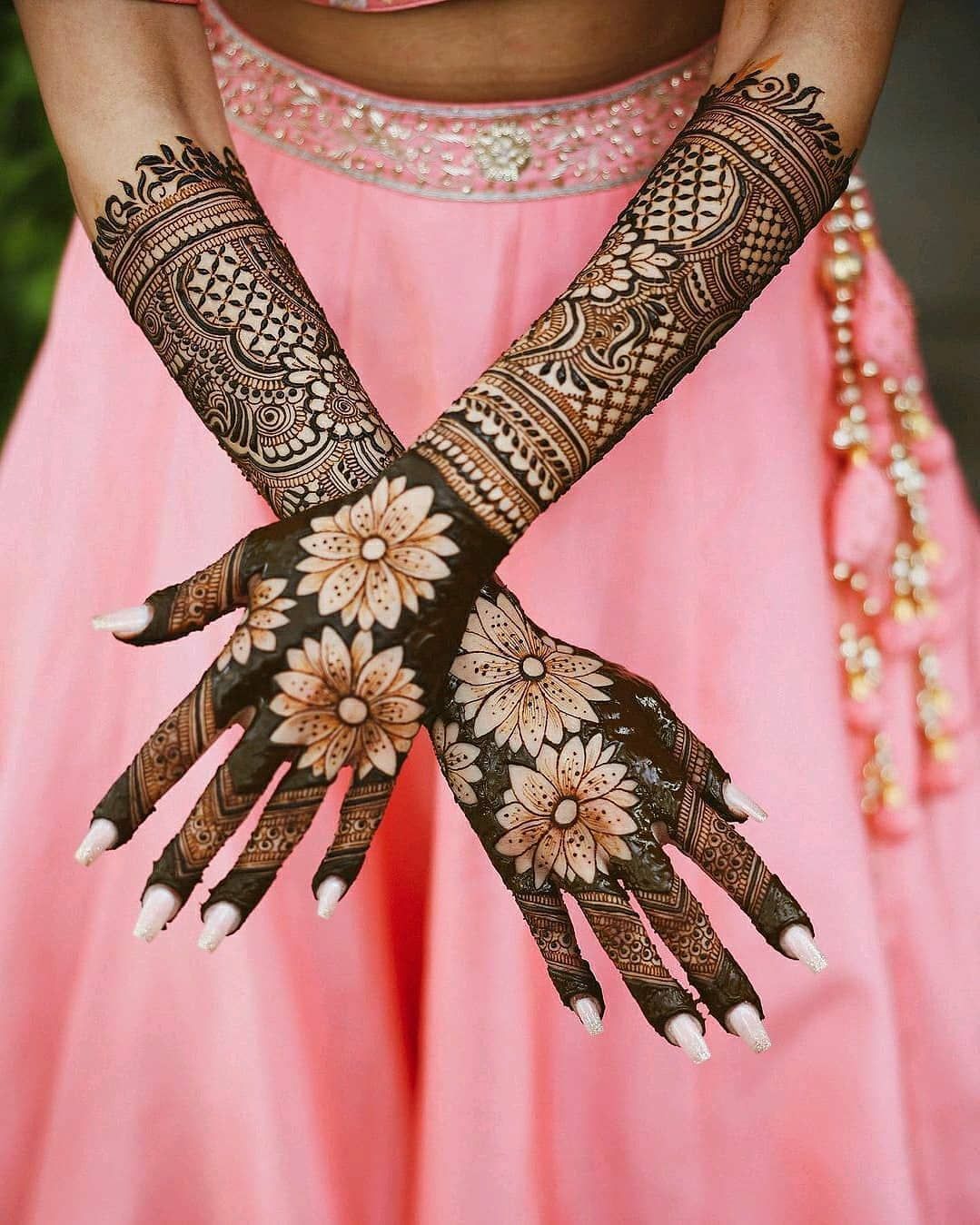 Blouse Mehandi Designs
Want to go a step ahead of hand mehendi designs? Currently, the trending style and best mehndi design for bridal is the blouse mehendi. This is where a part of your blouse or outfit is actually just mehendi – accentuating your look. While this mehendi style may not be to everyone's liking, if you want to do something unique for your mehendi, this is a great idea!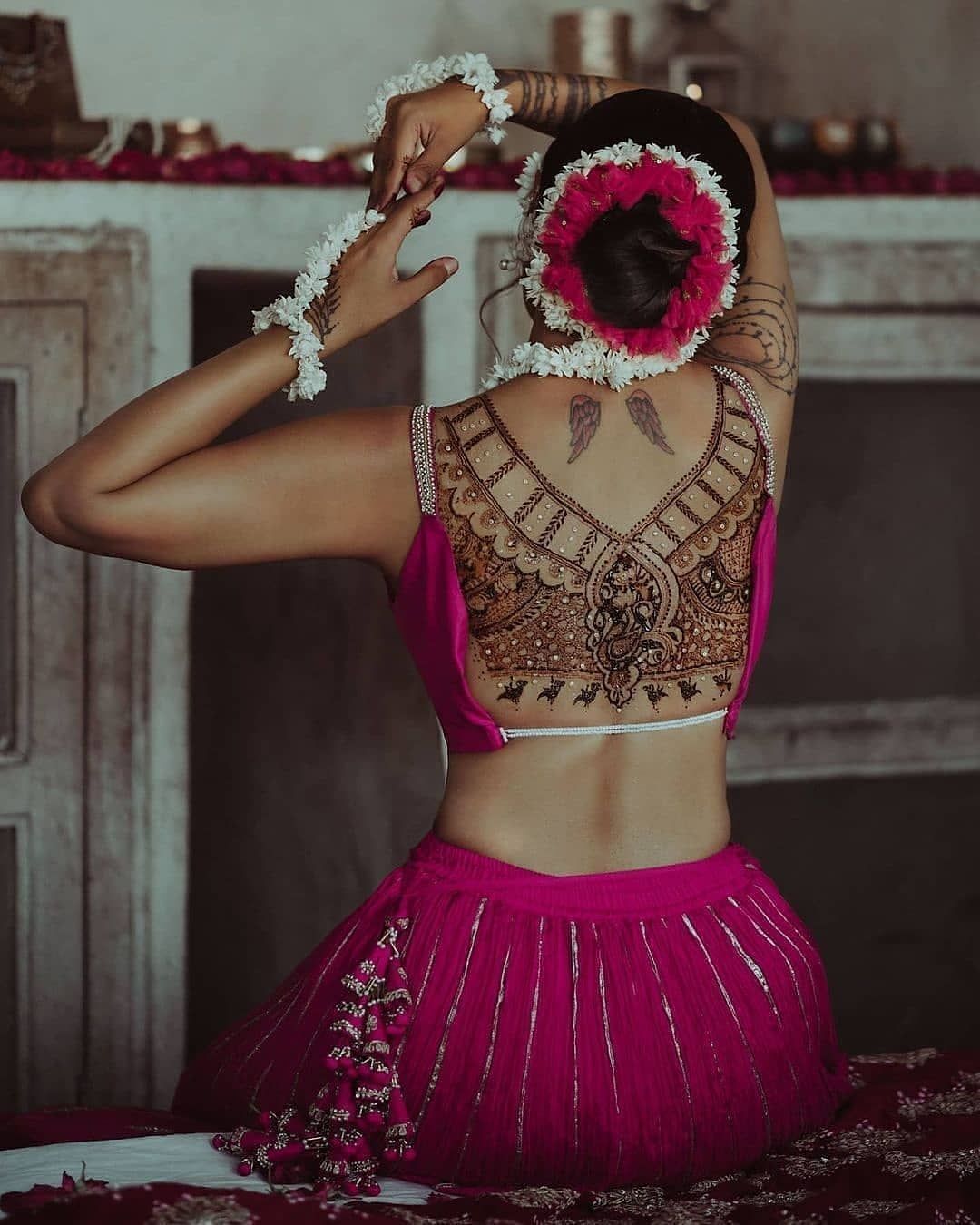 Baraat & Figurines Mehndi Designs
For brides who like elaborate and intricate work, there is nothing quite like a full blown baraat design showcased on your arm- they have been trending since forever to now in 2021. From beautiful palki motifs to bride and groom garlands and even the baraat procession, this one is fit for a queen . Also costs the most expensive and is the most time consuming design to make.
Full Baraat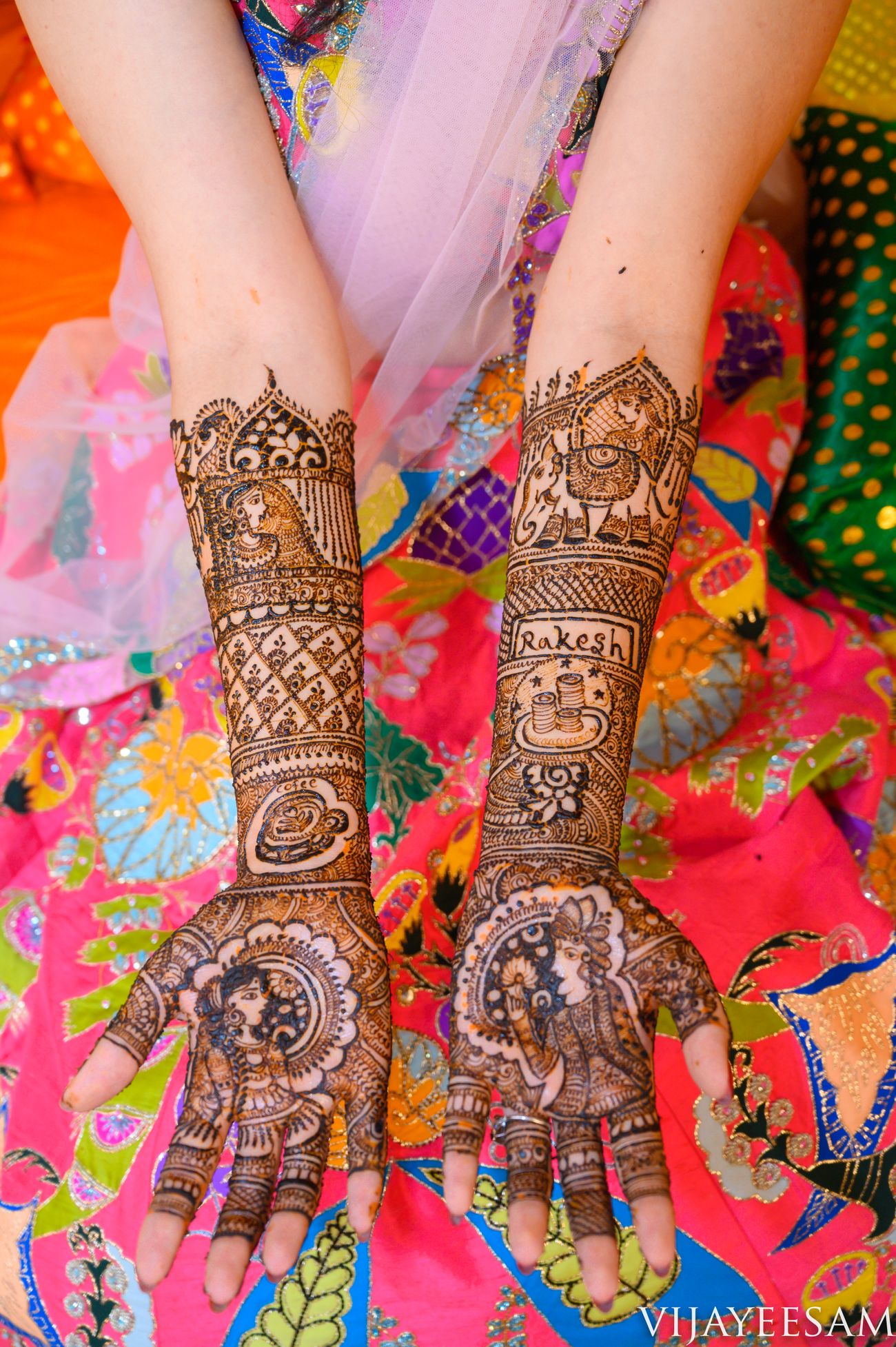 j