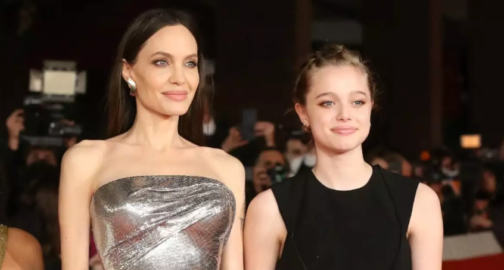 Seeing kids who look exactly like their parents is sometimes a bit of a shock. In this article, you will find some of your favorite actors and their doppelganger kids. You will be surprised that some of them even have chosen the same career path as their famous parents.
1. Angelina Jolie and her daughter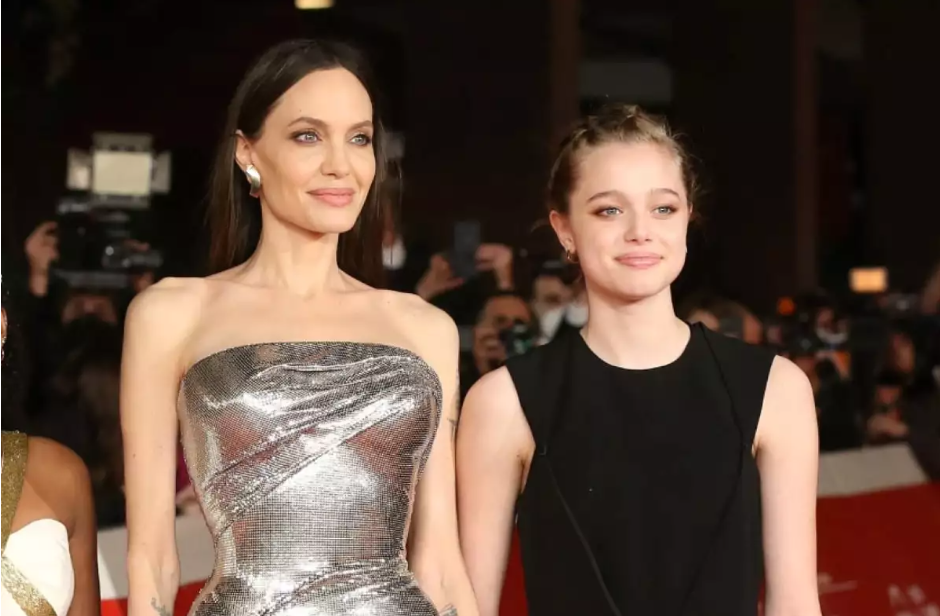 Shiloh Jolie-Pitt is a spitting image of her mother. She has inherited Angelina's signature lips and jawline. The similarity is even more evident when people compare Shiloh to young Angelina. Shiloh is just 16 years old, and her interests and career plans are not public yet.
2. Julianne Moore and her daughter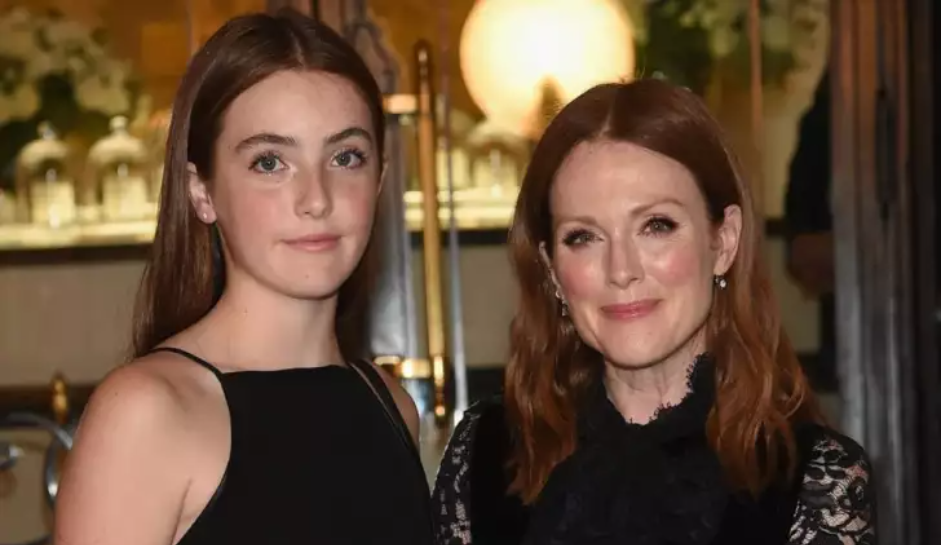 Julianne Moore's daughter Liv Freundlich is not only a redhead like her mom but also looks very much like her. 19-year-old Liv is at university. She has been a part of several interviews with her mom and has even played in 2 films. However, her career plans are not public at the moment.
3. Gwyneth Paltrow and her daughter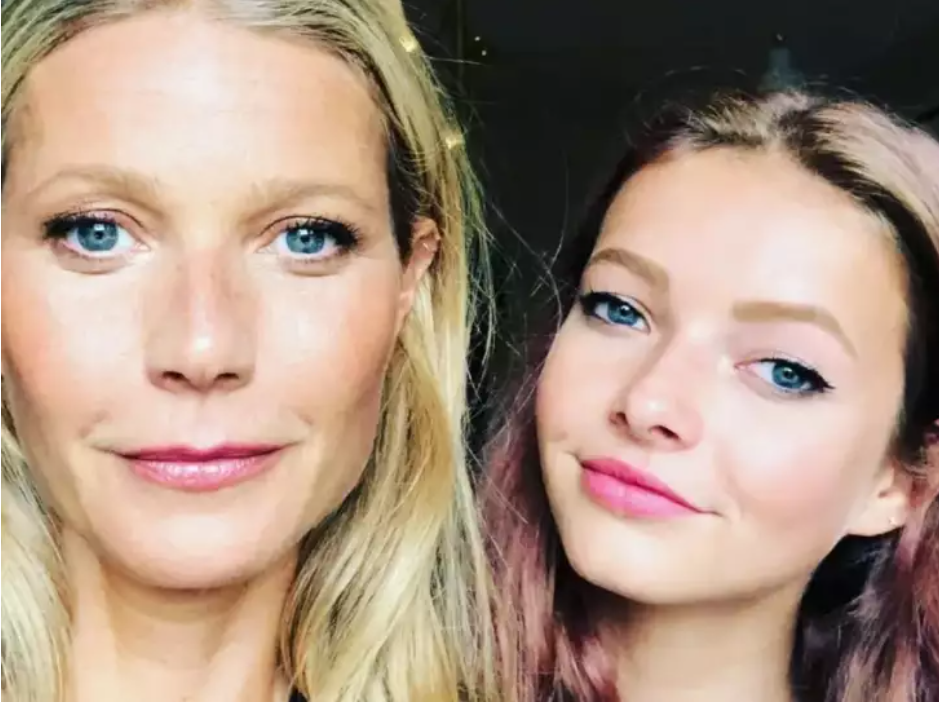 Gwyneth Paltrow and her daughter Apple Martin look very much like each other. Apple resembles her mom more than her dad – Chris Martin. She keeps her things private. And fans only get a glimpse at her through Gwyneth's Instagram. Also, Apple made it to Gwyneth's "The Goop Lab" in 2020.
4. Vanessa Paradis and her daughter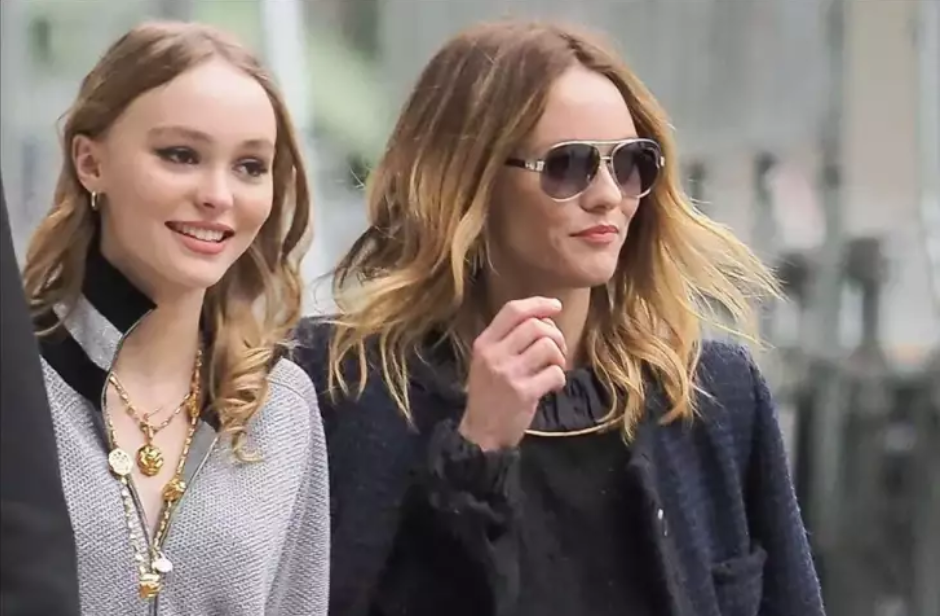 Vanessa Paradis and her daughter Lily-Rose Depp have that mysterious "French woman" beauty. Lily-Rose has chosen the same career as her dad – Johnny Depp. She is a successful actress and has also done modeling.
5. Reese Witherspoon and her daughter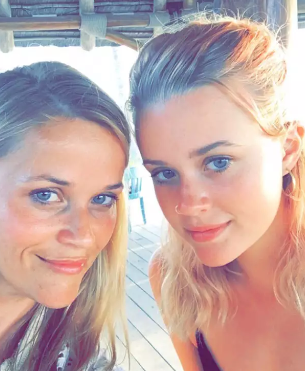 Reese Witherspoon and her daughter Ava Elizabeth Philippe are like sisters. Their photos have been all over social media. People have trouble believing that Ava's photos are not just young Reese's. Ava is an Instagram influencer and a model.
6. Katie Holmes and her daughter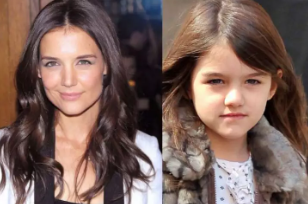 Katie Holmes and Tom Cruise have a 16-year-old daughter Suri Cruise. Suri takes after her mom, and it has not been unnoticed by fans. She is still very young and has already starred in several movies.
7. Clint Eastwood and his son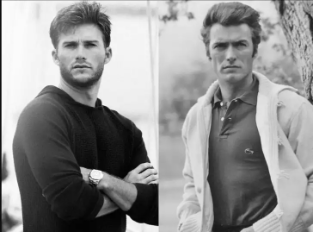 Clint Eastwood has eight children, the one that resembles his dad the most is Clint's youngest son Scott. The resemblance between the two is unbelievable. Like his dad, Scott is an acknowledged actor as well.
8. Jennifer Garner and her daughter
Jennifer Garner and Ben Affleck are parents of two girls and a boy. Fans often highlight that Jennifer and her oldest daughter look like each other. Violet Affleck is 16 years old, and her career choice is not public yet.
9. Brooke Shields and her daughters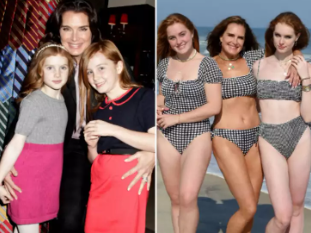 Brooke shields is a mom of two daughters – Rowan Francis Henchy and Grier Hammond Henchy. Both daughters look like their mom and have inherited Brooke's unbelievable beauty. Rowan and Grier have already dipped their toes into acting. And probably, they are going to pursue an acting career.
10. Jude Law and his son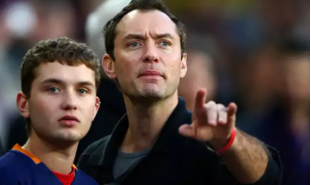 Jude Law is a father of six kids. However, only his son Raff (Rafferty) looks a lot like him. The curly hair and facial features make Ruff look like young Jude law. He is an actor and a producer.
11. Kate Beckinsale and her daughter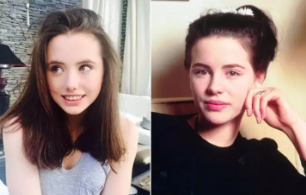 Kate Beckinsale's daughter Lily Mo Sheen looks more like her mom now that she has grown up. Like her mom, Lily is pursuing an acting career and has already starred in several movies.
12. Elizabeth Hurley and her son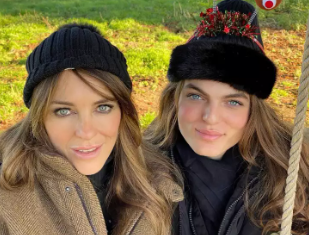 The resemblance between mothers and sons that is noticeable is not that common. But Elizabeth and her son Damian have almost identical facial features and hair. Damian is an actor and model like his mom.
13. Uma Thurman and her daughter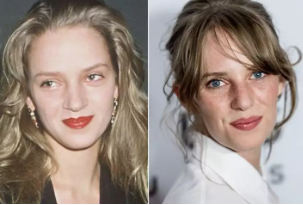 Uma Thurman has three kids, but there are only a few public photos of her youngest daughter – Luna Thurman-Busson. However, her oldest daughter Maya Hawke pursues acting and looks very much like her mom. The resemblance is more visible when comparing Maya's photos to Uma's from the 90s.
14. Goldie Hawn and her daughter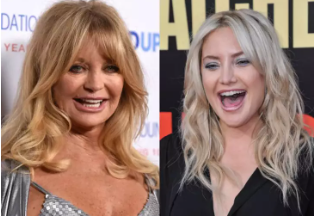 Goldie Hawn and her daughter Kate Hudson are two successful actresses. The resemblance between Goldie and Kate is surprising to many fans. They have the same nose and facial features.
15. Paul Rudd and his son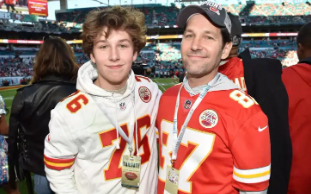 Paul Rudd is a father of two kids – Jack and Darby. Jack is already 16 years old, and the resemblance between the son and dad has become more evident. But Jack's career choice is not public yet.