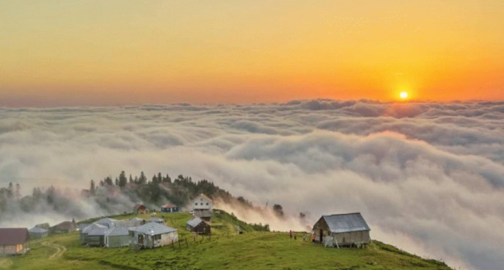 What comes to your mind when you hear the word "Paradise"? Maybe a white sandy beach or mountainous area with a crystal-clear lake. What about beautiful islands? For some people, paradise refers to a place where one can relax and have fun. There are millions of incredible destinations on our planet. Here we share our favorite 20 stunningly beautiful places.
1) Islet of villa Franca do Campo, Azores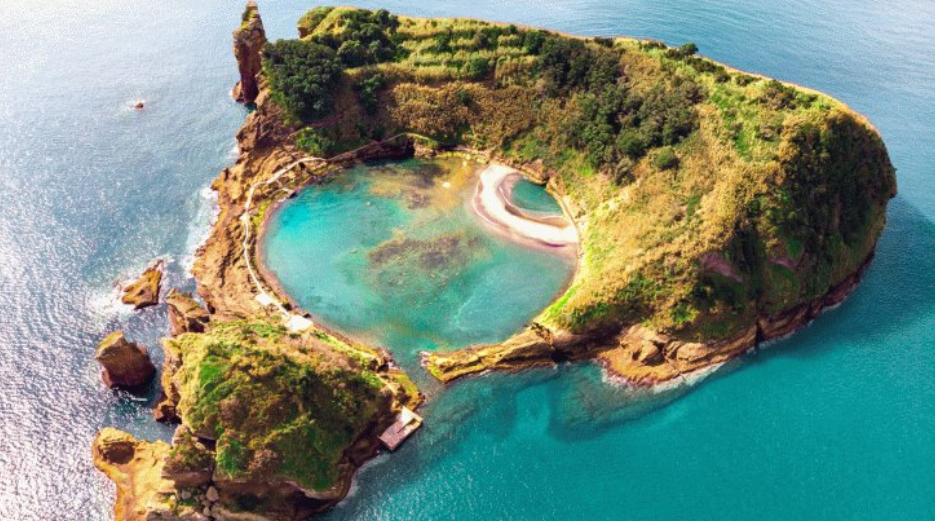 There is a diamond island among the Azores archipelago – the Vila Franco do Campo. Due to the collapse of an ancient volcano, the island has a natural swimming pool. From the nearby settlement, Tagarete Pier, the visitors can take a ferry, and after ending a short trip, a vacationer will find himself in an unusual place.
2) Mendenhall Ice Caves, Alaska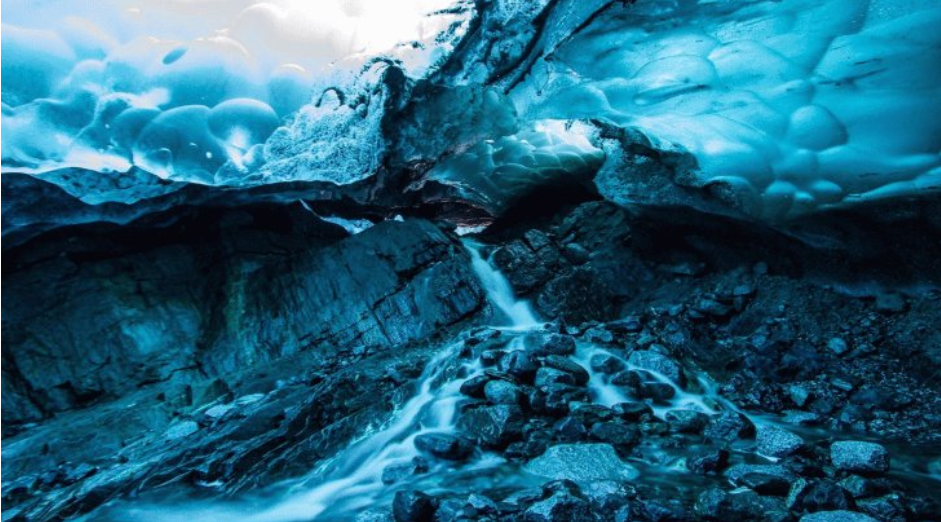 The Mendenhall Ice Caves are dreamlike places to visit. Into the 17 kilometers-long glacier flowing water formed tunnels or caves. As historical evidence suggests, ice caves had formed some 3 000 years ago. If you are brave enough to get deep inside of it, then you will see the sight that is impossible to forget.
3) Sagano Bamboo Forest, Japan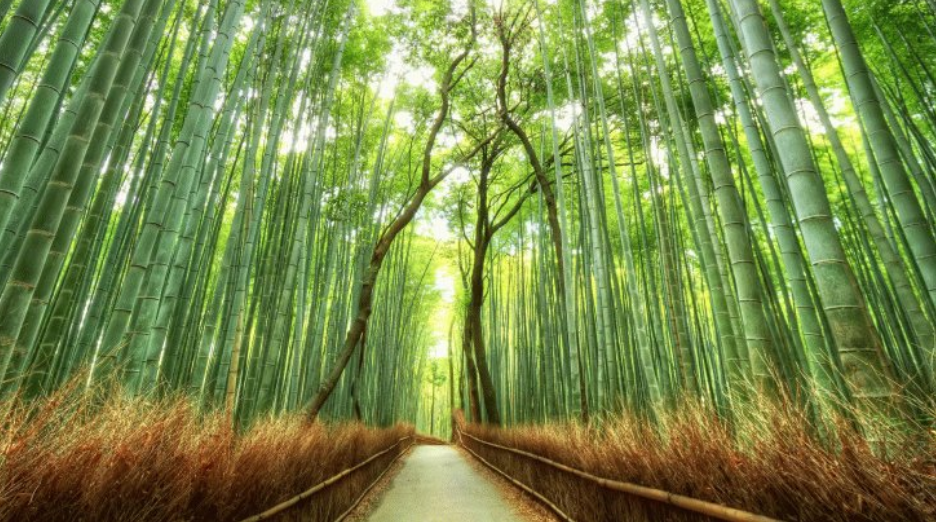 We can call this place a paradise that is easy to reach. Why? Because it is situated near the city Kyoto. This region is known for its cold climate, summers are short and cloudy, and winters windy and freezy. But Sagano bamboo forest is a desirable place to visit in any season. You only need to take a 30-minute trip from Kyoto.
4) Mount Gomi, Georgia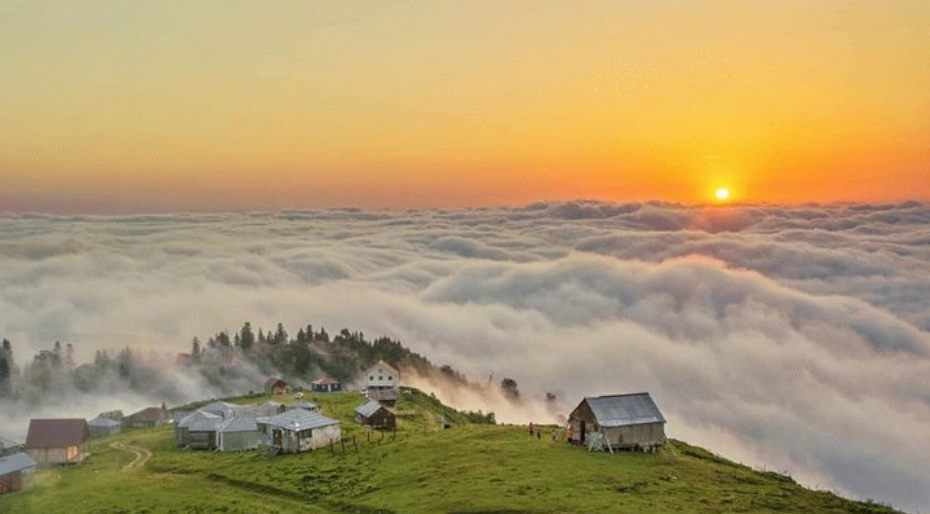 Probably you have not heard about this paradise-like place in the western region of Georgia country. This mountain is 2 700 m above sea level. Visitors can get there at any time of the season, depends what they want to see – snowed sights until May or bright sun above clouds until July. There are hotels on mount Gomi, so vacationers can stay as long as they want.
5) Rainbow Mountains, China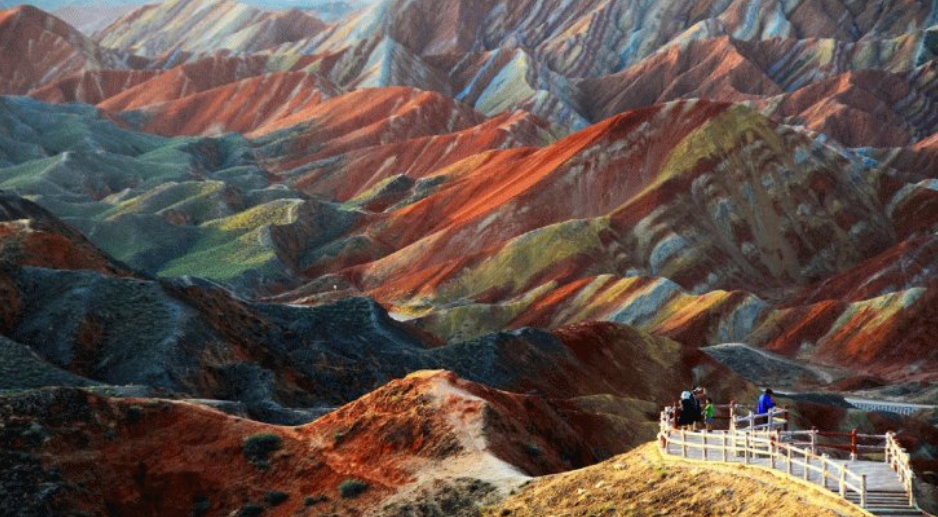 How did mountains get such colors? For several reasons, such as tectonic shifts and erosion of red terrigenous sedimentary beds. Being so unique and so colorful, people call them Rainbow Mountains. Besides China, Canada also has marvelous mountains like these, but this is a story for another article.
6) Benagil Cave, Portugal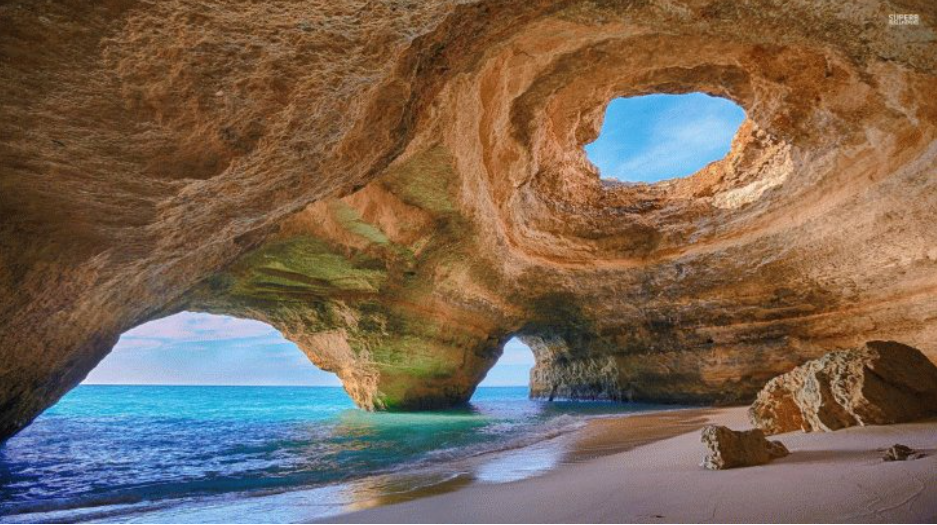 In southern Portugal, you can see a natural paradise – Benagil Cave. Because of holes in the ceiling, sunrays get through the cave and shine upon golden sand. The good thing is that you can go to Benagil Cave any season of the year, even in winter.
7) Kuang Si Falls, Laos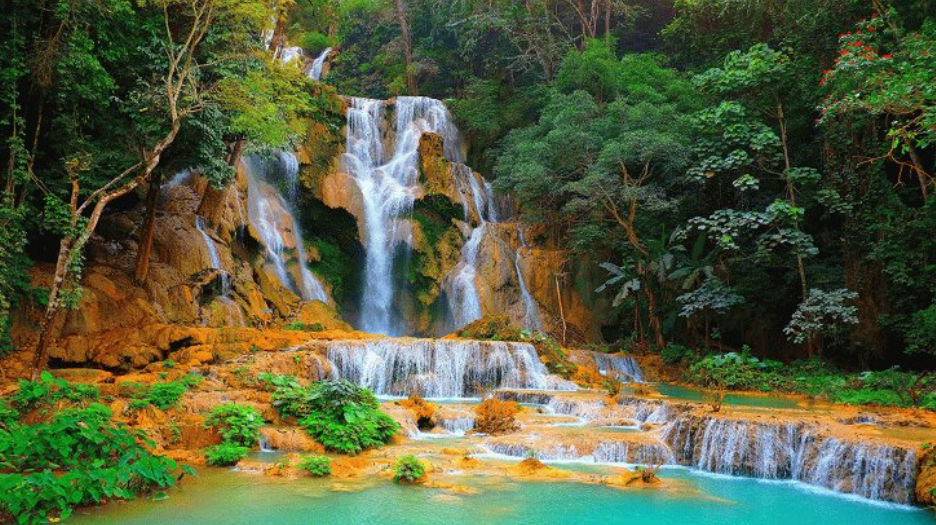 Why do tourists visit Laos? There are many reasons, but you can see the main reason – the Kuang Si Falls. This place is approximately 29 kilometers away from Luang Prabang city. After the rainy season ends, this paradise is open for tourists. The main fall is 60 meters high and flows down into a blue pool.
8) Plitvice Lakes, Croatia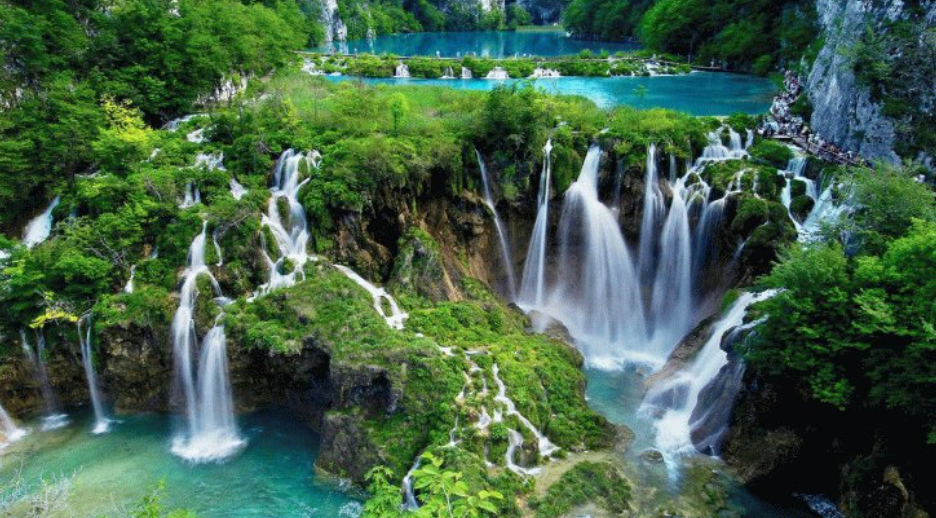 When talking about paradise, we are not going to miss this place. Why? Look at the picture and see the reason. Have you ever seen such beauty? Plitvice Lake, located in National Park near Zagreb, is famous for its collection of lakes and waterfalls. This park attracts tons of visitors each year. Besides natural beauty, the visitors can meet with friendly bears.
9) Mount Roraima, Venezuela
Perhaps this is a paradise near to heaven, a place above all your problems and anxieties. The 2 772 meters high and 14 kilometers long mountain is home to various flora and fauna. It is at the boundary of Brazil, Venezuela, and Guyana, but in general, considered to be in Venezuela. Although it is hard to get there, the effort is worth trying.
10) La Digue Island, Seychelles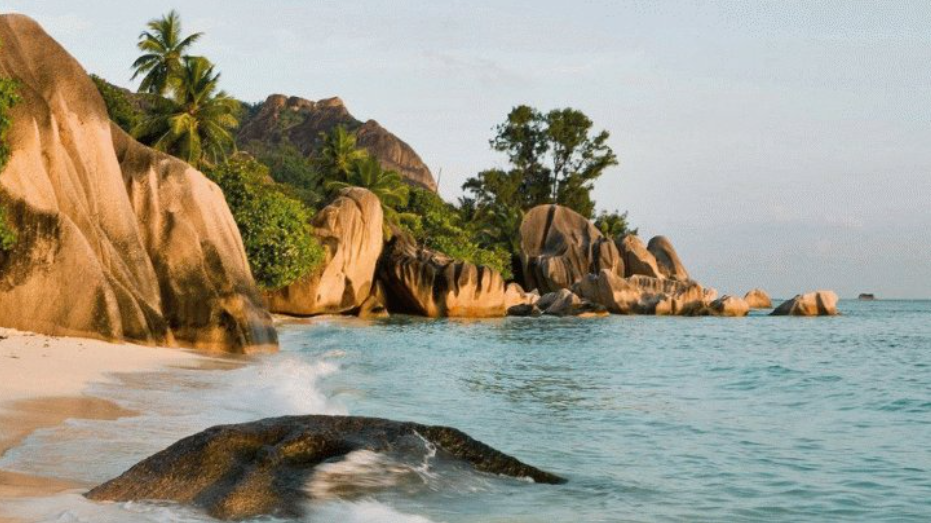 How about tropical paradise? With its 2 800 inhabitants, La Digue Island is a desirable touristic attraction. Fantastic blue water, white sand, shining sun, and tropical forest – that is all about La Digue paradise. So, it righty stands out as one of the paradise-like places in the world.
11) Lovatnet Lake, Norway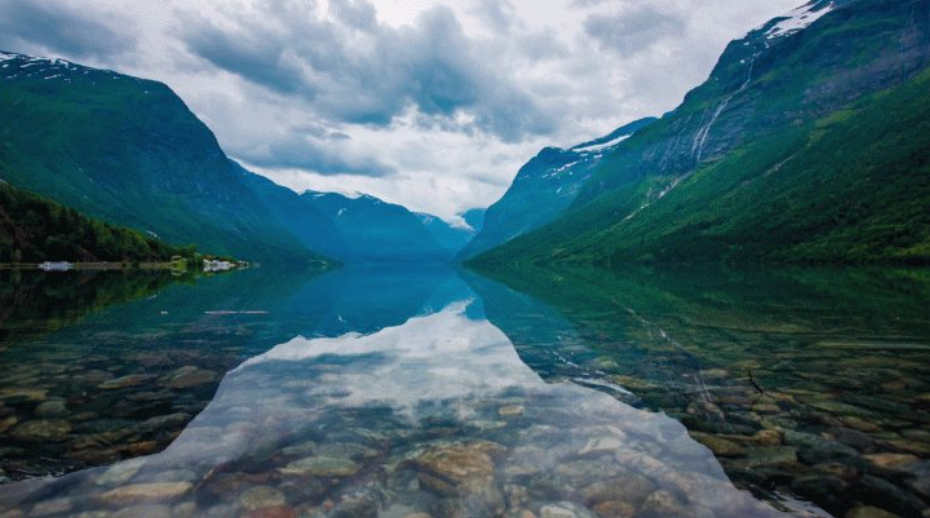 Let us move to Norway and visit Lovatnet Lake, which contains meltwater. Among the high mountains, it stands like a small diamond. Besides being paradise-like beautiful Lovatnet Lake region witnessed avalanches and landslides. Therefore, a desirable time for spending a vacation is the summer months. While walking there and watching breathtaking surroundings, you can relax, take it easy, and feel energized.
12) Lauterbrunnen, Switzerland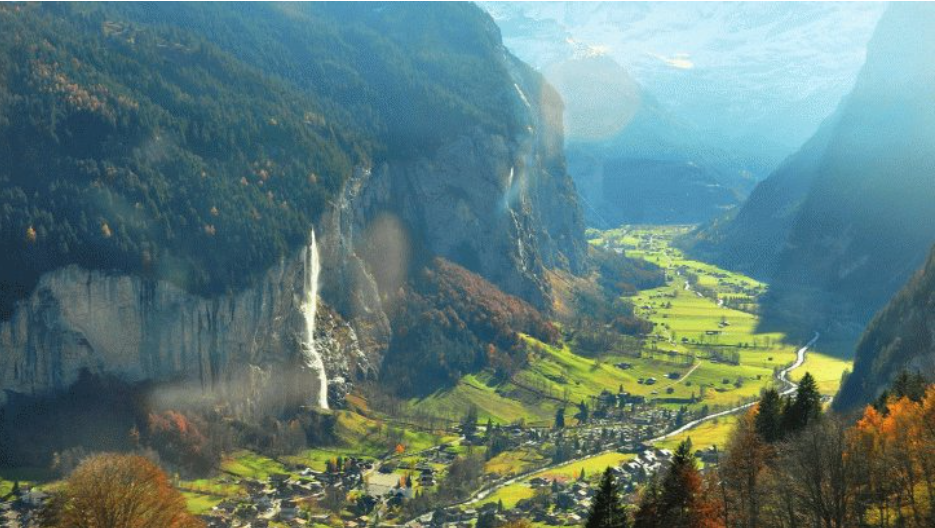 If you like mountains and villages, then this place is for you. Small village Lauterbrunnen has chalet-style houses and waterfalls nearby. Besides hiking, visitors can enjoy paragliding. So, while being here, take a deep breath and forget about all your problems and anxieties. This place is worth calling paradise!
13) Lake Tahoe, US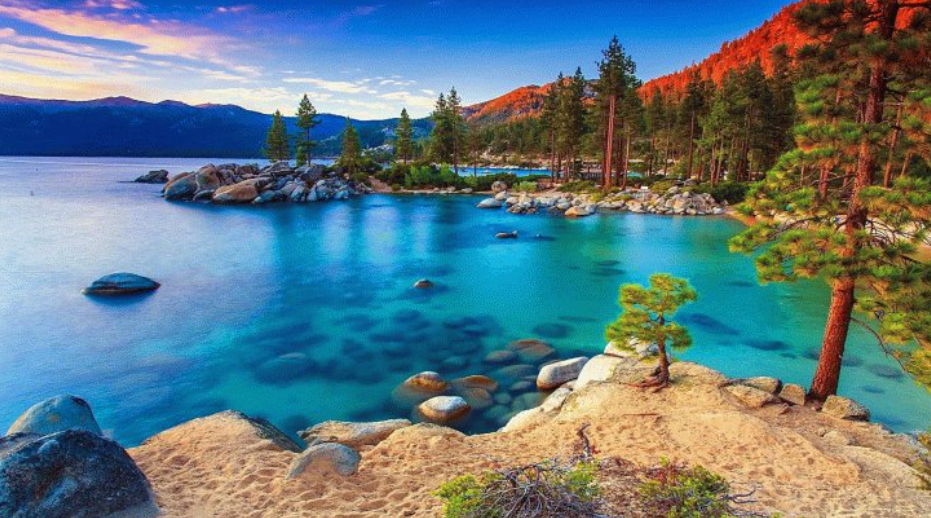 This lake counts 2 million years! Lake Tahoe is approximately 35 kilometers long and 19 kilometers wide and holds 39 trillion gallons of water, enough to supply Los Angeles. The lake receives many vacationers who intend to flee from urban noise. Having beautiful blue color, it rightly stands among the 20 paradise-like places in the world.
14) Iguazu Falls, Brazil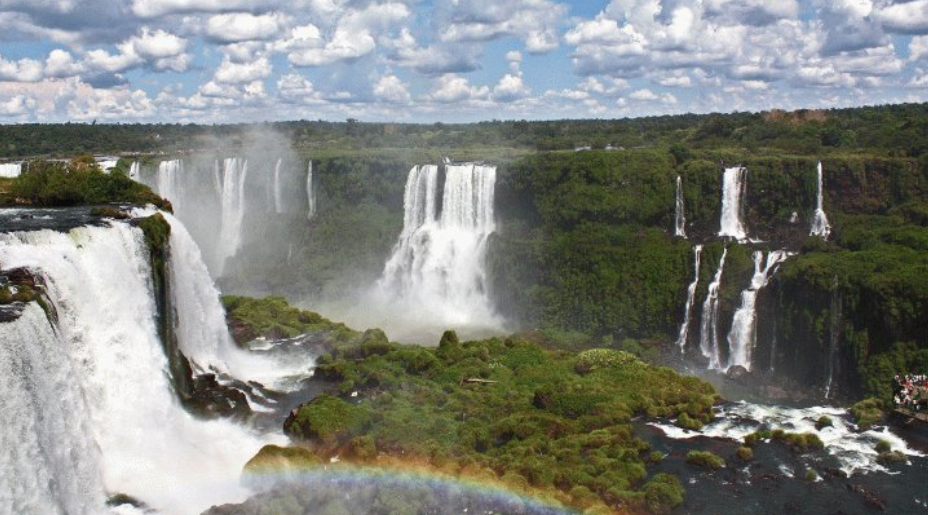 Is that an actual image or painting? Iguazu Falls are one of the most desirable destinations when visiting Brazil. For more adrenaline, there are tiny bridges built above falls, and while walking on it, you might be scared but impressed at the same time. Surrounded by beautiful jungles, visitors can meet monkeys, caimans, and other species. Sounds like paradise, right?
15) Halong Bay, Vietnam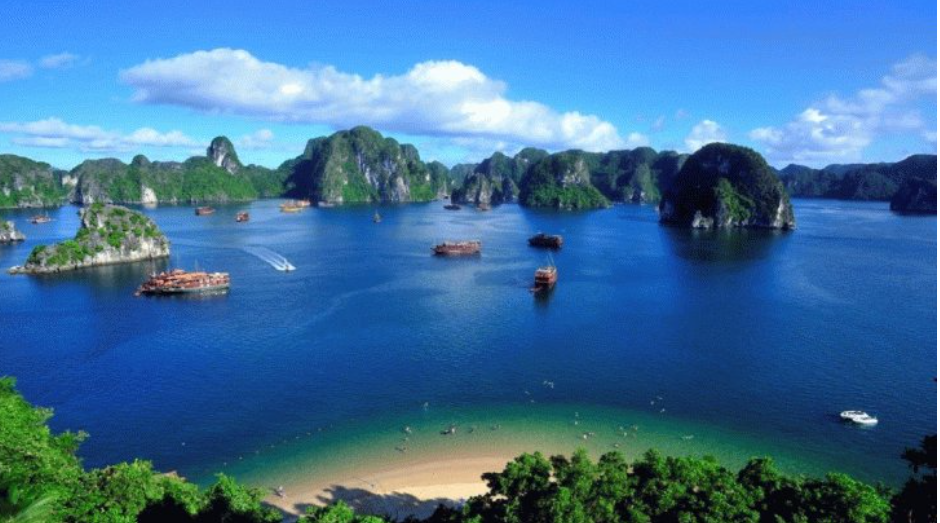 This destination is on the UNESCO World Heritage site, and looking at the photo, we easily guess why. Vietnam inhabitants should be proud of it because more than 2.5 tourists arrive here each year. Approximately 1 600 islands count 3 million years, but the vast majority of them are uninhabited. The natural beauty of pre-human rocks truly makes you feel like you are in paradise.
16) Lençóis Maranhenses, Brazil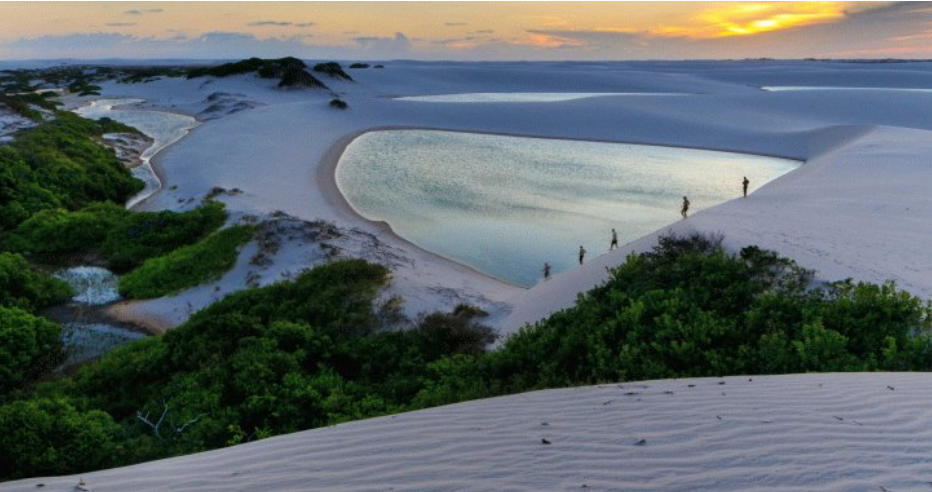 Is this a desert? No, it is a beautiful National Park in Brazil, which has rainwater lakes at some time of year. The sand taken from a nearby river for thousands of years gives an impression if we are in a desert. But because of rainy seasons, especially in January and May, there are small lakes, which makes Lençóis Maranhenses unusual.
17) Lake Bled, Slovenia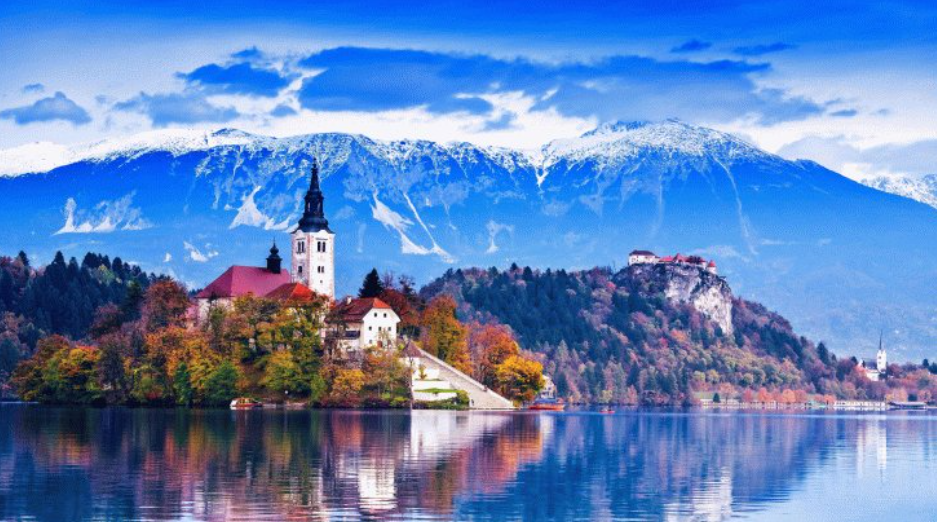 According to the legend, fairies created this stunningly beautiful Lake Bled. When looking at the image, it is hard not to believe that. This castle in the middle gives it a fairy-tale sight, and you can get there by rowboat. Although situated more than 400 meters above sea level, the lake has warm water, and the place itself is the greenest attraction in Slovenia and the world in general.
18) Blue Mountains, Australia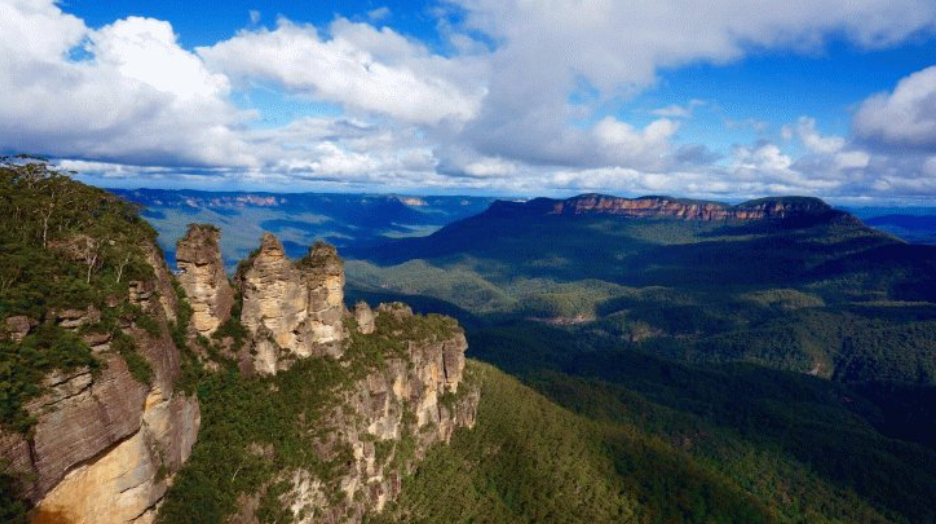 It is easy to get there because the distance from Sydney is only 50 kilometers. Blue Mountain region stretched approximately 10 000 square kilometers. Having vast majority flora and fauna, it a place that you will never regret if visit. The rocks shown in the image are known as Three Sisters. And this is one of the reasons why vacationers are eager to get there.
19) Mount Assiniboine, Canada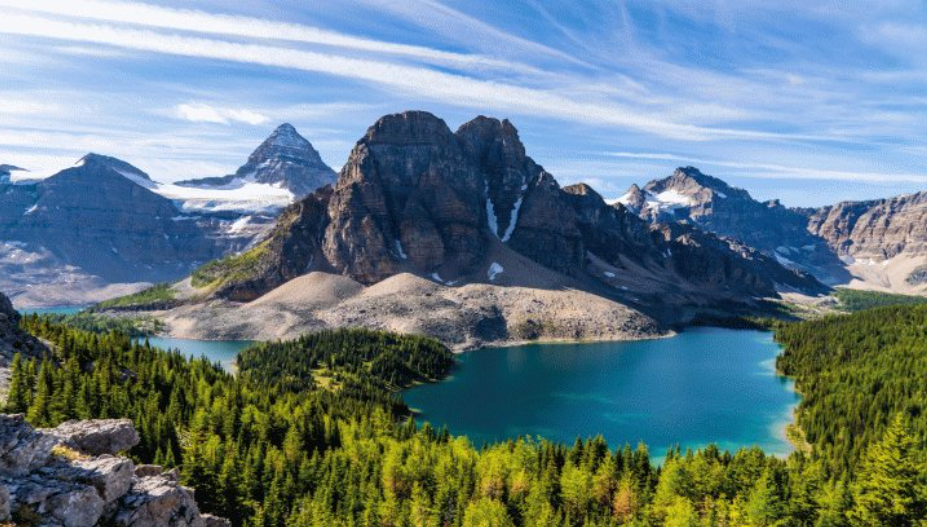 The Assiniboine Mount has a pyramidal-like form, as shown in the photo. Surrounded by beautiful lakes, green-colored valleys, and forests, this mount is one of the favorite destinations for tourists. Because of its natural beauty and attractiveness, Assiniboine is a UNESCO World Heritage site. The park itself covers nearly 40 000 hectares, so there are many beautiful things to see here.
20) Ik Kil, Yucatán, Mexico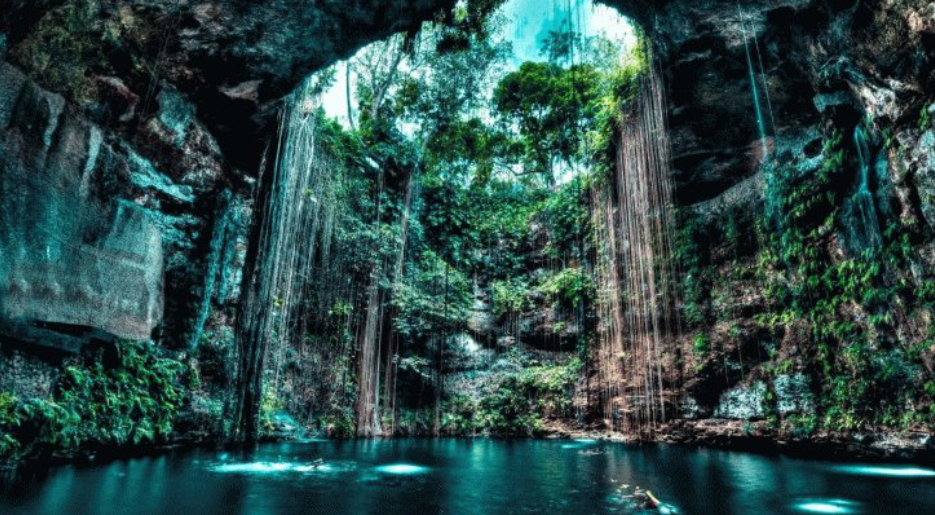 The last one on our list of the 20 paradise-like places in the world is in Mexico. In the Yucatán peninsula, you can find many cenotes, but Ik Kil stands out from them. Although somewhere into the ground, it is still one of the most visited places where tourists can swim and enjoy the natural beauty.