Consider Kim Kardashian's latest hair transformation your sign to get bangs.
On February 17, the Skims founder revealed a new set of peekaboo bangs on Instagram while discussing prison reform and mentorship programs for those affected by incarceration and the criminal justice system. In photos from the dinner Kardashian hosted with the nonprofit organization Reform Alliance, the reality star and future lawyer wore a strapless metallic pink leather column dress with chunky gunmetal accessories.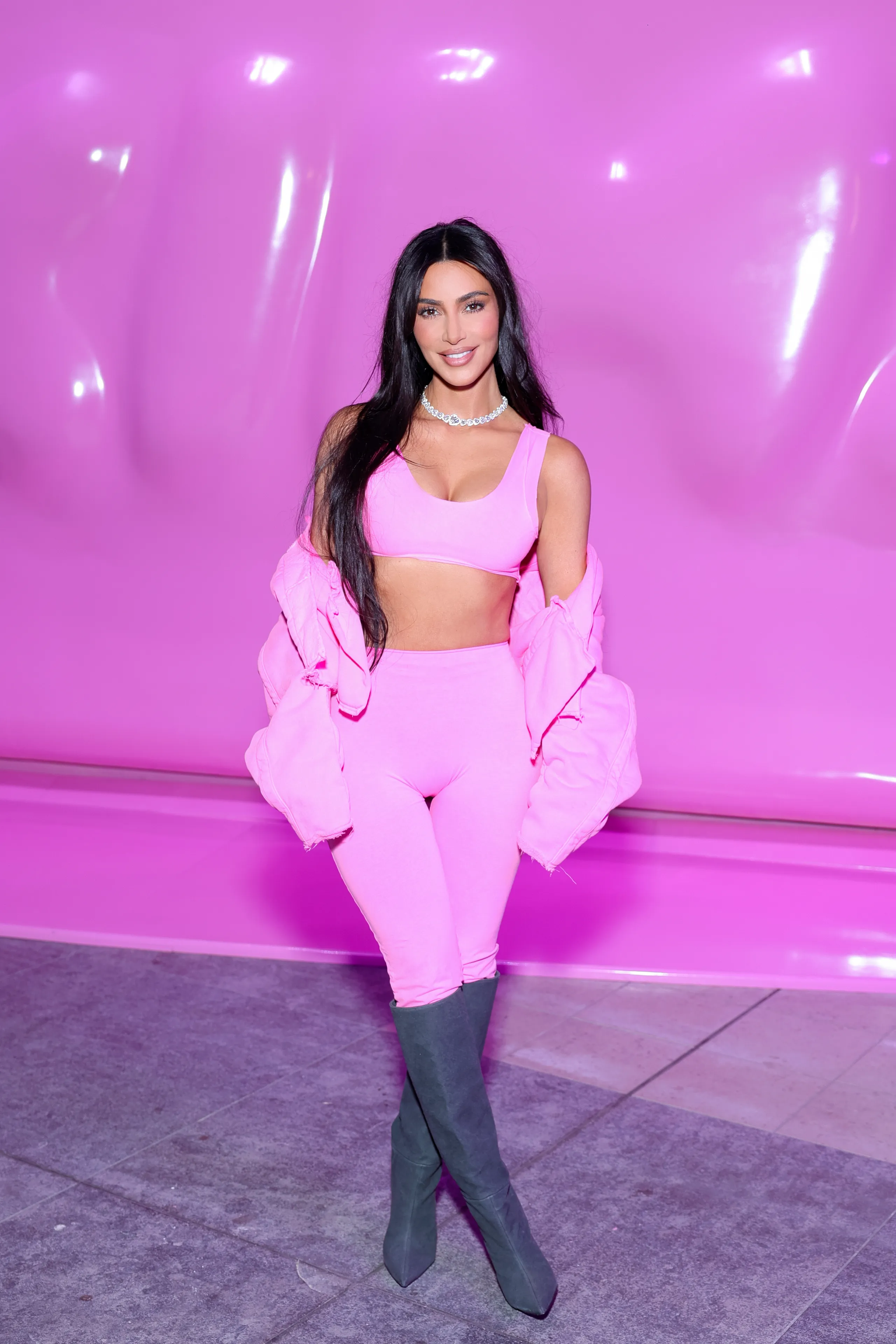 Kardashian wore her waist-length hair down in textured waves, showing off her new fringe. "Oh she rly went in for the bangs! Get it," one user commented on the pics.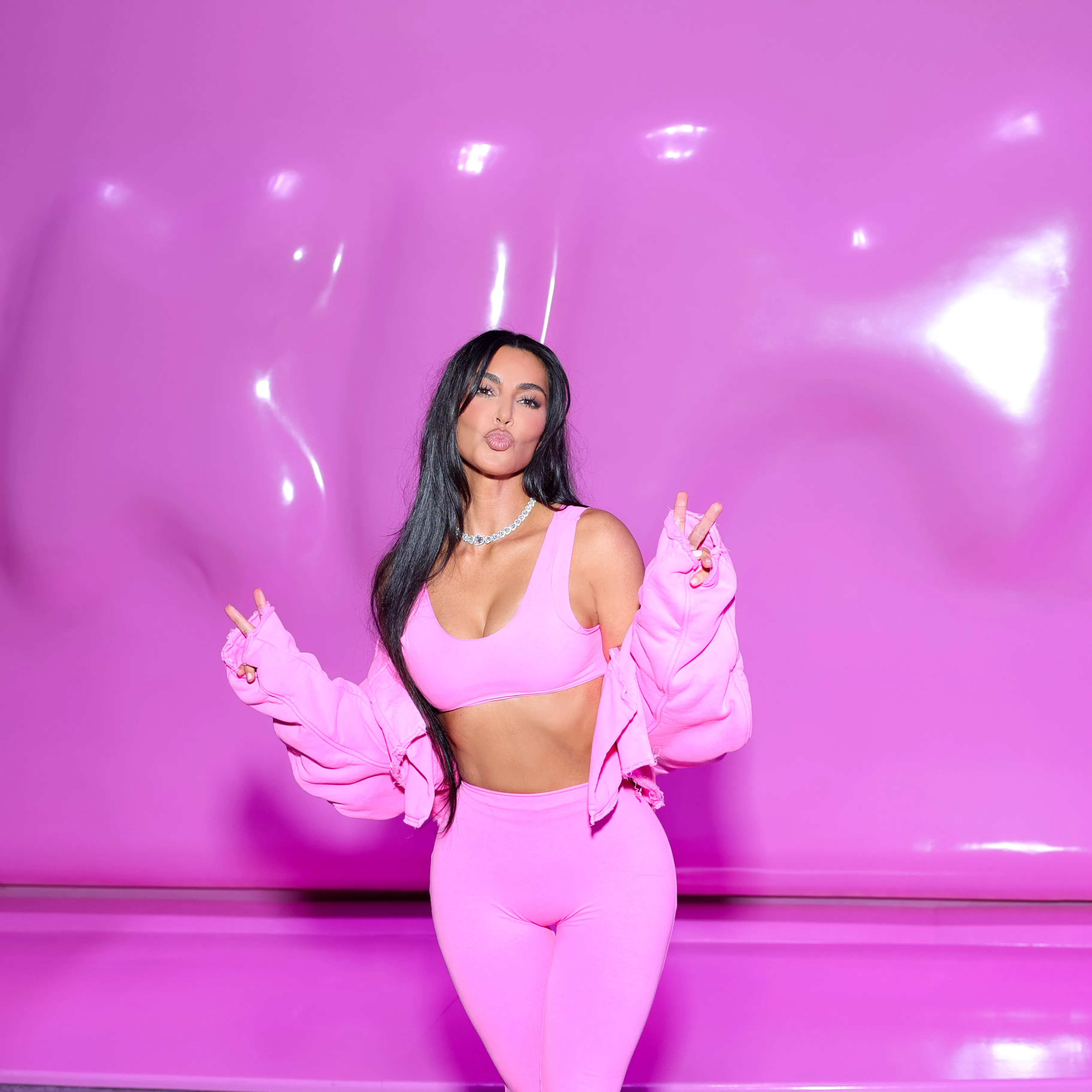 Earlier this month Glamour reported that peekaboo bangs were the low-maintenance hair trend taking over 2023, describing the style as a "textured take on blunt bangs, which fall across the forehead but—thanks to the choppy and layered style—allow some of the forehead to show through." Celebrities rocking peekaboo bangs include Jenna Ortega, Sarah Hyland, and now Kim Kardashian.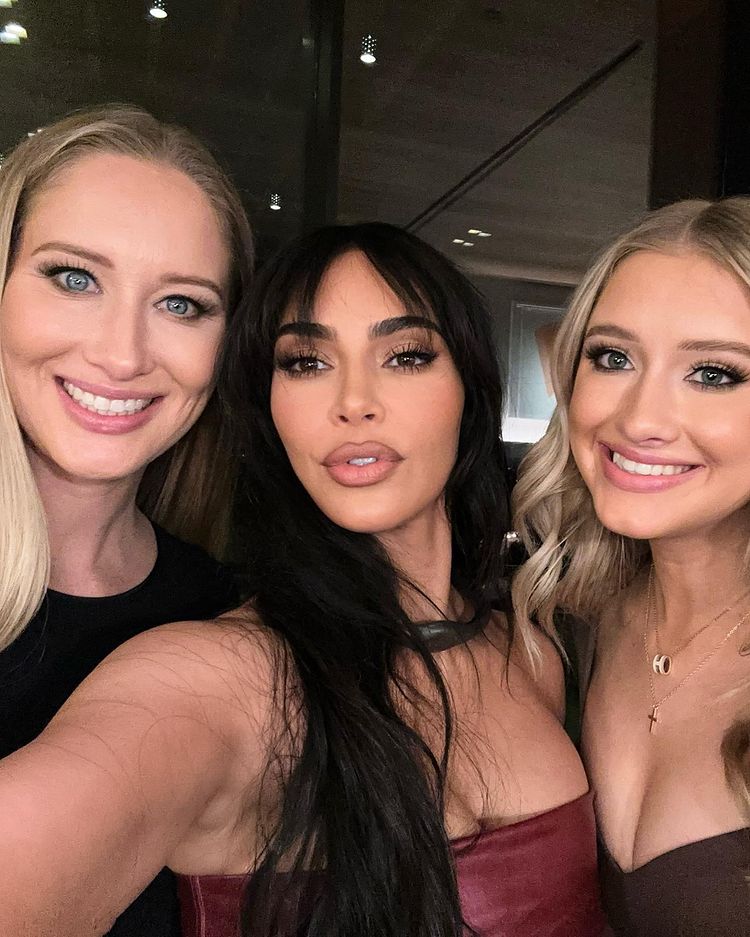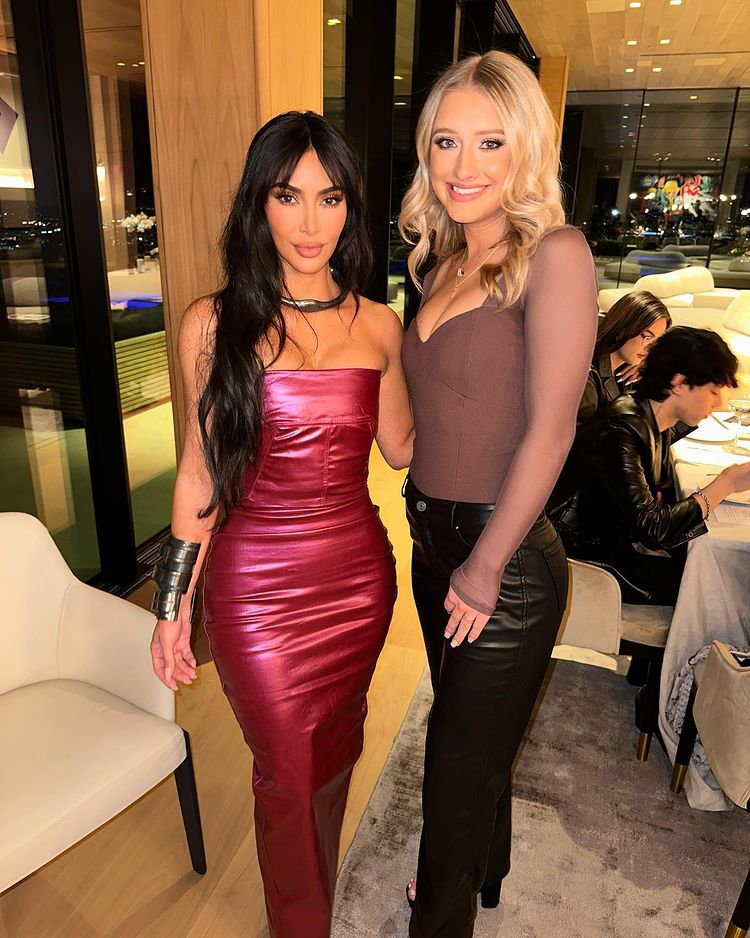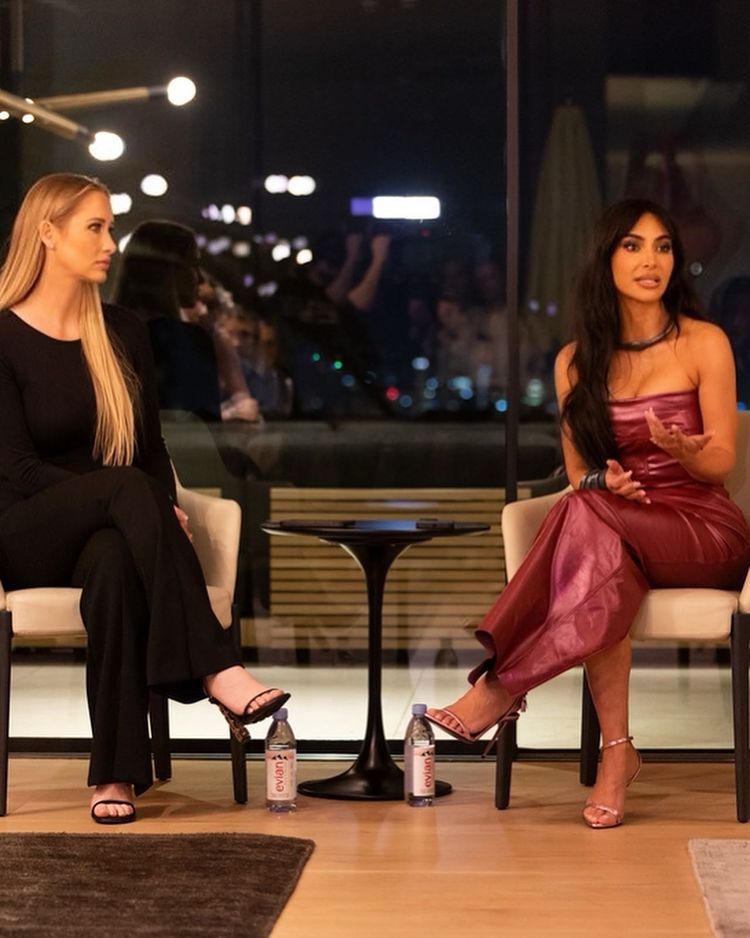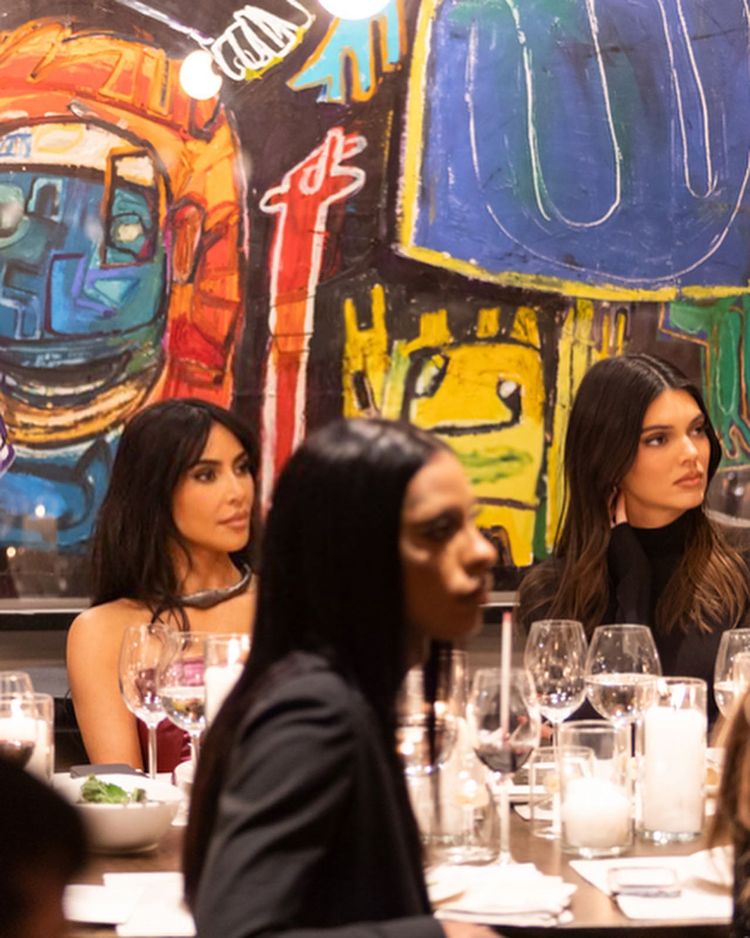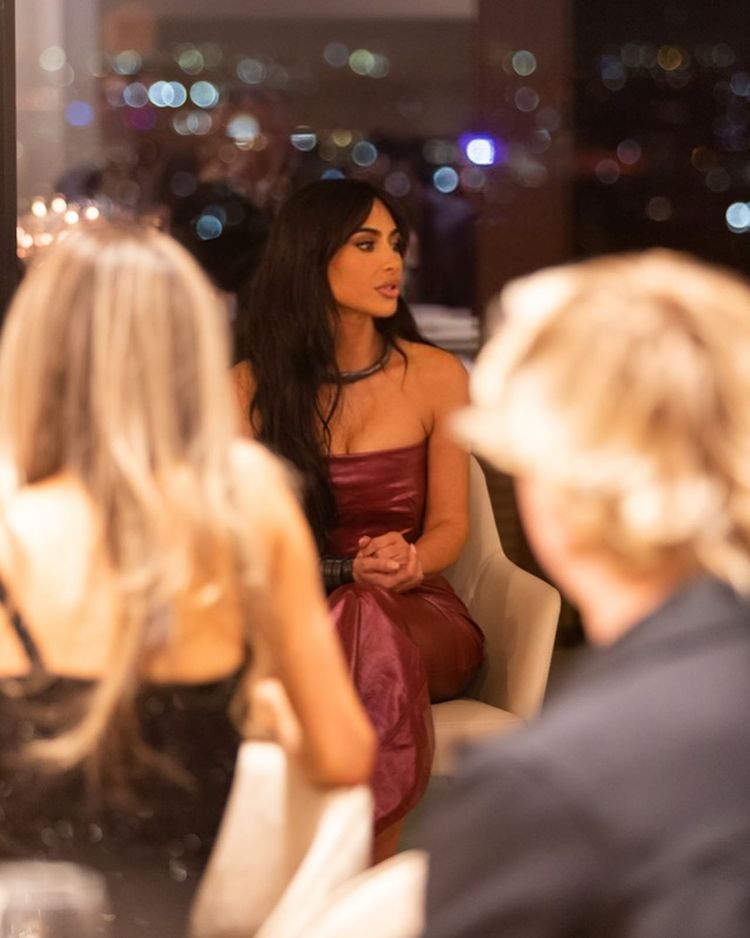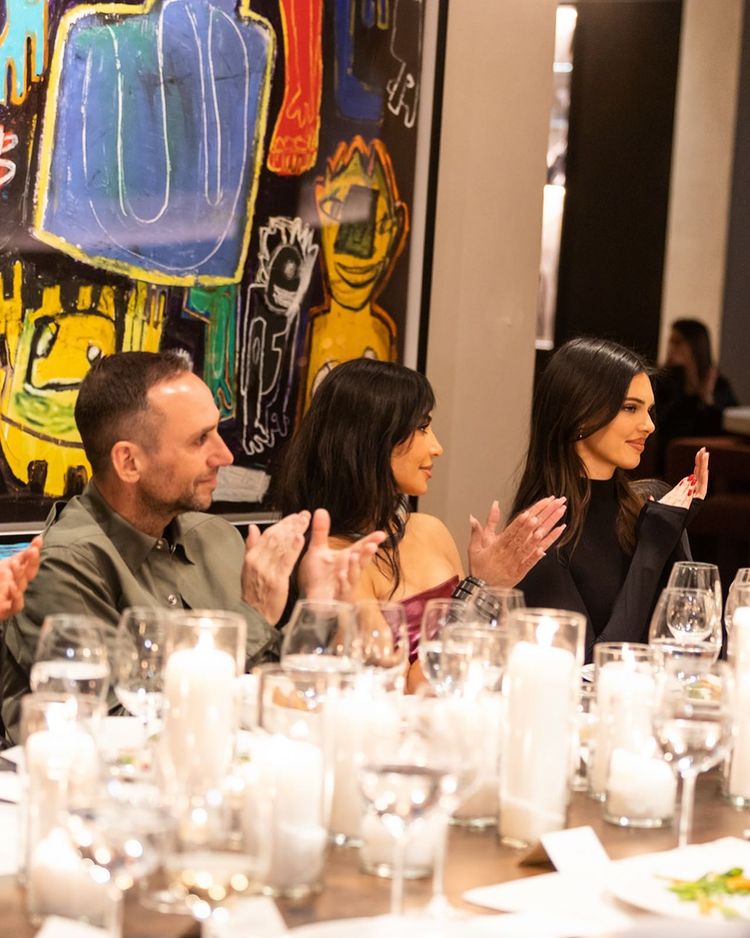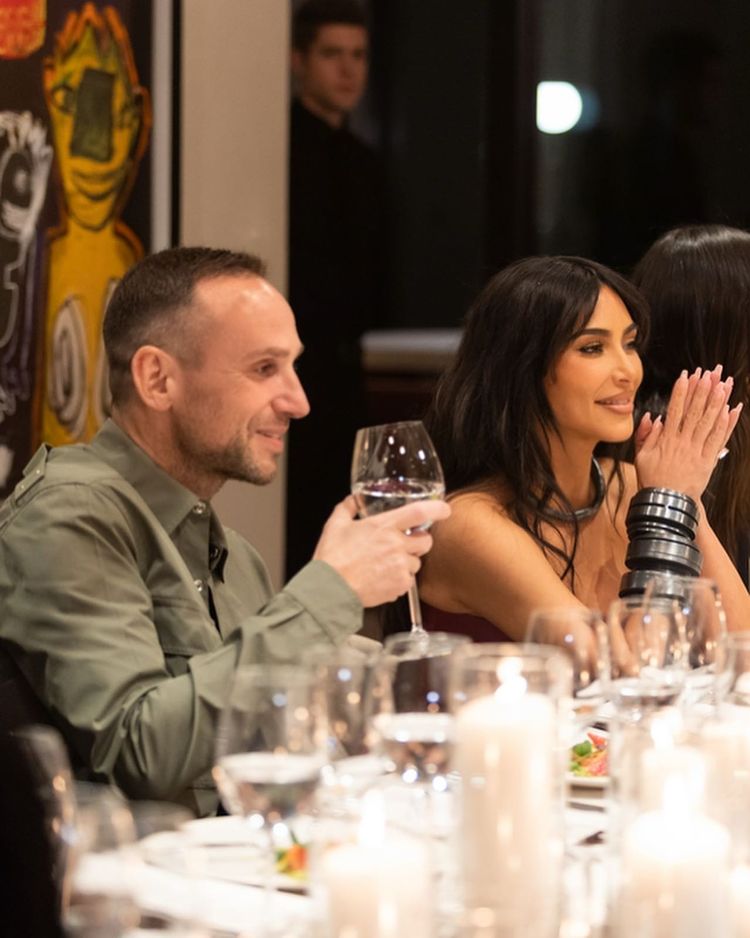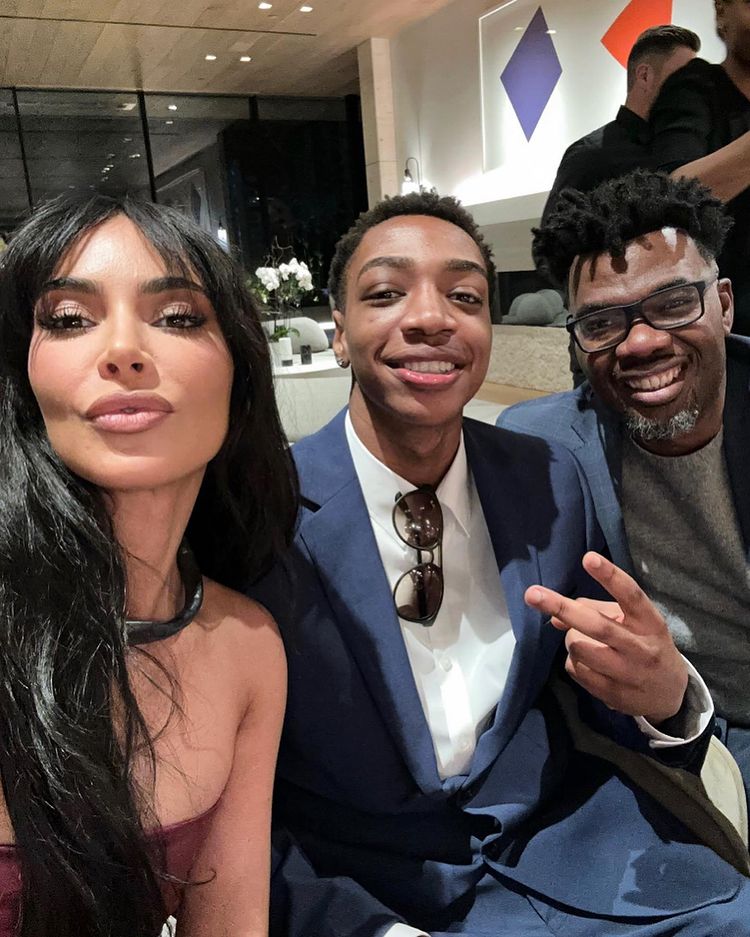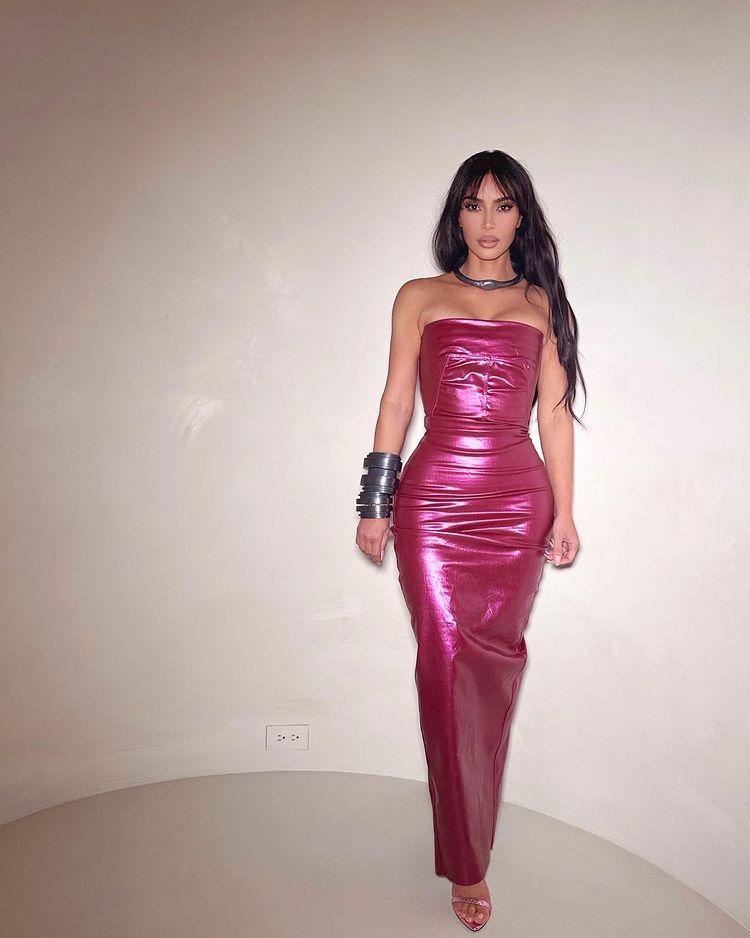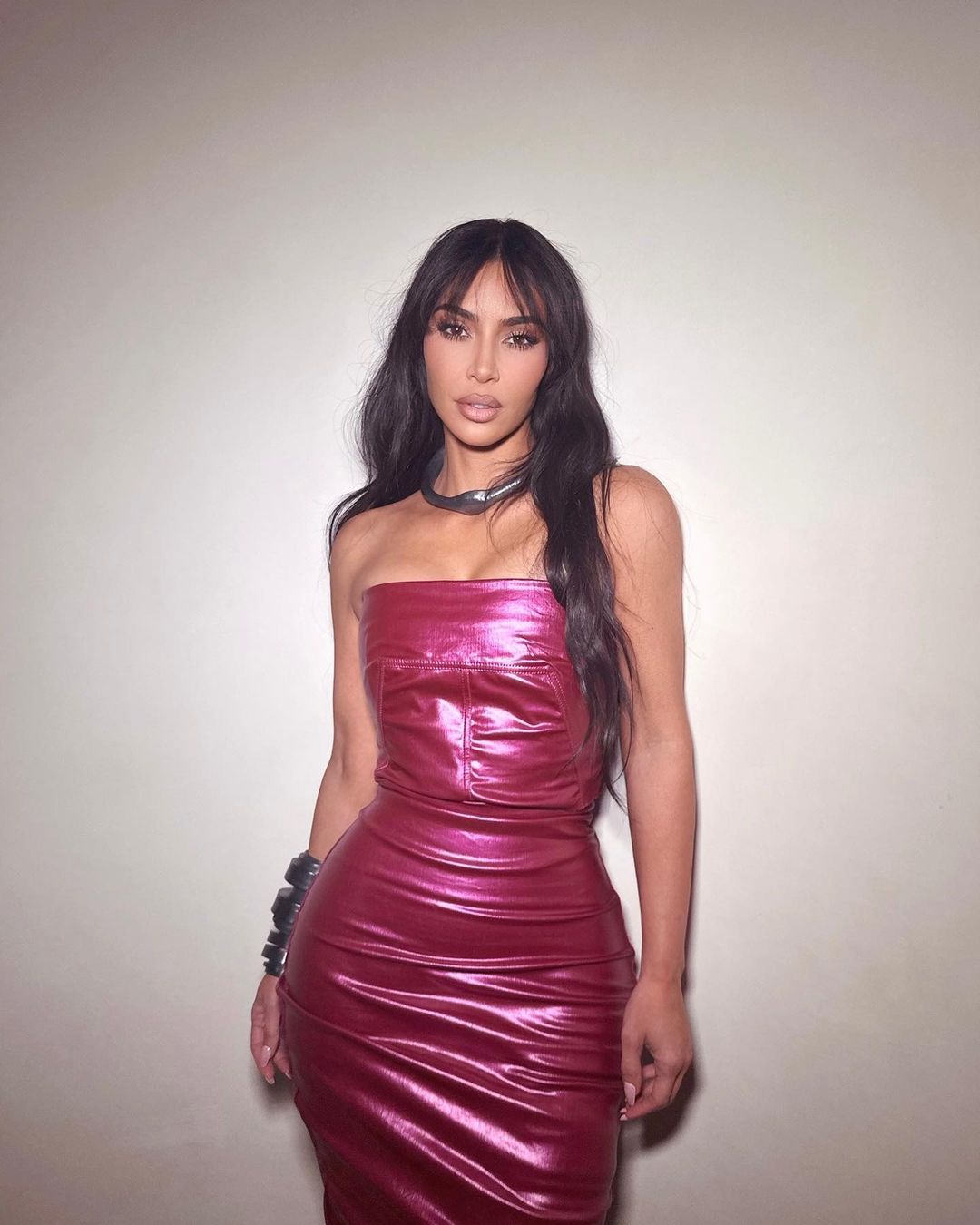 "They're noncommittal," celebrity hairstylist and Milbon global creative director Anh Co Tran told Glamour. "You can wear them up, wear them down, and even push them out of the way if you decide that you don't want to wear them one day."
Celebrity hairstylist Edson Ibarra agreed, telling Glamour that peekaboo bangs are becoming one of his most-requested styles. "Bangs allow you to temporarily transform and frame your face for a fresh look," he says. "Not only are they a fun way to add versatility to your face shape, but they can draw out a different side of your personality. The peekaboo bang is the updated, sexy version of classic bangs, so if you're looking to add a little spice, it's perfect. And the great thing about these subtle bangs is that, if you don't love it, they grow out so fast."