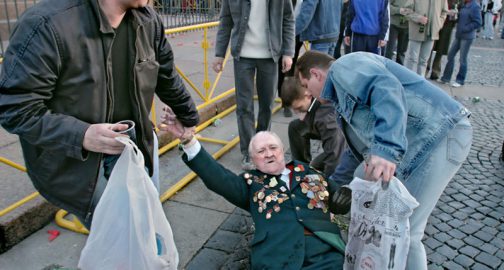 Russian photographer with Armenia roots Alexander Petrosyan captures the raw street life in Russia, and the result is truly amazing. You will never see photos like this taken in any other country.
The pictures he takes feel like short stories – vignettes layered with detail and loaded with contrast, whether it's a meeting of unlikely characters or just a comic scenario – but they're not limited to chance encounters.
Today Vicious Kangaroo decided to present you the  May 9 addition  of the amazing photographer's work.